Gravity Forms is a plugin that allows site admins to create contact forms, polls, quizzes, and other types of HTML forms on their site. Learn how to create a form using Gravity Forms.
We strongly recommend that site admins add a CAPTCHA to all forms that are publicly accessible.
A CAPTCHA is a test to determine if a user is a human or not. Automated bots/scripts can submit forms, which can spam your email address with invalid form submissions. A CAPTCHA will prevent this from happening. It can also prevent valid users from accidentally submitting a form multiple times.
To add a CAPTCHA to an existing or a new form:
Navigate to the edit page for the existing or the newly created form.
On the right, select Advanced Fields.
Click the CAPTCHA button.
Click the Update Form button.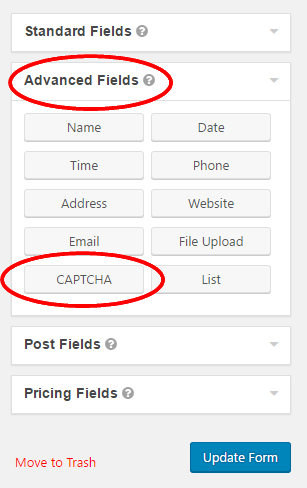 Below are images that show an example CAPTCHA.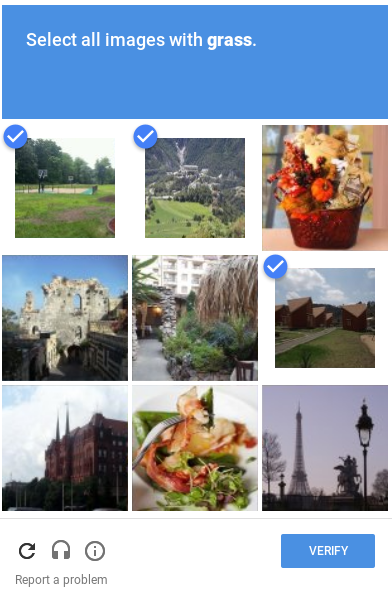 For any questions or additional support, please open a ticket at TUHelp. Happy blogging!