In order to tackle the climate crisis, we will need thousands of people organizing their friends, family, neighbors, and co-workers to take bold, collective action that creates power. That much is true for people from all walks of life… including philosophers!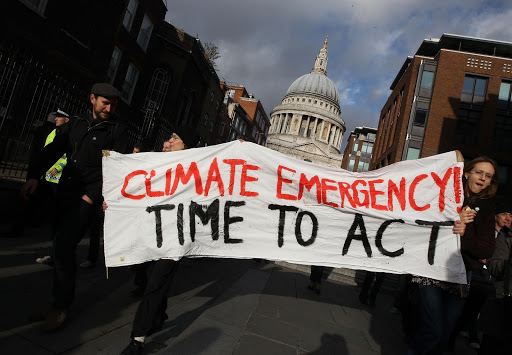 Fortunately, an international group of philosophers are getting organized to do just that, encouraging their profession to take leadership on climate change and sustainability. They call themselves Philosophers for Sustainability.
Philosophers for Sustainability.
The group was co-founded by Temple's own Eugene Chislenko, a professor in the Philosophy Department and local eco-champion. In the Office of Sustainability's new and student-run podcast, Climate Conversations, we interviewed Eugene earlier this month on his work with the group. While they are still a relatively new group, they have already successfully persuaded the American Philosophical Association (APA) to include more sustainable practices in their professional guidelines.
Philosophers for Sustainability has several ongoing projects. They are hosting local Sustainable Practices in Philosophy Workshops across the country through their members, integrating environmental sustainability into their teaching, advocating for greater course offerings on climate change to their departments, sharing best practices with each other, and so much more. In fact, they just held their 2021 conference: Philosophy & the Climate Crisis this past weekend through Temple University.
Conference 2021: Philosophy & the Climate Crisis.
The 3-day conference covered a range of topics. Panel organizers facilitated conversations on minorities in Philosophy, philosophical cases for climate action, teaching the climate crisis, and more.
I attended the symposium on Teaching the Climate Crisis and was impressed by the panelists' commitment to creating educational experiences that prepared students for a world in flux.
The panelists were professors across the country who made up Engaged Philosophy, a group of philosophy professors using their courses to teach civic engagement. Professors in the group, like Ramona Ilea in Pacific University, provide hands-on activist projects for their students, building classroom content from their students' experiences and not the other way around. I left wishing that I had taken more classes like theirs, with my imagination stimulated on education's role in climate action.
Getting involved.
Learn more about Engaged Philosophy by checking out their website and the resources they provide. You can get involved with Philosophers for Sustainability, consider joining them as a member, although there are several other ways to get involved. If you have any questions, contact the group at philosophersforsustainability@gmail.com.
Finally, Eugene is teaching a pilot Gen-Ed class at Temple this Fall on Climate Change and Climate Justice. If you are interested, send him an email at chislenko@temple.edu!