Join us next Wednesday, February 13 at 6:00 pm for an evening of poetry with some of Philadelphia's most talented young voices. Members from Temple's own Babel Poetry Collective will read original work and moderate a conversation with the current and former Philadelphia Youth Poet Laureates, Wes Matthews and Husnaa Hashim. Wes and Husnaa will also take the stage to share their poetry with us.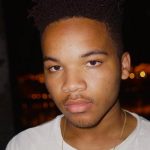 Wes Matthews is a Detroit-born, Philadelphia-based poet and essayist and is currently serving as the 2018-19 Philadelphia Youth Poet Laureate. He is a 2x Brave New Voices competitor, a 2016 TEDx speaker, and winner of the 2018 Philly Slam League All-Star Poetry Slam. His work has been published in the Detroit Free Press, Eunoia Review, Dreginald Magazine, and elsewhere.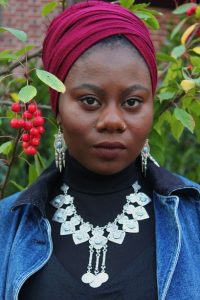 Husnaa Hashim is the 2017-2018 Youth Poet Laureate of Philadelphia, and author of the poetry collection Honey Sequence. She is a first year student at the University of Pennsylvania. Husnaa has competed with the Philly Youth Poetry Movement, performed at various conferences and festivals, and received numerous Scholastic Art and Writing Awards including a National American Voices Medal awarded at Carnegie Hall. Husnaa's work can be found in RookieMag, KidSpirit Online, the Kenyon Review Young Writers anthology, the Voices of the East Coast anthology, and APIARY 9, among others.
This program takes place in the Paley Library Lecture Hall (ground floor) at 1210 Polett Walk and is free and open to all.