Visit the Libraries' Crunch Time Café to relax and refuel during study days and final exams. We're partnering this year with the Wellness Resource Center, who will be on hand throughout the week to offer guided activities and resources. And don't worry, we're also bringing back the ever-popular therapy dogs to help you destress! Events will take place in the Paley Library Lecture Hall, 1210 Polett Walk, Ground Floor, unless otherwise noted.
---
Kickoff with Coffee and Pastries
Tuesday, December 11, 7:30–10:30 AM
Start your first study day right with breakfast on us.
Gather Round the Campfire!
Wednesday, December 12, 10:00 AM–1:00 PM
On your final study day, gather in the Paley Library Lecture Hall for a digital campfire, complete with snacks and space to spread out, study, and relax.
Traveling Crunch Time Café
Thursday, December 13
Keep an eye out for friendly library staff members roving the stacks with treats! Because we care about you and want to help you succeed!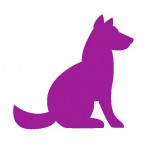 Destress with Dogs
Monday, December 17, Noon–1:30 PM
Tuesday, December 18, 10:00–11:30 AM
Cap off your exams with some furry friends. Stop by to hang out with cuddly, sweet therapy dogs and feel your stress melt away.
---
Need Research Help?
Chat, text, email, or make an appointment with a subject librarian at library.temple.edu/asktulibraries.  
And to Make Your Studying Easier
Paley Library is open 24/7 from 8:00 AM on Thursday, December 6 through Tuesday, December 18. You can also book study spaces ahead of time at paleystudy.temple.edu.