Visit Paley Library between May 1st and 8th for our semi-annual Crunch Time Café. This is our gift to you to help you relax and refuel during study days and final exams. Read about all the upcoming events, and join us in the Paley Library Lecture Hall, 1210 Polett Walk, Ground Floor.
---
Stretch Your Way to Success
Tuesday, May 1, 2:00–3:00 PM
Take a break near the end of your first study day and join us for yoga in Paley Library! Mervin Lumba from Campus Rec will lead us through poses to relieve your stress and help you relax as your prep for exams. All levels welcome. Mats provided.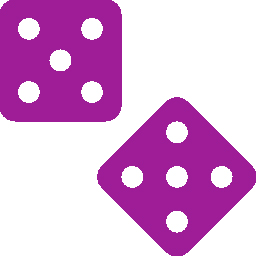 Crafts & Games
Wednesday, May 2, Noon–4:00PM
You've been studying hard—unwind at the Libraries with crafts and games the day before final exams begin.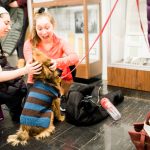 Destress with Dogs
Thursday, May 3, Noon–1:30 PM
Friday, May 4, 10:00–11:30 AM
As exams are in full swing, can you imagine anything better than taking a break with cuddly, sweet therapy dogs? Neither can we! Stop by to hang out and destress with some furry friends.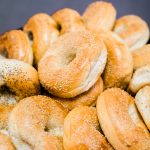 Rise and Shine with the Libraries
Monday, May 7, 7:00–11:00 AM
Start your final week of the semester off right with breakfast on us.
Coffee and Pastries for the Win!
Tuesday, May 8, 11:00 AM–Noon
You are so close! Join us one last time for breakfast treats and coffee to help you power through to the end of exams and propel you toward a much needed summer break.
---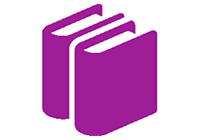 AND TO MAKE YOUR STUDYING EASIER
Starting at 8:00 AM on April 26 through 8:00 PM on May 9, Paley Library is open 24/7. You can also book study spaces ahead of time at paleystudy.temple.edu.