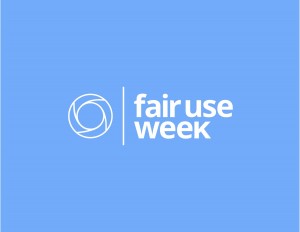 This week is Fair Use Week 2017, an annual celebration coordinated by the Association of Research Libraries (ARL) to encourage conversations around fair use. In the United States, fair use refers to both copyright laws and the exceptions that allow us to use copyrighted materials without permission. Students, teachers, scholars, librarians, and many others interact with copyrighted materials on a daily basis, and the principle of fair use facilitates honoring intellectual property rights and accommodating the flexible needs of academic settings, emerging technologies, and free expression.
Temple University Libraries is joining the conversation with two programs this week. Please join us!
Tuesday, February 21, 2:00 PM
ACRL Webcast, "Using Fair Use to Preserve and Share Disappearing Government Information: A Guide for Rogue Librarians"
The Libraries will host a viewing of this ACRL webinar that will introduce fair use as an equitable doctrine designed to support librarianship and prepare participants to apply fair use in their own communities' work.
Wednesday, February 22, 5:00 pm
Can I Use That? A Workshop on Copyright and Fair Use
Resident Librarian Anastasia Chiu will host drop-in workshop that will cover basic principles of copyright, fair use, and using sources ethically, in a competitive question-and-answer game show format. There are prizes for winners!
Register here: https://www.eventbrite.com/e/can-i-use-that-a-workshop-on-copyright-fair-use-tickets-31946843870
Both programs will be held in the Digital Scholarship Center on the Ground Floor of Paley Library.
Want to learn more about fair use in the meantime? Check out the Libraries' research guide about using copyrighted content in the classroom.