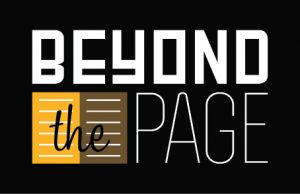 Join us as we continue our Beyond the Page public programming series this fall. We look forward to presenting two upcoming programs that center around essential questions related to food, social justice, and activism. These programs explore food through social and cultural perspectives, including race and sexual politics. We hope to see you at the Paley Library Lecture Hall (1210 Polett Walk, Ground Floor) for:
Carol J. Adams on the Sexual Politics of Meat
November 3
The following week, Carol J. Adams, feminist, activist, and writer, comes to the Libraries on Thursday, November 3 at 2:30 PM. She will present a slideshow in which she analyzes images in popular culture through an ecofeminist approach, demonstrating the interconnected oppressions of sexism, racism, and speciesism.
Both of these programs are part of Seeing Stories: Visualizing Sustainable Citizenship, a series co-curated by Temple Contemporary and Temple University's Office of Sustainability, along with faculty and graduate students from the Tyler School of Art, the College of Liberal Arts, and the Center for the Cinematic and Performing Arts.
Check out our full schedule of lectures, concerts, exhibits, panels, and more. As always, programs are free and open to all.