Spring Break is right around the corner! Looking to take a break from studying and stretch out with a good book? Read on for recommendations from our library staff on what they are reading right now and what you just can't miss. We hope you find your new favorite book!
---
I recommend The Floating World by C. Morgan Babst. I'm still reading it, but to summarize I'd say it's about a family torn apart by and attempting to come back together after Hurricane Katrina. It brings to life the other worldly, apocalyptic post-storm horrors as experienced by different family members.
–Kathy Lehman, Supervisor, Circulation and Reserve
Two Faces of American Freedom by Aziz Rana argues that American freedom in the form of Republican self-rule was predicated on the domination of subordinate populations, both internally and externally. The book explains how this dynamic has played out in the course of American history, and is relevant today in thinking about contested positions on immigration. This book is also available online. 

–Fred Rowland, Reference Librarian, Classics, Economics, Philosophy, and Religion
I loved The Unseen World by (Temple Liberal Arts writer-in-residence!) Liz Moore. The novel follows protagonist Ada Sibelius as she decodes the clues of her father's past. It's part family mystery, part computer science history, part coming-of-age story. I couldn't put it down. Moore did a reading for us in the fall and the crowd loved her as much as I do.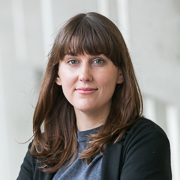 –Sara Curnow Wilson, Library Outreach and Communications Administrator
First is Elizabeth Tova Bailey's The Sound of a Wild Snail Eating, which my daughter gave me for Christmas. It's an utterly absorbing personal narrative of the way a debilitating illness is lightened and enriched for the author by intimate daily observation of a common garden snail in a terrarium – a gift given to the author by a visiting friend during that illness. In spite of the odd subject, it is a profoundly intimate and moving book. We don't hold it but you can get it from the Free Library.
[Editor's Note: See bottom of this post for other borrowing options!]
Second is Robert Hass's A Little Book on Form: an exploration into the formal imagination in poetry. For anyone of a literary bent, it is an utterly readable and entertaining jaunt through many possible ways of understanding "form" as a dimension of poetry in the English and American traditions from the Renaissance to the present. That may sound dry, but Hass has such a lively and personal voice that it's fun to read and consistently provides new insights into the many ways poems work. Especially of interest to aspiring poets.
Finally, Claudia Rankine's Citizen: An American Lyric. It's hard to describe this patchwork of prose poems that is one of the most probing and troubling investigations of race in contemporary American experience. It is somewhat dense and demanding but it is worth the effort. The section on Serena Williams is itself worth the price of admission.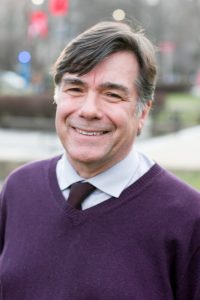 –Joe Lucia, Dean of Libraries
I'd like to recommend The Three-Body Problem by Cixin Liu. I'm only halfway through this book but it's already unlike anything I've ever read! It follows two generations of Chinese scientists as they grapple with the future of humankind. The narrative of The Three-Body Problem weaves together a huge range of subjects including the Cultural Revolution, virtual reality games, nanotech, aliens, and theoretical physics, and still somehow manages to have a suspenseful storyline.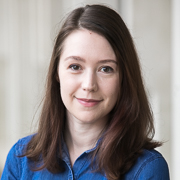 –Sarah Jones, Science & Engineering Librarian
I recommend Lila by Marilynne Robinson. It's a beautiful rendering of character and place, set in rural Iowa. If you are interested in studying the craft of fiction writing, Robinson shows you how to weave seamlessly from thought to memory to present. It's astonishing, and the characters stay with you long after you finish the book.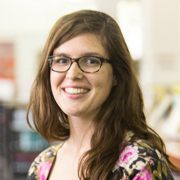 –Beckie Dashiell, Editor
---
One final tip: Temple doesn't hold a copy? You can borrow from other libraries using E-ZBorrow or ILLiad and pick up at your Temple library!