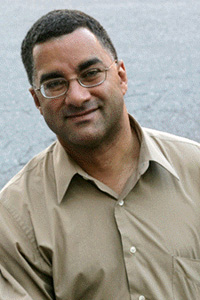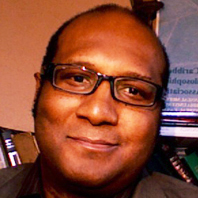 [ensemblevideo contentid=l97R1rQTwUiME7caE8pW4Q captions=true height=90]
iTunes U link (for downloads)
Subscribe to this podcast series
On November 14, 2011, The Center for Afro-Jewish Studies held its 6th Annual Symposium on "Passing": Religion, Politics & Peoplehood, a topic inspired by the 50th anniversary of the publication of John Howard Griffin's Black Like Me and Frantz Fanon's The Wretched of the Earth.
"Both Griffin and Fanon, though primarily concerned with racism and colonialism, were in dialogue with Jewish history and experience. "Passing": Religion, Politics & Peoplehood will explore both the impact of their works at their time of publication and the after-effects of the texts' publication in Jewish and African-American communities in America and Israel." —from Pre-symposium press release
Press Release      Symposium Program
Before the symposium began, I spoke with two of the day's participants, Robin Washington, editor of the Duluth News Tribune, and Lewis Gordon, Temple professor of religion and philosophy and director of the Center for Afro-Judaic Studies.