Experimental/Personal Documentary work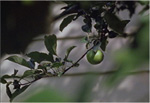 Folk Songs, c. 2007, RT 12:20
personal essay film
Producer/Director/Editor/Cinematographer: LeAnn Erickson
Description: In 1913 Sophia and Dimitry Makedonsky were teenagers when they left the Ukraine for the United States. Growing up in the Midwest, filmmaker LeAnn Erickson often heard stories of 'the old country' her grandparents had left behind. As Erickson travels to Russia, the search for a sense of 'place' sparks a re-examination of her family's immigrant past. Her own return to America sets in motion an interior journey that leads her to discover a new vision of an 'old country'.
Through immigrant memories, real and imagined, Folk Songs explores issues of personal identity and their connection to land, language and belonging.
Website: http://descentseries.wordpress.com/

hours, minutes, seconds, frame, c. May 1999, 6:00
experimental video
Producer/Director/Editor: LeAnn EricksonDescription
Description: I'm sleeping, dreaming, and the time passes…hours, minutes, seconds…
Utilizing a dreamscape of images, text, and sounds, the artist contemplates issues of memory, time, and healing surrounding the anniversary of her mother's death.

 essential things, c. 1997, 7:00
experimental video
Producer/Director/Editor: LeAnn Erickson
Description: In an age of phone calls and email, written letters still occupy a space allowing for the exploration of lose, memory, and time as feelings and thoughts are shared with another. Images and sound combine to document the artist's separation from her family over a 4 month period. essential things is a collection of 'letters' that could not be sent.

Caroline, c. 1993, 3:00
experimental film
Producer/Director/Editor: LeAnn Erickson
Description: Caroline was a childhood friend of my mother's. I knew nothing of her, save for the single photograph of her included in a family album. This film incorporates a performance of the reconstruction of the photo using sand and paint along with interpretive footage based on the spoken text, a description of the photograph. The film documents a process as it investigates the nature of photographs to transcend time, place, and memory.

Elements of Weather, c.1992, 8:00
2 channel video piece
Producer/Director/Editor: LeAnn Erickson
Description: Compilation/documentation of a two monitor video installation. Images of wind and water from home movies and nature construct a journey of internal discovery that ebbs and flows between the two monitors.

Hello from Grandma, c. 1987, 5:00
experimental video
Producer/Director/Editor: LeAnn Erickson
Description: On Russian Easter in 1971 my grandmother recorded an audio tape 'letter' which she mailed to her absent children. The tape, long forgotten, resurfaced in 1986 and excerpts were used to create Hello from Grandma. This video 'letter' constructs an imagined garden where my house-bound grandmother's spirit may wander as she shares feelings and songs with her children and grandchildren.