Principal Investigator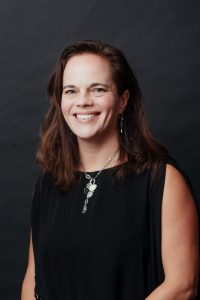 Deborah Drabick, Ph.D.
Dr. Drabick is an Associate Professor and Director of Graduate Studies in the Department of Psychology at Temple University. Dr. Drabick's expertise is broadly in developmental psychopathology, and more specifically in youth externalizing problems. Her work includes such areas as risk and resilience, co-occurring psychological conditions, contextual influences, and intervention. She has published articles related to most childhood conditions, including attention-deficit/hyperactivity disorder, oppositional defiant disorder, conduct disorder, autism spectrum disorder, anxiety, and depression. Dr. Drabick is particularly interested in assessment of neurodevelopmental processes that may predict treatment outcomes and using advanced statistical techniques to understand the development of co-occurring psychological conditions. Her work has been funded by the National Institute of Mental Health, American Psychological Foundation, and PA Department of Health. Dr. Drabick teaches a range of foundational and upper-level undergraduate and graduate courses related to clinical and developmental psychology. She has mentored many graduate and undergraduate students, who present their work at important conferences, publish empirical and conceptual papers, procure external funding, and obtain outstanding positions in a variety of medical and university settings. Dr. Drabick has served on more than 200 student defenses and has received numerous awards for her teaching and mentoring (e.g., Temple University's Lindback Award, College of Liberal Arts Distinguished Teaching Award, Dept. of Psychology Excellence in Mentoring Award). Dr. Drabick has been a reviewer for DSM-5 Work groups, NIH grant review panels, numerous journals, and conferences, and is an Associate Editor for the Journal of Clinical Child and Adolescent Psychology. She is on the Executive Committee for APA's Society of Clinical Psychology and spearheads initiatives aimed at bridging science and practice in clinical psychology training. Dr. Drabick also serves on the Temple University Graduate Board, College of Liberal Arts Awards Committee, and as the Vice President of Temple's Phi Beta Kappa Honors Society where she has led initiatives to provide books and other resources to children in the North Philadelphia community.
Graduate Students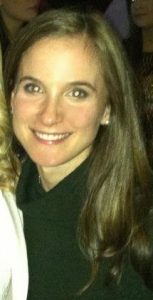 Lindsay Myerberg, M.A.
Lindsay is a fourth-year doctoral student in the clinical psychology program. She graduated from Catholic University in 2014 with an M.A. in Psychology and from University of Richmond in 2011 with a B.A. in Psychology. Before coming to Temple, she worked as a Clinical Research Coordinator at Alvord, Baker, and Associates, LLC, a private psychotherapy practice in the Washington, D.C. metropolitan area. Her current research interests include risk and protective factors for internalizing and externalizing symptoms among contextually disadvantaged youth, as well as the examination of how such factors play a role in the effectiveness of an intervention. In her spare time, Lindsay enjoys riding horses and hanging out with her two pet cats.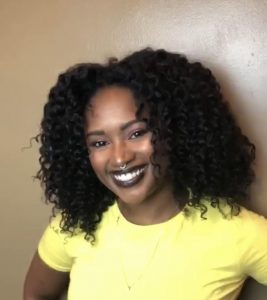 Jenika Hardeman, M.S., M.A.
Jenika a fourth-year doctoral student in the clinical psychology program. A native of Dallas, Texas, she graduated magna cum laude with a B.S. in Psychology and B.A. in Criminal Justice from the illustrious Howard University. She also earned an M.S. in Forensic Psychology from Drexel University wherein she studied ways to prevent offender recidivism and promote successful reentry, under the mentorship of Kirk Heilbrun, Ph.D. Jenika recently earned a second masters degree in clinical psychology at Temple under the mentorship of Deborah Drabick, Ph.D. Jenika is studying ways to promote resilience among at-risk youth which take into account systemic and contextual factors that contribute to the development of psychopathology across development, as well as evidence-based treatment of child psychopathology. Her clinical interests largely overlap with her research interests, as she aims to work with children and families who are affected by contextual and other factors to treat symptoms of child psychopathology through empirically supported treatments which consider those influences.  

Rafi Jakubovic, B.S.
Rafaella ("Rafi") is a second-year doctoral student in the clinical psychology program. Originally from New Jersey, she graduated from Tulane University in 2016 with a B.S. in Psychology with minors in Public Health and Sociology, where she served as a research assistant under the mentorship of Dr. Stacy Overstreet and Dr. Laurie O'Brien. She then worked as a Clinical Research Coordinator at the Massachusetts General Hospital Home Base Program, a clinic serving veterans, service members, and their families, where she focused on projects related to the implementation and dissemination of evidence-based treatment for post-traumatic stress disorder and resilience-building interventions for service members and military families. She continues to be interested in factors influencing risk and resilience among youth and families exposed to trauma and chronic stress. In her free time, Rafi enjoys podcasts, movies, travel, and Philadelphia's amazing food scene.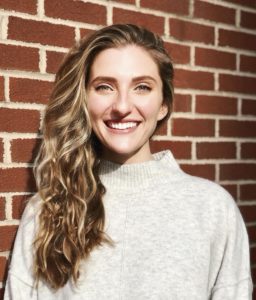 Valerie Everett, B.A.
Valerie ("Val") is a first-year doctoral student in the clinical psychology program. She graduated from the University of Connecticut in 2015 with a B.A. in Psychology and a minor in English. After graduation, Val worked as a research coordinator at Drexel University, as well as a lacrosse coach for Young Quakers Community Athletics (YQCA) through the Netter Center of Community Partnerships at the University of Pennsylvania. More recently, Val worked on an R01 at the Children's Hospital of Philadelphia (CHOP) Violence Intervention Program, investigating the effectiveness of the Child Family Traumatic Stress Intervention (CFTSI) in reducing post-traumatic stress symptoms in violently injured youth. Val's current research interests include the influence of trauma exposure on risk and resilience in low-income urban youth, as well as resilience-building through sports. In her spare time, Val enjoys being active, eating cheese fries, lugging her Canon around to take pictures of unsuspecting dogs, and binge-watching Parks and Rec with her cats.
E-mail: valerie.everett@temple.edu
Undergraduate Research Assistants
Ariana Davis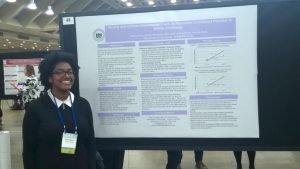 Ariana is a senior psychology major and Spanish minor from Temple University. In the Spring 2019 semester, she was awarded the Liberal Arts and Undergraduate Research Award for her work as a research assistant in Dr. Deborah Drabick's Child Health and Behavior Study. She was also a 2018 Temple University Diamond Research Scholar for her project on social anxiety and stress generation in collaboration with Dr. Lauren Alloy. She is an aspiring clinical psychologist, hoping to work with youth from contextually disadvantaged backgrounds with internalizing disorders. Ariana is the Co-Founder and President of Psychology Majors of Color (PMC), an organization at Temple University that focuses on professional development for students of color majoring in psychology and neuroscience, as well as discussing mental health issues in communities of color. In her spare time, Ariana hunts for vinyl records across different genres to add to her collection. 
Faylyn Kalchthaler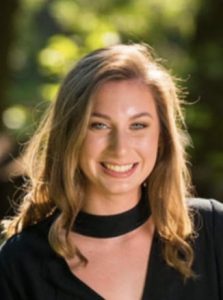 Faylyn is a junior at Temple University majoring in Neuroscience. Faylyn plans to further her education by attending graduate school. Originally from Pittsburgh, Faylyn worked as a youth swim instructor at the local Goldfish Swim School and Baierl YMCA. She is interested to learn more about disadvantaged youth and the influence of trauma exposure among low-income families. In her spare time, Faylyn enjoys fitness, online shopping, watching HGTV, and traveling.
Schina Phan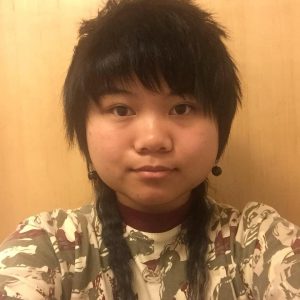 Schina is a junior from Pennsauken, New Jersey. She is a Psychology major and Asian Studies minor. Following her time at Temple, she hopes to attend graduate school and specialize in cultural or cross-cultural psychological research. In her free time, she enjoys watching Asian dramas and traveling.
Not Pictured: Priscila Colon (4+1 Student), Robert (RJ) Jenkins Jr.
Lab Alumni [UNDER CONSTRUCTION]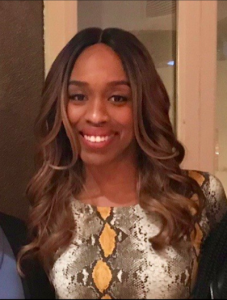 Ijeoma Osigwe, M.A.
Ijeoma is completing her clinical internship at in Houston, TX at Texas Children's Hospital in the Clinical Child/ Pediatric Health Psychology Track for the 2019-2020 academic year. After graduating with a B.A. in Psychology from Vanderbilt University in 2012, Ijeoma moved back to her hometown of New Orleans, LA and spent two years working as a research assistant with Dr. Paul Frick at the University of New Orleans studying the impact of juvenile justice involvement on youth development and also as a parenting educator at Tulane University. Ijeoma's research interests include child externalizing disorders and associated risk and resilience processes within the family environment.