Principal Investigator
Peter Marshall is a Professor of Psychology at Temple University. He received his Ph.D. from the University of Cambridge in 1997, and carried out postdoctoral work at the University of Maryland before coming to Temple in 2004.
peter.marshall@temple.edu    Peter Marshall's Website

Postdoctoral Researchers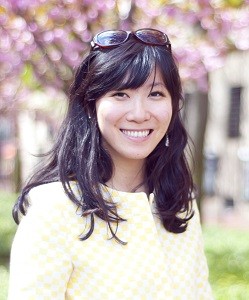 Guannan Shen received her Ph.D. degree in 2015 from Columbia University. Her research interests include multisensory perception and bilingualism. She's also interested in exploring different techniques of statistical analysis of brain-imaging data.
guannan.shen@temple.edu
Graduate Students
Ashley Drew is a Ph.D. student in the Brain and Cognitive Sciences Program. She graduated from Hope College with a B.A. in psychology & neuroscience minor. Her research interests include the neural processes involved in action processing and social cognition.
ashdrew@temple.edu    Ashley Drew's Website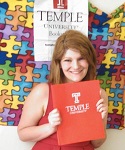 Staci Weiss is a Ph.D. student in the Developmental Program. She graduated from SUNY Geneseo with a B.S. in psychology & a biology minor. Her research interests span the intersection sensoriomotor and cognitive development, with a mind to implications for underserved populations.
sweiss@temple.edu
Current Research Assistants
Zoe Kearns is a senior studying psychology in the honors program. Her future plans include furthering her education and pursuing a degree in the field working with children.
Lauren McDuffie is a senior majoring in Psychology with a minor in Women's Studies. Upon graduation, she plans on pursuing a degree in counseling to work with individuals who suffer from social anxiety disorders.
Megan Shambaugh is a junior majoring in neuroscience and psychology within the honors program. After graduation, she intends to enter a Ph.D. program in neuropsychology to work with children with neurological disorders. 
Sabina Khantsis
Sabine Lavache
Melanie Puzio
Recent Alumni:

Joni Saby completed her Ph.D. in Brain and Cognitive Sciences at Temple University. Joni's research interests relate to the cognitive neuroscience of early social-cognitive development. She is currently examining action and sensory processing in infancy using EEG.
joni.saby@temple.edu    Joni Saby's Website
Anne Fosnocht
Angelique Frazier
Joshua Froberg
Meghan Kistler
Rachel Middleton
Edna Ollquist