Hilary Iris Lowe, Interim Director (email|web) holds a Ph.D. in American Studies from the University of Kansas. She is the author of Mark Twain's Homes and Literary Tourism (2012), and she and Jennifer Harris edited the collection From Page to Place: American Literary Tourism and the Afterlives of Authors (2017). She is at work on a digital project that explores the health of historic house museums in the Philadelphia area and their response to the Coronavirus and a monograph, Open House: House Museums, Gender, Sexuality, and Politics of Memory, which is in early stages. 
Seth C. Bruggeman, Director (On Sabbatical Until Jan., 2020) (email|web) received his B.A. from Penn State University and his Ph.D. in American Studies from the College of William & Mary. He teaches courses on American cultural history, material culture, memory, and public history. Books include Lost on the Freedom Trail: The National Park Service and Urban Renewal in Postwar Boston (forthcoming, 2020), Commemoration: The American Association of State and Local History Guide (2017), Born in the USA: Birth, Commemoration, and American Public Memory (2012), and Here, George Washington Was Born: Memory, Material Culture, and the Public History of a National Monument (2008).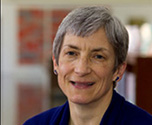 Margery Sly (email|web) is the director of Temple University's Special Collections Research Center. She received her BA in German Literature from Dickinson College and her MA in American History and MS in Library Science from Case Western Reserve.  She served as the Deputy Executive Director at the Presbyterian Historical Society (PHS), and she has held several other administrative and archival positions at the PHS and Smith College in Northampton, MA. She teaches courses in Archives and Manuscripts.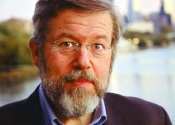 Kenneth Finkel (email|web) is former Library Company Curator of Prints and Photographs, Program Officer at the William Penn Foundation, and WHYY Executive Director of Arts & Culture. Publications include seven books Philadelphia photography and architecture. He has served on various boards, including for the Pennsylvania Humanities Council and the Wagner Free Institute of Science.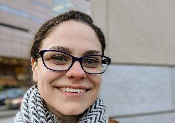 Cynthia Heider (email|web) is the Digital Projects Specialist at the APS Center for Digital Scholarship, working to increase the digital accessibility and preservation of the APS' collections and to promote their use. Her work is particularly informed by an interest in the structure, integrity, and ethics of data use in the humanities. She holds an M.A. in History from Temple University's Center for Public History, as well as a B.A. in History from Goucher College.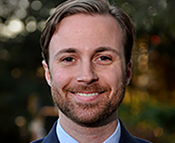 Tim Patterson (email|web) is an Assistant Professor in the College of Education and Human Development at Temple University. He received a B.S. in education at Temple, an M.A. in history at the University of Pennsylvania, and a Ph.D. in social studies education from Columbia University. He is interested in the identity development of history teachers, and how experiences in various contexts – such as museums, programmatic field placements, and international travel – may influence that growth. He teaches courses in methods of teaching, the history of education, and research methods.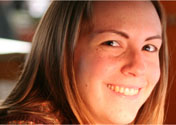 Deborah Boyer (email|web) is a project manager at Azavea where she manages the PhillyHistory.org website.  She believes that historical records should be freely available to everyone and thinks that geography can revolutionize how people connect to their history. Deb received her BA in English from Central Michigan University before moving to Chicago where she completed a Master's of Public History at Loyola University.