Alumni
CLASS OF 2019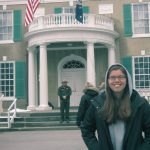 Joy Feagan (Blog)  I received my B.A. in History from New College of Florida in 2016. My undergraduate thesis focused on the role of media–especially film–in the promotion of consumerism in the post-WWII United States. I have interned at the National Museum of Nuclear Science & History, Mote Marine Laboratory's Arthur Vining Davis Library, the Historical Society of Sarasota County, and the Anna Maria Island Historical Society. My main historical interest is the 20th century United States, specifically the influence of media on memory-creation. Internship: Tampa Baseball Museum; Currently at: the Ringling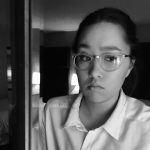 GVGK Tang (Blog) I graduated summa cum laude from Temple in 2017 with a B.A. in history and sociology, and a minor in LGBT studies. I specialize in transnational queer history and politics, nascent community-building, and identity construction. I have interned at the Historical Society of Pennsylvania, curating "'One Manly Soul': White Masculinities in Late Colonial America" in collaboration with the Digital Paxton Project. With historian Jonathan Ned Katz, I developed a web-based timeline of queer activism for OutHistory.org. I have presented work at the National Council on Public History and Philadelphia Asian American Film Festival. My article "'Sex in the Archives': The Politics of Processing & Preserving Pornography in the Digital Age" is forthcoming in the journal The American Archivist. Internship:National Museum of American History; Currently at: TZ Production
CLASS OF 2018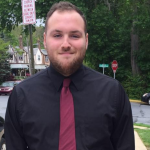 Derek Duquette (blog).  I received a dual degree in History and German from West Chester University in 2016.  My thesis looked at religion's differentiating role in the early 20th Century American and British versus German eugenics movements. I interned with the Pennhurst Memorial and Preservation Alliance and the Elwyn School, creating and adding to their archives and finding aids respectively, and writing grant proposals for the latter's future endeavors. My professional interests include archival preservation, American history of disability, and more broadly American history of oppression. Internship: National Park Service: Northeast Regional Office; Currently at: OAH-National Park Service Collaboration
Derek Engle (blog).  I studied at James Madison University, where I completed my BA in History. I am primarily interested in the French and Indian War, the art and science of fortification, and material culture. I also like classical Greece and Greek warfare. I interned at the America on Wheels Museum in Allentown and at the Lisanby Museum at JMU, where I researched and classified unknown objects in the collection. Internship: Valley Forge National Historical Park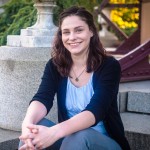 Cynthia Heider (blog).   I received my B.A. in History from Goucher College. My work and internship experiences at the Maryland State Archives, Towson University Special Collections and Archives, and Preservation Maryland have centered on increasing the accessibility of primary source materials. I enjoy working with the public and volunteer as a visitor services assistant at the Smithsonian National Museum of American History. My areas of interest include urban history as well as digital initiatives in history and the humanities. Internship: American Philosphical Society's Martin L. Levitt Fellow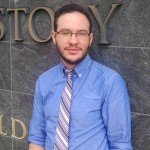 Charlie Hersh (blog).  I received my BA in Religion from Temple in 2015, where I also earned a Certificate in Spanish. I currently work in the Education Department at the National Museum of American Jewish History, where I coordinate a school program about Eastern European immigration to the US at the turn of the 20th century. I love finding different ways to connect students with history, especially through non-dominant narratives and object-based learning.  Internship: African American Museum in Philadelphia; Currently working at the National Museum of American Jewish History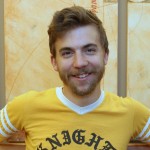 Ted Maust (blog).  I earned a B.A. in History and English at Goshen College (Ind.), writing my thesis on John F. Funk, a Mennonite entrepreneur and newspaperman in Civil War-era Chicago. I've interned as a Wikipedian, worked on a digital library with a professor, and worked for 4 years at the Wisconsin Historical Society Press, working in a variety of roles including textbook editor. My academic interests (in addition to Public History) are Mennonite/Anabaptist History, East African History, and cultural criticism.  Internship: Philadelphia Society for the Preservation of Landmarks; Currently working at Eastern State Penitentiary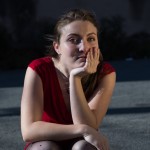 Chelsea Reed (blog).  I received a dual degree in American Studies and Jazz Vocal Performance from Temple University in 2015, where I wrote my thesis on the South Philadelphia jazz club scene in the mid-20th century. I manage my own bands, while singing for other ensembles in and around Philadelphia. I'm also an Educator/Interpreter at the Colonial Pennsylvania Plantation in Newtown Square and in Spring of 2016, I interned at the American Philosophical Society as a Digital Research Assistant. I'm especially interested in combining music and history in educational outreach and using public history as a means of community collaboration within the city of Philadelphia.  Internship: National Archives at Philadelphia; Currently working at the American Philosphical Society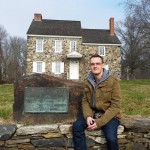 John E. Smith (blog).  In May 2016 I graduated from West Chester University where I earned my B.A. in Political Science and History. During my time at West Chester, I worked on the award-winning Goin' North project and frequently wrote for ExplorePaHistory. I also interned at Brandywine Battlefield Park in Chadds Ford, Pa and Valley Forge National Historical Park. My research interests include 19th century U.S. political history, social movements, digital history, and memory. Internship: Art at the Airport, City of Philadelphia; Currently working at Temple Library's Special Collections Research Center
CLASS OF 2017
Jacob Grossman (blog). I received my B.A in History from Temple University in 2014. My primary interests include 18th century Military, Colonial America, and Public History. Currently, I volunteer at Carpenters' Hall, which is an independent historic site within the boundaries of Independence National Historical Park, where I interpret both the history of the building and the significant events that took place there for the public. Internship: Carpenters' Hall; Employer: Museum of the American Revolution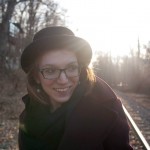 Alaina McNaughton (blog).  I received my B.A. in History from Temple University. Here, I wrote my senior thesis on the Women's Pavilion at the Philadelphia Centennial Exhibition, and as a result, I am especially interested in Centennial Philadelphia. In addition, my time at Temple and as a volunteer at the Edgar Allan Poe National Historic Site has piqued my interests in the National Park Service, house museums, material culture, and educational outreach. Internship: National Park Service: Northeast Regional Office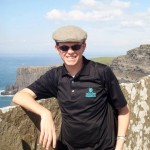 Patrick Shank (blog). I received my B.A. in History from Saint Joseph's University in 2015. I have interned at the U.S. Navy Museum in Washington, D.C. as well as the Philadelphia Archdiocesan Historical Research Center. My areas of interest include Cold War history and archives.  Internship: Independence Seaport Museum; Employer: the Dietrich W. Botstiber Foundation
Sarah Sutton (blog).  I have a BA in Anthropology from West Chester University, where I minored in History and Art History. I've worked at the Chester County Historical Society and interned at the Mutter Museum. But even before my time at the Mutter, I'd always been intrigued by the macabre and dark tourism sites—sites of death, disaster, and dark history.  My specific interests are visitor studies, collection management, and tourism. Internship: Chemical Heritage Foundation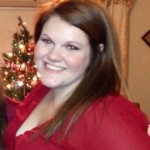 Stevi Williams (blog).  I received a B.A. in History from Valdosta State University in December of 2014. There my senior thesis focused on the life of Dr. H. H. Holmes and the violence portrayed in the media during the time of his arrest. I have worked as a pharmacy technician for the last eight years and as a waitress in my mother's small town café.  Growing up and working in the café I came to appreciate interacting with the public and learning of their interpretations of past events and local history. This is what led to my passion of public history. My areas of interest include: the intersection of violence, race, and gender; history in film and pop culture; and working with the public. Internship: Philadelphia International Airport: Art at the Airport
CLASS OF 2016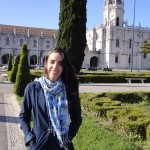 Joana Arruda (blog). I received my B.A. in History from The College of New Jersey, where I wrote my senior thesis on the experiences of American military nurses during the Vietnam War. I have interned at The Museum of Jewish Heritage;  The National Archives at Philadelphia; and at The Galveston Historical Foundation where I inventoried and cataloged the Foundation's collections. Primarily, my research interests include public history, material culture, and Cold War and Vietnam War histories.  Internship: Independence National Historical Park; Employer:  International Council on Monuments and Sites, Paris
Grace DiAgostino (blog). I completed my B.A. in History at Temple University, and am an archives technician trainee and a member of the Education Department at the National Archives at Philadelphia. During the Spring 2014 semester I worked as an undergraduate research assistant with the Philadelphia Public History Truck. I am especially interested in community history, educational outreach, and how history can be used to make meaningful connections with the present.  Internship: The Woodlands, Employer: The National Archives Philadelphia
Maegan Pollinger (blog). I received my B.A. in History from Rowan University in 2013. During my time at Rowan I interned at the Atlantic County Historical Society, and the Whitall House in National Park, NJ. During Summer 2014 I worked as an interpreter at Historic Cold Spring Village, which is a living history museum in New Jersey. My areas of interest are public history and educational outreach. Internship: Historic Cold Spring Village, Employer: Curator, Historic Cold Springs Village
CLASS OF 2015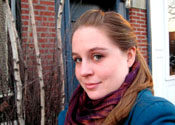 Erin Bernard (blog). I completed my B.A. in Journalism at Temple University in 2007. My thesis project is the Philadelphia Public History Truck, a mobile museum utilizing material culture and oral history to increase cultural accessibility and community connections. I am currently the Publicity, Engagement and Outreach Associate of the Painted Bride Art Center and a curatorial member of Little Berlin, an artist-run collective and gallery space in North Philadelphia. Beyond public history as a vehicle for place-based change making, I'm most interested in urban history, midwifery, and environmental preservation. Internship: Historical Society of Pennsylvania.  Employer: Founding Director, Chief Currator, Philadelphia Public History Truck
Lyell Funk (blog). My undergraduate institution was Cornell University, where I earned a B.A. in History. I have interests in American urban history and public history. In the summer of 2011, I interned at the American Numismatic Society in New York, helping to establish a database for the society's library. In the summer of 2010, I interned at the Nassau County Museum of Art, where I helped to plan an exhibit featuring the artwork of Milton Avery. Internship:Philadelphia Society for the Preservation of Landmarks.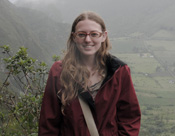 Mary O'Neill (blog). I received degrees in Anthropology and Drawing from the University of Florida. I have done archaeological lab and fieldwork at Kingsley Plantation, volunteered at the Harn Museum of Art and most recently worked in the children's department of a small public library. I am interested in educational outreach and am infatuated with how technological and social changes are conveyed through the history of illustration and children's books. Internship: The Print Center.  Employer: National Park Service
CLASS OF 2014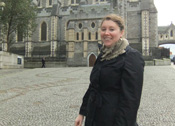 Erin Shipley (blog). As an undergrad at the University of Pittsburgh I majored in history and completed two internships in archives. During my second internship, I worked with the education officer at the City of Westminster Archives Centre. It was in London that I realized historic research—and all of the documents and objects filling the archives—should be shared with the public. At Temple, my coursework and internship at a local house museum has led me to discover my passion for research and for figuring out how to best tell a story through that research in an interesting and meaningful way.  Thesis: "Friends of Franklin: Conflicted Transatlantic Interpretation of Benjamin Franklin in London." Internship: Glen Foerd on the Delaware. Employer: History Making Productions.
Class of 2012
Lyndsey Brown Frigm, "Founding Force, Forgotten Focus: A Case Study of Gender Influence within the Preservation of Historic House Museums."
Devin Manzullo-Thomas, "Born-Again Brethren: History as Identity and Theology in the Cultural Transformation of a 'Plain People'."
Jenna Marrone, "Inspiring Public Trust in Our Cultural Institutions: Archives, Public History, and the Philadelphia President's House."
Bayard Miller, "When Old Media Was New: Learning from the Past, Archiving for the Future."
John Pettit, "Digital History and Community Engagement: In Theory and in Practice."
Class of 2011
Sara Borden, "An Examination of How Archives Have Influenced the Telling of the Story of Philadelphia's Civil Rights Movement," [view].
Jessica C. Clark, "Women's History in House Museums: How Using Local Archives Can Improve their Histories," [view].
Javier Garcia, "Re-remembering the Royal Theater: Public History, Place, and Urban History," [view].
Steven Greenstein, "Re-envisiong the 1876 Centennial Exhibition: New Exhibit Solutions for an Old Interpretive Problem," [view].
Class of 2009
Dana Dorman, "Searching for Vision: The Beginning and End of the Balch Institute for Ethnic Studies."
Heather Isbell Schumacher, "Culture, Community, and Commerce: Odunde and the Use of Festival on South Street."
Pre-2009