CLASS OF 2022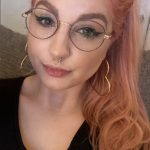 Paige Bartello (Blog) I completed my undergraduate degree in History at Temple University in 2018. While at Temple I worked with the university's Special Collections Research Center, which helped to foster my love for archives and public history. I studied abroad in the summer of 2016 in Berlin and Paris, where I took courses in memory and public commemoration. My primary academic interests include WWII and Holocaust studies, cultural memory, and archives.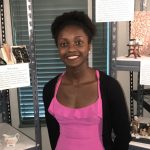 Jeanette Bendolph (Blog) I received a B.A. in History and a minor in Museum Studies from the University of Delaware. During my undergraduate career, I completed research that detailed the political and social atmosphere of Victorian England for its Black citizens. I interned at the New Castle Historical Society where I curated items for an exhibition that illustrated early childhood development in New Castle, Delaware. My professional interests include Black American history and other minority histories in America.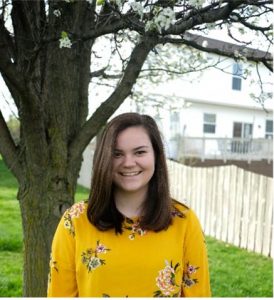 Lauren Kennedy (Blog) I graduated with a BA in History and a minor in Medieval and Renaissance Studies from The Ohio State University. I have interned with a US Senator and with The Papers of Thomas Jefferson at Princeton University. While with the Jefferson Papers I transcribed Jefferson's weather records and worked to build an online resource. My historical interests include climate history with a focus on the Little Ice Age.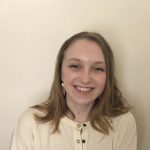 Margaret Sanford (Blog) An alumnus of Fordham University Lincoln Center where I studied Anthropology and American Catholic Studies, I'm passionate about the intersections of memory, justice, and public history in post-conflict contexts. I've worked at the National September 11 Memorial Museum, Periwinkle Initiative, Eastern State Penitentiary Historic Site, and with the National Commission for the Fight Against Genocide in Rwanda, where I conducted my undergraduate thesis on genocide commemoration. My professional interests include memorials, genocide, peacebuilding, and photojournalism.
CLASS OF 2021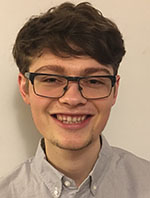 Joseph Makuc (Blog) I received a BA in History from Ursinus College with Honors, having written a thesis that interprets sexuality in Measure for Measure vis-à-vis early modern England. I also helped produce an Omega exhibit on the history of theater at Ursinus. I have worked as a museum assistant for the Philip and Muriel Berman Museum of Art, docent for the Bidwell House Museum, and oral history intern for Housatonic Heritage. My research interests include food, imperialism, and sexuality.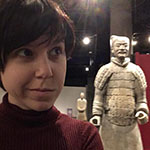 Ariel McManus (Blog) I received a B.A. in communications and a minor in English from Marymount University with the intention of entering the publishing industry. Instead, I fell in love with museums when I volunteered at the National Air and Space Museum. I currently work at the Franklin Institute where I develop programs for traveling exhibits such as Jurassic World, Terracotta Warriors, Vikings, and Marvel. My main interests are science history and the impact of infectious diseases.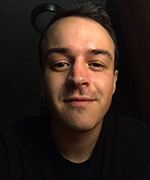 Alex O'Gorman (Blog) I received a BA in History from Randolph-Macon College in Ashland, Virginia. While residing in Virginia, I interned for Preservation Virginia at three of their locations: The Patrick Henry House, The John Marshall House, and Bacon's Castle. Subsequently, interning at Preservation Virginia introduced me to the field of public history and ignited my interest in working with preserved historic sites. Currently, I am a historic research intern at AECOM. My interests include Native American history and Antebellum American history.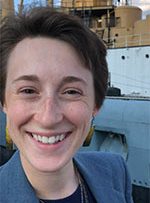 Isabel Steven (Blog) I earned my BA in History from the College of William and Mary. I have worked and interned at a variety of museums and libraries since high school, including the Library of Congress, the Getty Museum in LA, and the Valentine Museum in Richmond, VA. I currently at the Philadelphia Museum of Art. My historical interests include LGBTQ+ and queer history, as well as pre- and early modern history.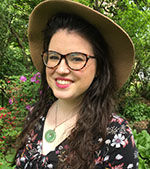 Mackenzie Warren (Blog) I graduated with a BA in History, with a concentration in American History, and a minor in French from the University of Pennsylvania. After graduation, I taught English in France to children aged 4-11. When I returned, I continued to work with school children and adults as a tour guide in Germantown and Old City. My interests are women's history, textiles, and women's labor. I use historical costuming and the research involved with it as a hands on practice to try to understand the lived experience of women in the past.