CLASS OF 2020
William Connor (Blog)  Connor is a recent graduate of Penn State Abington where he received two degrees, one in History, the other in American Studies. He spent Summer 2018 with the Philadelphia Mayor's Office of LGBT Affairs. He has worked on projects involving the preservation of Camp William Penn and the Richard Wall House in Cheltenham, Pennsylvania, and he recently won the Thomas R. and Eileen Walton Smith Award for Achievement in the Arts and Humanities for a research project on the narrative of New Deal artwork in Pennsylvania Post Offices.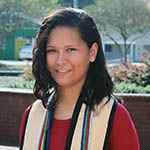 Jessica R. Markey (Blog) I received a B.A. in History and American Indian Studies from the University of North Carolina at Pembroke. I am a citizen of the Lumbee Tribe of North Carolina and my research interests include Native American history, diplomacy, race/ethnicity, and identity. My undergraduate honors thesis concerns the life and legacy of Moses Tunda Tatamy, an 18th century Delaware/Lenape diplomat. I have interned at Pennsbury Manor, the country estate of William Penn, where I researched the relationship between Penn and local American Indians to assist in the development of interpretive programs.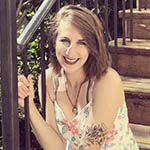 Alanna Shaffer (Blog) Shaffer earned a B.A. in Liberal Arts at Sarah Lawrence College, where she took the liberal arts idea to heart and studied everything from theatre and writing to Spanish and sociology. She's cultivated a love for public history working as a Tour Guide at Eastern State Penitentiary, using interpretation of the prison's history as a lens for discussing contemporary issues of incarceration. For the past three years at Eastern State, Alanna has also assisted in the development of the Returning Citizens Tour Guide program, an award-winning program which hires formerly incarcerated individuals to give tours of the site while incorporating their lived experience of incarceration.
CLASS OF 2019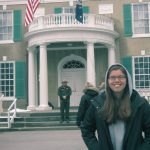 Joy Feagan (Blog)  I received my B.A. in History from New College of Florida in 2016. My undergraduate thesis focused on the role of media–especially film–in the promotion of consumerism in the post-WWII United States. I have interned at the National Museum of Nuclear Science & History, Mote Marine Laboratory's Arthur Vining Davis Library, the Historical Society of Sarasota County, and the Anna Maria Island Historical Society. My main historical interest is the 20th century United States, specifically the influence of media on memory-creation. Internship: Tampa Baseball Museum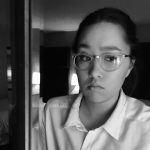 GVGK Tang (Blog) I graduated summa cum laude from Temple in 2017 with a B.A. in history and sociology, and a minor in LGBT studies. I specialize in transnational queer history and politics, nascent community-building, and identity construction. I have interned at the Historical Society of Pennsylvania, curating "'One Manly Soul': White Masculinities in Late Colonial America" in collaboration with the Digital Paxton Project. With historian Jonathan Ned Katz, I developed a web-based timeline of queer activism for OutHistory.org. I have presented work at the National Council on Public History and Philadelphia Asian American Film Festival. My article "'Sex in the Archives': The Politics of Processing & Preserving Pornography in the Digital Age" is forthcoming in the journal The American Archivist.  Employer: the John J. Wilcox, Jr. LGBT Archives and Temple's Office of IDEAL ; Internship: National Museum of American History