Temple public history students, Cynthia Heider
and Chelsea Reed were key in organizing this year's annual PucComm (Public History Communtity Forum) conference for Philadelphia's public history communities and students, held at the American Philosophical Society on March 8.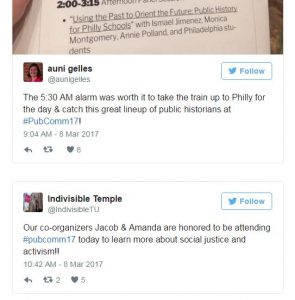 All the students from Temple's MA class of '18 served as key volunteers.  Among them, Ted Maust put together this Storify – Check it out!