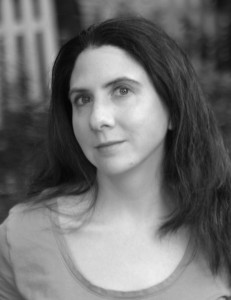 Dr. Allison Tumarkin-Deratzian received her B.S. (1997) in geology and environmental geosciences from Lafayette College, and her Ph.D. (2003) in earth and environmental science from the University of Pennsylvania.  Although her degrees are in geology, her interests, training, and research in vertebrate paleontology have always straddled the interface between geology and biology.  While at the University of Pennsylvania, she served for four years as a graduate instructor of Gross Anatomy in the School of Veterinary Medicine.  Prior to starting at Temple in 2006, she served for three years as a Visiting Assistant Professor in the Department of Earth Science and Geography at Vassar College.  She has also taught Comparative Osteology as an adjunct instructor in the Department of Biodiversity, Earth and Environmental Science at Drexel University.
Her research primarily involves study of bone microstructure and growth patterns of modern and fossil amniotes, ontogeny and evolution of ornithischian dinosaurs, and vertebrate taphonomy.
Dr. Allison or Dr. A. (as she is known to her students) also serves as Vice Chair and Undergraduate Advisor for the Earth and Environmental Science Department.