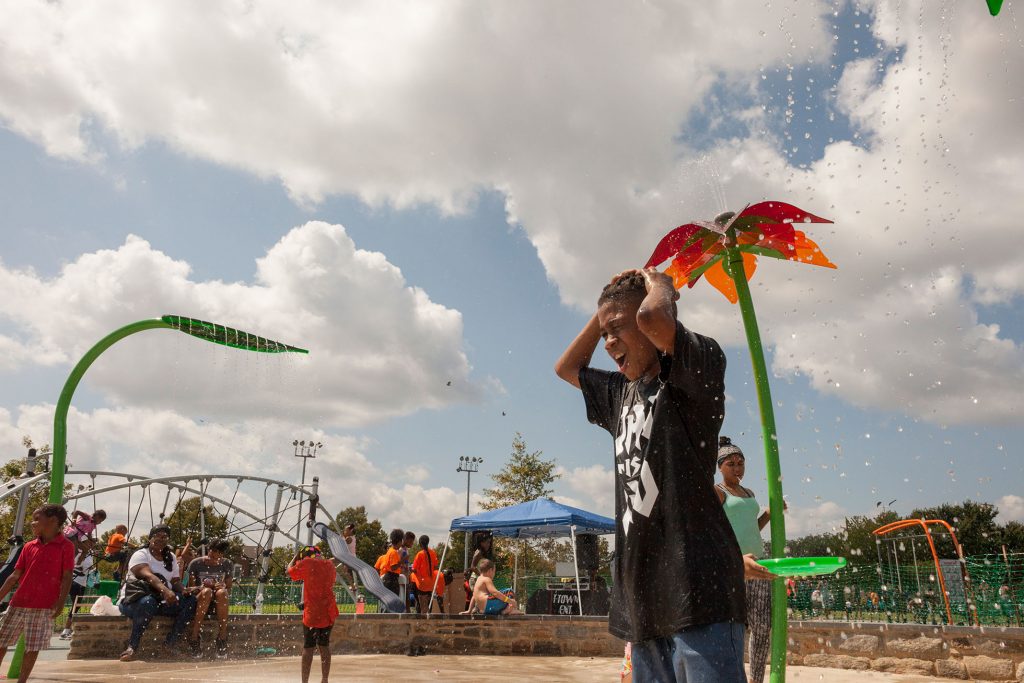 Disinvestment in Philadelphia Communities.
Evident in the name, global warming is driving hotter days in many parts of the world. But that heat isn't felt equally. In Philadelphia, decades of racist lending practices by private banks and the federal government, called "redlining," along with continued disinvestment have created conditions for some neighborhoods in the city to be 22°F hotter than other areas of the city at times. The consequences are, all too often, fatal for people who are isolated and elderly, and will only get worse as the climate crisis worsens.
There is a great need for equitable heat response systems throughout Philadelphia. But what does equitable heat response look like? How can we prepare our communities for the crises to come? This past Friday, Temple's Office of Sustainability hosted a mini-panel for Stories of Sustainability Act on Climate: Heat Response & creative action for Philly's rising temperatures to begin answering those questions and more.
One panelist, Cheyenne Flores of the City's Office of Sustainability, shared information on the City's Beat the Heat: Hunting Park program along with her reflections on best practices. Billy Yalowitz, our other panelist and professor in Temple's Community Arts Practices program, shared an overview of Heat Response PHL, which is engaging with three Philadelphia neighborhoods to tell their stories on how they deal with extreme heat.
Philly's Heat Response.
As we dove into best practices for individuals, both panelists highlighted the importance's of building long-lasting relationships with neighbors, educating yourself on available resources, and participating in community organizations. That looks like knowing how to apply to the state's Low-Income Home Energy Assistance Program (LIHEAP), saying hello to your neighbors, asking around how you can get involved in your community, and more.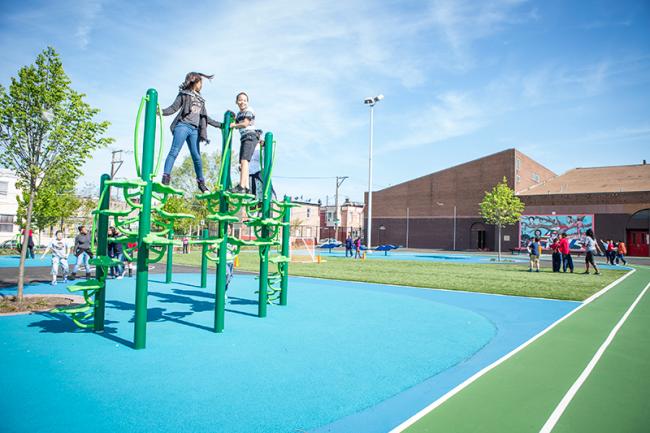 As for the organizations of larger heat response systems, Chey and Billy stressed the importance of honoring and supporting community leaders while resourcing programs with sustained commitment at their helm. Success in heat response projects cannot be measured in a few months or one summer, but over several years and even decades.
Then there is the reality of historical and continued oppression. "There are reasons," Billy said, "that folks coming from City Agencies and Universities are not trusted when we walk into these neighborhoods. We shouldn't be… There's a history to overcome." Those histories, like Temple University's history with North Philadelphia, are often painful and must be accounted for whenever we speak of equity or justice.
In any case, heat response in one neighborhood will look different from heat response in another. Each community has its own unique histories, beauties, and challenges. Our responses should reflect that uniqueness. But we know it can be done.