Temple TESOL Speakers Series, Spring 2020
Tuesday, March 17th, 3:30 pm via Zoom: https://temple.zoom.us/j/3827238431
Blanca Pacheco, Co-Director, New Sanctuary Movement of Philadelphia
Carmela Apolonio, Immigrant Leader 
Title: Through their eyes: Immigrant experiences and advocacy in Philadelphia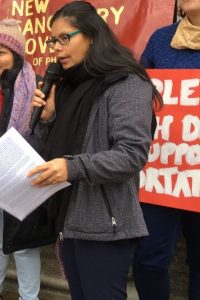 In the midst of the current political debate around undocumented immigration, the immigrant community often gets lost, and we lose sight about how attempting to immigrate into the United States affects individuals. The New Sanctuary Movement believes that all policies should be shaped from the perspectives and input of the affected community. Carmela Apolonio will be joining us via video to discuss her experience with the violence factors that pushed her to look for asylum on the border and that eventually led to her living in Sanctuary in Philadelphia. Carmela will share her expertise as lived by herself at the border, her experiences with border patrol, the separation from her children, her experiences living in a detention camp, losing her asylum case, and living in Sanctuary. Blanca Pacheco will be speaking about myths and realities around immigration and legalization, the challenges for new immigrants arriving to Philadelphia and what the New Sanctuary Movement of Philadelphia is doing to build proactive campaigns such as, providing sanctuary, supporting undocumented immigrants' ability to obtain driver's licenses and separating ICE from the court system. New Sanctuary Movement seeks to bring meaningful change on a local and state level. There will be space for conversation and questions.
Bios
Blanca Pacheco is the New Sanctuary Movement of Philadelphia's Co -Director.  She is originally from Ecuador and has lived in Philadelphia for over 20 years. She is a passionate community organizer and has been working with the immigrant community since 2006, first as the Program Coordinator at Open Borders Project where she taught computer classes and coordinated the education program. She then worked at a criminal-immigration law firm for two years before coming to NSM where she learned even more about immigration and criminal law.  Blanca was a founding member of NSM. As a member, she helped create Know Your Rights trainings, the Storytelling Project, and attended the New Leadership School.  As an organizer she helped lead the successful campaign to stop collaboration between Philadelphia Police and ICE. She collaborates with immigrant leaders living in Sanctuary in Philadelphia and co-leads the Driver's License campaign in PA. She has also helped grow the organization over the last 10 years.  In 2010, she was honored with the Bread and Roses Emerging Leader Award.
Carmela Apolonio is an immigrant leader from Mexico. She entered Sanctuary in December 2017 after receiving a final order of deportation. Carmela is prominent in the immigrant rights movement. Carmela has led several rallies, public sit ins, and has organized hundreds of supporters around her. In 2019 she was awarded the Art of Change grant by Leeway Foundation.
Monday, April 13th, 3:30 pm, Kiva Auditorium 
Dr. Brock Brady, U.S. Peace Corps
Title: The Origins, Maturation and Current Areas of Interest for the NNEST Movement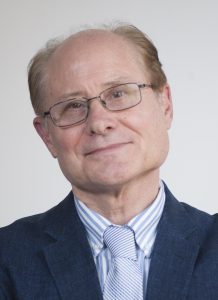 Abstract:
Research on distinctions between the characteristics of Native English Speaking Teachers (NESTs) and  Non-Native English Speaker Teachers (NNESTs) began in the early 1990's and quickly led to increased advocacy for NNESTs and awareness of the benefits NNESTs can bring to the ESL/EFL classroom.  A robust body of NNEST literature quickly came into being and many graduate students in TESOL programs found that replicating variations on previous research became a dependable pathway to first publications. In the meantime the TESOL International Association became a welcoming milieu for the NNEST movement through activities of the NNEST Caucus (which became the NNEST Interest Section in 2008), and the election of three NNESTs to the TESOL Presidency  (Jun Liu, Yilin Sun, and Luciana C. de Oliveira) along with numerous TESOL International Board Members. Today, although discrimination still exists, NNESTs are more widely accepted, their potential strengths more widely known, and native speakers are finding that just speaking English is no longer enough– teaching credentials have come to be required for EFL employment as well.  Finally research is expanding into other areas of identity studies in ESL/EFL settings, including marginalization related to race, gender, class, sexual orientation, or ethnicity. Finally, US government agencies like Peace Corps and State Department's English Teaching Assistants program are developing thoughtful ways to integrate less-skilled NNESTs into NNESTs' EFL classrooms.
Biography:
Brock Brady is the Education Expert for the U.S. Peace Corps. He designed a system for the US Peace Corps TEFL Certificate, a 120 hour training and professional development certificate that is validated by the Center for Applied Linguistics. Brady was the President Elect/President/Past President for the TESOL International Association from 2009-12, and was a member of the Board from 2005-2008. Before coming to Peace Corps, Brady served as Co-Director of the American University TESOL Program in Washington, DC for 12 years.  Prior to coming to American University, Brady directed English Language Programs for the State Department in Burkina Faso and Benin, lectured at science and technology university in Korea for two years, was a Fulbright Scholar in France, and served as a Peace Corps Volunteer in Togo, W. Africa.
Wednesday, February 12th, 3:30 pm, Tuttleman 103
Dr. Paula Winke, Michigan State University 
Title: Current Issues in the Assessment of Young Language Learners: Do Score-Interpretations Align with Child-SLA Theories?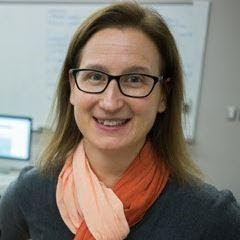 Abstract:
In this talk, I explain three child-second-language-acquisition theories and why they are important for understanding the validity and reliability of child second-language-test-score interpretations. To demonstrate the theories and how they interact with assessment, I review two research projects. In the first (Winke et al., 2018), we had both English language learners and native English speaking children ages 7 to 9 take two child English-language assessments. Following the assessment, we conducted interviews with students to find out, when relevant, why they answered items incorrectly. At times the English-language-learning children's incorrect responses stemmed from a lack of assessment literacy or age-related cognitive limitations, not deficits in English. We corroborated this by finding the same incorrect responses, and reasons for them, across the two samples. The conclusion was that developers must understand wrong responses on children's tests, and one way to do this is through cognitive labs with the children. In the second project (Winke & Zhang, 2019), we mapped the relationship between two sets of English-reading-test-scores from 8,323 3rd-grade English Language Learners (ELLs) in the state of Michigan. The motivation for this study is the implementation of a new 2020 Michigan state law "Read by Grade 3" stating 3rd graders who do not score "proficient" on the exam will be slated to repeat 3rd grade. We showed that the two sets of test scores differentially represent the ELL children's reading abilities. Consequently, the set used for the law is actually less reliable for ELLs. We outlined how removing ELLs from their established social relationships (through retention) based on their lesser-discriminating set of test scores may be unfair and cause unnecessary language acquisition delays and long-lasting psychological hardships.
I invite you to read the two papers, both of which I conducted with my graduate students, before coming to the talk. 
*Winke, P., Lee, S., Ahn, J. I., Choi, I., Cui, Y., & Yoon, H.-J. (2018). The cognitive validity of child English Language Tests: What young language learners and their native-speaking peers can reveal. TESOL Quarterly, 52(2), 274–303. https://doi.org/10.1002/tesq.396 
Winke, P., & Zhang, X. (2019). How a third-grade reading retention law will affect ELLs in Michigan, and a call for research on child ELL reading development. TESOL Quarterly, 53(2), 529–542. https://doi.org/10.1002/tesq.481
Biography:
Paula Winke is an associate professor in the Department of Linguistics and Languages at Michigan State University. She teaches language testing and language teaching methods in the TESOL and Second Language Studies (SLS) Programs and co-directs the SLS eye-tracking labs. She is the recipient of the 2009 Outstanding Article of the Year Award from the Computer-Assisted Language Instruction Consortium, the 2012 Award for Distinguished Research from TESOL International, and the 2018 Article of Year Award from the American Association of Applied Linguistics. She is a member of a National Academy of Sciences committee producing a book-length report on proficiency testing for the U.S. Foreign Service. She is co-editor of the journal Language Testing. 
*Winner of the American Association of Applied Linguistics (AAAL) Research Article of the Year (2018) Award, to be awarded March 2020 at AAAL in Denver Colorado. 
Temple TESOL Speakers Series, Fall 2019
Thursday, November 14th, 3:30 pm, Tuttleman Learning Center 300AB
Dr. Yasuko Kanno, Boston University
Title: Deconstructing the English Learner Achievement Gap and the Peril of Labeling Students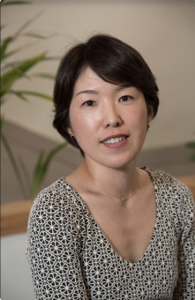 Abstract:
It is well known thatin the context of U.S. K-12 education, English learners (EL) achieve much lower educational outcomes than non-ELs.  This "EL achievement gap" is often assumed to derive from their limited English proficiency or inadequate language support services.  It is unclear, however, the extent to which the EL gap might be stemming from other factors that ELs commonly share, such as racial/ethnic minority status, low SES, and attending poorly resourced schools. In this presentation, I share results from a recent project (Winters & Kanno, 2019) in which we addressed this question.  Using longitudinal student-level administrative data from Massachusetts, we found evidence that ELs achieve similar and in some cases better later educational outcomes than do non-ELs from similar backgrounds.  In other words, as far as Massachusetts ELs are concerned, their language barriers are compensated for by the language support services they are receiving, and the overall difference in achievement between ELs and non-ELS is a function of ELs being racially minority students from low-income families.  Our finding that the so-called "EL-gap" is largely a reflection of other well-documented achievement gaps associated with race/ethnicity and SES points to the danger of labeling students and seeing their achievement (or lack thereof) only through that lens.
Biography:
Yasuko Kanno is Associate Professor of Language Education at Boston University Wheelock College of Education and Human Development.  Prior to her current position, she was a faculty member of the College of Education at Temple University.  An applied linguist who specializes in immigrant English learners' access to postsecondary education, Dr. Kanno employs both qualitative (ethnography) and quantitative (secondary data analysis) approaches to ELs' college access.  A past recipient of the TESOL Award for Distinguished Research, she has published a number of articles in high-impact journals as well as three books.  Her new book, "Neither College nor Career Ready: English Learners' Access to Postsecondary Education" will be published from Multilingual Matters in 2021.
Wednesday, September 18th, 2019, 3:30 PM, Kiva Auditorium (Ritter Annex)
Dr. Sara Kangas, Lehigh University
Title:  Looking Past Disproportionality: Persistent Inequity for English Learners with Disabilities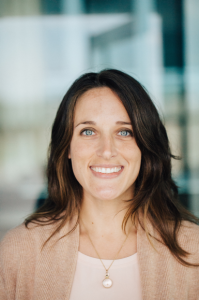 Abstract:
English learners (ELs) with disabilities encounter school- and policy-based inequities throughout their K-12 education.  Yet, research to date has primarily focused on the issue of disproportionate representation in special education.  This talk looks beyond disproportionality to explore the ways in which the educational opportunities and trajectories of ELs with disabilities are compromised throughout their education.  Drawing upon data from a recent ethnographic study, the talk demonstrates how patterned inequity intensifies when ELs with disabilities reach secondary grades and attempt to exit English language development services.
Biography:
Dr. Sara Kangas is Assistant Professor of Teacher Education at Lehigh University.  Her scholarly work is dedicated to the school-age population of ELs with disabilities.  Grounding her studies in critical theories, she investigates the structural barriers present in schools and educational policies that influence the learning opportunities of ELs with disabilities.  Her research has been published in prestigious journals such TESOL Quarterly,Teachers College Record, and Language Policyand has won the James E.Alatis Prizefor Research on Language Policy and Planning in Educational Contexts.  Her current research seeks to understand why many ELs with disabilities experience difficulties on their journey to reclassification.