Temple TESOL Speakers Series, Spring 2022
Monday, April 11th, 3:30 pm via Zoom: https://temple.zoom.us/j/99399427338?pwd=YldXc2ZVOXlSQVpiOW9WQzR4NzJqZz09
Dr. Erik Voss, Teachers College, Columbia University
Title: Applications of Artificial Intelligence in second and foreign language assessment 
The recording can only be viewed by Temple users using a TU email account: https://temple.zoom.us/rec/share/BFeceFkz9KgveubFuE9XZt0mhkpvNI7dBQjMn4RyOXSwQJisv5naWwYT_jFe9PeU.le9xFB05nfzmkkly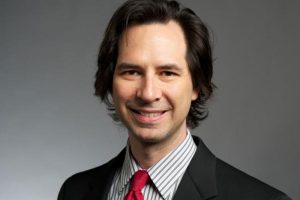 Abstract: Applications of artificial intelligence (AI) in second and foreign language education have increasingly attracted the interest of language instructors and researchers. New journals are being launched to meet the growing interest in published AI research (Chen, Xie, & Hwang, 2020). However, artificial intelligence is a general term that covers a wide range of technologies and processes such as machine learning, deep learning, and natural language processing. These technologies are used to develop intelligent tools to automate and support language learning and assessment. 
In this talk, I will present a few current and emerging applications of artificial intelligence in language assessment including automated essay scoring, dialog systems, and chatbots, error correction and feedback systems, and remote proctoring. I will discuss three categories of AI-powered tools (Baker & Smith, 2019) and their potential for second language education. I will also discuss implications for how emerging technologies may impact teaching and assessment practices and how we might prepare teachers to use these technologies.
Bio: Erik Voss, Ph.D. is a lecturer in the Applied Linguistics and TESOL program at Teachers College, Columbia University in New York City where he teaches courses on corpus linguistics, computational linguistics, educational linguistics, and TESOL classroom practices. His research interests include applications of artificial intelligence and natural language processing in applied linguistics, language assessment and technology, and language assessment validation research. In addition to publishing and presenting on language and technology, Dr. Voss has recently co-edited the volume Validity Argument in Language Testing: Case Studies of Validation Research. He has served as secretary of the Midwest Association of Language Testers (MwALT), as a member-at-large on the board of the International Language Testing Association (ILTA).
Past talks:
Tuesday, March 22nd, 3:30 pm via Zoom: https://temple.zoom.us/j/91605489306
Dr. Evelina Galaczi, Cambridge Assessment English 
Title: Interactional Competence: Perspectives, Questions, and Answers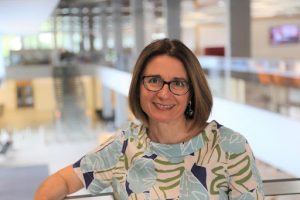 Abstract: Engaging in interaction is one of the first skills children acquire in their L1. It is also one of the most challenging, complex, and lengthy L2 skills to develop.  Spoken interaction – 'interactional competence' – is dynamic and co-constructed by those involved. It is not necessarily predictable.  When we participate in the interaction, we are simultaneously listeners and speakers, processing input and constructing output in real-time, while drawing upon a wide range of linguistic and paralinguistic knowledge and skills.  In L2 learning the development of interactional competence is foundational to the development of all language skills. As Rod Ellis, one of the leading experts in Instructed Second Language Acquisition put it, interaction is 'the matrix in which acquisition takes place' (Ellis, 2005:219). For language learners, participating in interaction is an opportunity for the exercise of existing linguistic resources and the development of new ones.  So what does the development of interactional skills actually mean for the language classroom? In this presentation, I will explore different aspects of interactional competence through the following perspectives and questions: 
 – Cognitive: What cognitive processes are engaged in interaction? 
– Teaching and Learning: How can teachers develop their students' interactional skills? 
– Assessment: How can interactional competence be assessed?  
Our exploration of interactional competence will conclude by looking at how it acts as a springboard for the development of important skills that go beyond language. These are social constructs such as collaboration, critical and creative thinking, which enable our learners to be successful not just at language learning, but also at becoming better learners.  
Bio: Evelina Galaczi has worked in English language education for over 30 years and is currently Director of Research at Cambridge Assessment English, where she leads a team of experts in language learning, teaching, and assessment. Evelina's expertise lies in speaking assessment, interactional competence, test development, and the use of technologies in developing and assessing productive skills.  Evelina holds a Master's and Doctorate degrees in Applied Linguistics from Columbia University, New York. 
Thursday, February 17th, 3:30 pm – 5:30 pm via Zoom: https://temple.zoom.us/my/dr.swavelyzoomroom
Megan Dungan, Austin Meehan Middle School; Cordelia Kao, Spruance Elementary School; Sonya Salandy, Northeast High School
Title: Perspectives From the Field: The Professional Life of an ESL Teacher
Abstract:
ESL Teachers in the School District of Philadelphia support a large and increasing population of approximately 18,000 multilingual learners who come from more than 130 countries and who speak more than 100 languages (Office of Multilingual Curriculum and Programs). These teachers serve as fierce advocates for their students, as professional development leaders, and sometimes as untapped resources for crucial information about some of our most talented yet vulnerable students. Although school faculty and staff typically know WHO the ESL teachers are in their schools, far fewer know exactly what an ESL teacher DOES on a day-to-day basis. Moreover, many pre-service teachers who are considering pursuing ESL teaching as a career do not have a clear sense of the responsibilities, joys, and challenges associated with this role. This three-person panel of School District of Philadelphia ESL teachers will provide personal yet professional accounts of their work in our local schools. Questions such as the following will be explored: What is the nature of the specialized knowledge and skills these teachers possess? What kind of supports do these teachers provide to multilingual students? What are their contributions to their schools, at large? Through this panel of ESL teachers representing elementary, middle, and secondary grades, attendees will learn about their daily activities and responsibilities and the myriad ways they serve as resources to their students as well as to other teachers and administrators.
Panelists:
Megan Dungan is an ESL teacher and program coordinator at Austin Meehan Middle School. A teacher for 10 years, Ms. Dungan has always specialized in middle grades education and program coordination for multilingual learners. She taught in Maryland before coming to the School District of Philadelphia. Originally graduating with a B.A. in English from LaSalle University, Ms. Dungan returned to school to earn her M.Ed. and teaching certification at Holy Family University.
Cordelia Kao is the School-Based Teacher Leader/ESOL Coordinator at Spruance Elementary School. Her teaching career spans seventeen years and ranges from early childhood to adult education, with fifteen of those years in the School District of Philadelphia. Ms. Kao earned her undergraduate degree and teaching certification in Elementary Education from Eastern University. She graduated from the University of Pennsylvania with a Master of Science degree in Education, specializing in TESOL.
Sonya Salandy has been a teacher at Northeast High school for the past eight years, although she has been teaching in the School District of Philadelphia for seventeen years in total. She currently serves as Coordinator of Northeast's Academic Language Program (Small Learning Community). She is the proud product of the School District of Philadelphia and of Temple University where she earned her undergraduate degree and certification in elementary education. She also has an MBA in Management from Eastern University and a second master's degree and certification in Educational Leadership from Arcadia University. She obtained her ESL Certificate from Penn State University.
Wednesday, November 10th, 3:30-5:00 pm via Zoom: https://temple.zoom.us/j/3341947590
Professor John Levis, Iowa State University
Title: Technology and the future of pronunciation teaching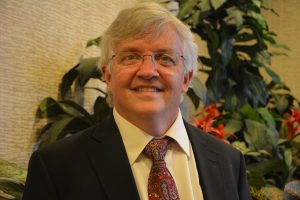 Abstract
Pronunciation teaching, perhaps more than any other aspect of spoken language, has benefitted from the use of technology. Technology makes the ephemeral nature of speech permanent by making it possible to record and play targeted speech samples back. Technology also makes speech visible, allowing us to visualize the energy, duration, pitch levels, and harmonic formants of the phonetic and phonological features in spoken language. More generally, through voice recognition, technology can represent speech signals in written language. Furthermore, technology allows us to create new voices, synthesized speakers that can pronounce written text in a wide variety of accents or who can match the voice quality of an L2 speaker but with nativelike pronunciation. As technology develops, possibilities for developments in pronunciation teaching are almost limitless in scope. However, these uses of technology must be driven by research-based pedagogical goals rather than technological novelty. 
This talk evaluates key uses of technology for the teaching of pronunciation to develop a framework for innovative, research-based computer-assisted language learning materials for pronunciation teaching. Specifically, the talk first explicates pedagogical goals for the teaching of pronunciation that result in increased comprehensibility and intelligibility, then uses those criteria to evaluate how current technological tools (such as Automatic Speech Recognition) to help meet those goals. Second, the talk imagines new technologies to help address unmet goals, such as automatic diagnosis of pronunciation needs. Finally, the talk examines how technology can help one of the greatest needs in pronunciation teaching, that is, the training of pre-service and in-service language teachers. 
Bio
John Levis is a professor of Applied Linguistics and TESL at Iowa State University. He has published articles in many top journals, and is the author of Intelligibility, Oral Communication, and the Teaching of Pronunciation (Cambridge University Press). He initiated the Pronunciation in Second Language Learning and Teaching Conference in 2009, has been the editor of most of its conference proceedings, and is founding and current editor of the Journal of Second Language Pronunciation. His primary interests are pronunciation teaching, suprasegmentals, and speech intelligibility. 
Thursday, October 28th, 3:30-5:00 pm via Zoom: https://temple.zoom.us/j/94924776493
Professor Yuko Goto Butler, The University of Pennsylvania 
Title: Researching with children as an opportunity for active and interactive learning: Lessons from a digital game design project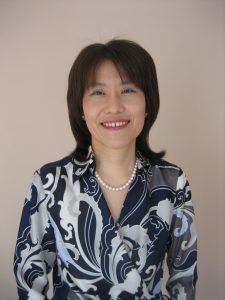 Abstract
Despite the growing interest in research with children among researchers, a number of the methodological and ethical concerns in applied linguistics surrounding research with children have yet to be sufficiently addressed (Pinter, 2014). In this paper, using a task-designing project that I completed with Japanese children (Butler, 2021), I discuss both the opportunities and challenges experienced through this project. I focus on two major issues in child participatory research: (1) power relationships between children and adults (researchers and teachers); and (2) the complexity of representing children's voices in research (Horgan, 2016).
In my project, I asked children working in groups to design computer game tasks to help them learn English vocabulary. The aim of the project was to better understand the elements that, from the children's points of view, are both attractive and effective for foreign language learning. The participants were 82 sixth-grade students (ages 11-12) enrolled in a public primary school in Japan. The children first discussed and identified game elements (attractive elements) and vocabulary learning elements while examining existing games. Next, they worked in groups to design computer games based on the elements that they identified, presented the game designs in class using storyboards, and evaluated their own games design and those of their peers.
The merits of conducting research with children included maintaining their motivation, giving them opportunities to think about and discuss their own language learning, and allowing researchers to understand their own assumptions. However, a number of dilemmas were also identified. These included: how to resolve the power imbalances between adults and children and among the children themselves; how to conceptualize the role of reflection in research with children; and how to shed light on individual differences among children in participatory research.
Bio
Yuko Goto Butler is a Professor of Educational Linguistics at the Graduate School of Education at the University of Pennsylvania. She is also the Director of the Teaching English to Speakers of Other Languages (TESOL) Program at Penn. Her research primarily focuses on the improvement of second/foreign language education among young learners in the U.S. and Asia in response to the diverse needs of an increasingly globalizing world. She is also interested in identifying effective ways to use technology in instruction as well as in finding assessment methods that take into account the relevant linguistic and cultural contexts in which instruction takes place for young learners.
Tuesday, September 28th, 3:30-5:00 pm via Zoom: https://temple.zoom.us/my/dr.swavelyzoomroom
Valeri Harteg, Education Program Manager at HIAS Pennsylvania
Topic: Refugee Resettlement in Philadelphia: Examining Lived Experiences and Implications for Teaching and Learning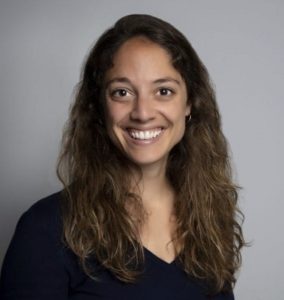 Abstract
In this talk, we will discuss various pathways that bring individuals and families to the US with a specific focus on the journeys of displaced people and refugee resettlement. In examining the experience of refugees who begin new lives in Philadelphia, we will consider their strength and resilience as well as the challenges they face when it comes to navigating unfamiliar and complex systems related to health care, housing, employment, and education. We will reflect on how this information can help inform our work as educators who seek to offer trauma-informed and culturally sensitive instruction in a safe learning space, whether virtual or in person. To do this, we will examine real-life scenarios from an Adult ESL class for newly arrived refugees and from a family's experience enrolling their children in school. Finally, we will review additional learning resources on this topic and ways that you can advocate and show support for newcomers in Philadelphia.
Bio
Valeri Harteg is a native of Reading, Pennsylvania, and currently works as the Refugee Education Program Manager at HIAS Pennsylvania. She attended Franklin and Marshall College, where she studied psychology and took on several leadership roles in campus organizations, including a student-run human rights advocacy coalition. Valeri received a Fulbright English Teaching Assistantship grant that took her to Guatemala after graduating from college in 2011. In addition to developing her passion for teaching while living abroad, Valeri also furthered her interest in intercultural relations and human rights advocacy. Soon after returning to the US, she began an M.S.Ed. program in Teaching English to Speakers of Other Languages (TESOL) at Temple University and was able to combine her love of teaching with her interest in supporting immigrant populations through her work as a volunteer ESL instructor for refugee English classes. At HIAS Pennsylvania, Valeri continues to teach English to new Americans in addition to coordinating two after-school programs for refugee youth in Northeast Philadelphia. She is deeply grateful that she can live out her passion for education while being a voice of welcome to refugees in Philadelphia.