Pitch cues in speech perception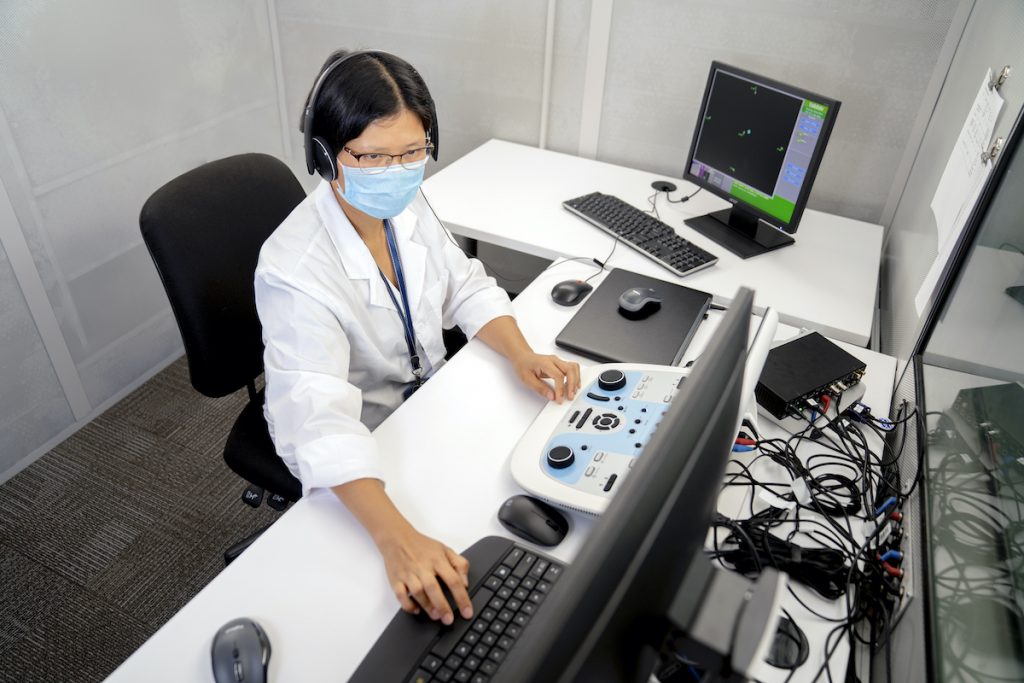 One of the perceptual cues that is known to improve speech perception in noise is dynamic pitch (i.e., variation of fundamental frequency). Dynamic pitch aids speech recognition in noise for older individuals with hearing loss, with substantial variability across individuals. While enhancing dynamic pitch cues has the potential to improve older individuals' speech perception in noise, it is crucial to identify the factors contributing to this variability by systematically examining the influence of the perceptual abilities on dynamic pitch benefit among older individuals in a variety of noise scenarios.
The impact of hearing loss on cognitive testing results in older adults
In light of the high prevalence of hearing loss and cognitive impairment in the aging population, it is important to know how cognitive tests should be administered for older adults with hearing loss. The purpose of this line of work is to examine this question with cognitive screening tests and other extended cognitive tests. Importantly, data will be collected with amplified versus unamplified protocols to determine the effect of audibility, as well as from various ethnic/racial groups for comparison.
Outcome measures for online speech perception
Clinically, the traditional behavioral outcome measure of speech recognition accuracy can fall short of sensitivity in capturing the effortful online processing of speech under adverse conditions. Eye-movement and pupillometry data have the potential to provide insights for understanding how perceptual and cognitive mechanisms interplay and affect older individuals' online perception of speech.