The week of February 22nd is Fair Use Week 2016 , a community celebration coordinated by the Association of Research Libraries (ARL) to promote and discuss the importance of fair use doctrines. Fair use in the United States is tied to copyright laws and the accompanying exceptions that allow the use of copyrighted materials without permission. The principle of fair use creates a balance between honoring intellectual property rights and accommodating the flexible needs of academic settings and emerging technologies. While students, faculty, librarians, and community members may encounter questions related to use on a daily basis, this week exists to highlight issues, queries, and successes linked to using material fairly.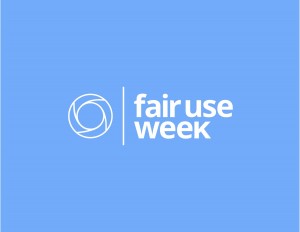 Temple University Libraries is joining in the conversation this week through screening a special webcast—The Fair Use Factors: Their History and Application. The program is presented by the Association of College & Research Libraries, and our local, live viewing takes place Thursday, February 25 at 2:00 PM in the Tech Center, Conference Room 111. We invite you to join us!
We've also compiled a list of resources from expert librarians and library staff for learning more about fair use. Check out the links below!
—from Steven Bell, Associate University Librarian for Research & Instructional Services
—from Brian Boling, Media Services Librarian
—from Annie Johnson, Library Publishing and Scholarly Communications Specialist
—from Mary Rose Muccie, Executive Director/Scholarly Communications Officer, Temple University Press