Summer sessions at Temple are upon us, and whether you are on campus or relaxing at home, the Libraries are here to support you with a variety of resources, services, and collections.
A good place to start is our website—here you can browse materials, access resources, or contact us with questions. Read on for a few more ways to take advantage of library offerings this summer.
Summer hours
Come on down! Our hours page has the latest information on opening and closing hours for each of our library locations over the summer.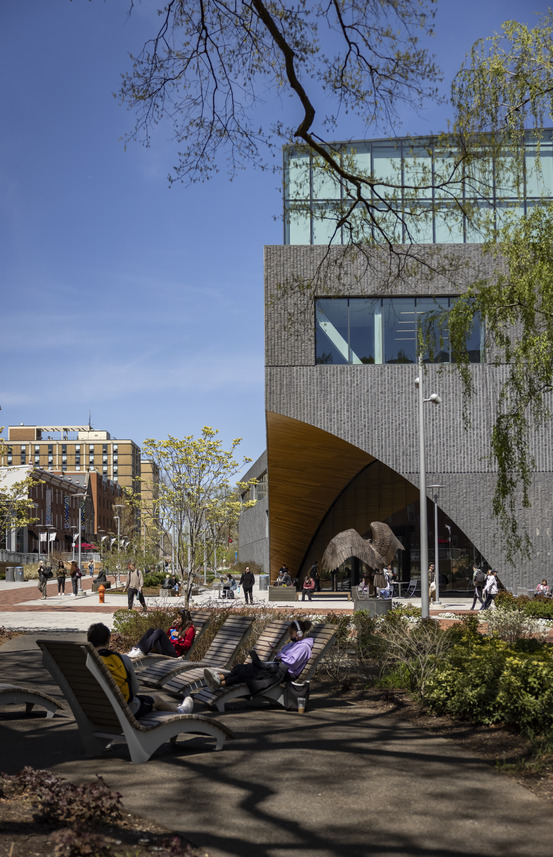 Books, DVDs, journals, archives, oh my!
We provide access to a broad range of physical and online materials—from books, databases, and journals to ebooks, archival materials, and movies—all searchable through our website: library.temple.edu.
For those doing archival research this summer, our special collections are housed in the Special Collections Research Center and the Charles L. Blockson Afro-American Collection.
And if you happen to have some extra time on your hands, head over to Charles Library and browse our leisure reading collection, located on the first floor. We also have a juvenile literature collection on the fourth floor and a variety of DVDs and other media in the Bookbot. At Ginsburg Library, the leisure reading collection is shelved in the low bookcase to the left of the Patron Services desk, and leisure books can be sent between any location for easy pickup! Just click the "How to get this" button in the library catalog and select the pickup location where you want the book sent.
Need some research help?
Whether you are taking summer courses or working on academic or personal projects, librarians can offer you personalized assistance.
Getting in touch with your librarian is easy: you can chat 24/7, email, or schedule an appointment. For more ways to get in touch, visit our Contact Us page.
Grab a seat
Looking for a place to study, work on a project, or just cool off in the summer heat? We offer a variety of open study seating options, and you can book study rooms at Charles Library and the Ginsburg Health Sciences Library ahead of time.
But I just graduated!
No worries! As a Temple alumni, you can still access a wide range of library resources. Learn more about alumni services.
Keeping up with the Libraries
Follow us on Instagram, Facebook, and Twitter for library news and updates over the summer and throughout the academic year.
What else should I know?
Here are a few more tips for making the most out of your visit to one of our library locations or our website: