Guest post by Will Dean, research and data services librarian
Every February, Temple University Libraries takes part in Love Data Week, an annual celebration of data, learning data skills, and the people who work to understand data all year long. Temple Libraries'  Research Data Services team is proud to present this week of virtual workshops and events that teach data skills and showcase the research and work of our academic community.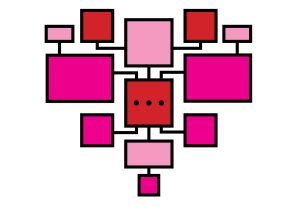 Love Data Week speakers
Rates of gun violence have spiked in Philly (and around the country) in the past two years, and Temple researchers are working to understand why. On Monday, 2/14 at 10am, join Dr. Jessica Beard, Dr. Iman Afif, and Dr. Christopher Morrison to learn about their research into COVID-19 and the Epidemiology of Firearm Violence in Philadelphia.
Understanding how to communicate effectively, and honestly, with data is an important skill for both researchers and anyone who wants to understand the world. Learn the Basics of Effective Data Visualization with Dr. Cory Ng on Wednesday 2/16 at 11am and get started with Tableau, a popular data visualization platform.
Love Data Week workshops
This year's Love Data Week workshops will teach data skills applicable to a wide array of disciplines including clinical statistics, digital mapping, social network analysis, text mining, and writing data management plans. 
Join Drs. Daohai Yu and Huaqing Zhao of the Department of Clinical Sciences at the Lewis Katz School of Medicine to learn, or refresh, about basic clinical statistics. The Basic Clinical Statistics workshop on Monday, 2/14 at 12pm will cover statistical methods important for clinical research, and at Basic Statistical Methods with JMP on Tuesday, 2/15 at 12pm you'll get a hands-on opportunity to put those statistical methods to use with the JMP software (available free to Temple users at https://download.temple.edu/).
To build up your digital humanities, data mining, and visualization skills we are partnering with the Duckworth Scholars Studio to offer three workshops digging into data skills with broad applications. 
At Introduction to Digital Mapping on Wednesday 2/16 at 12pm with Victoria Sarmiento, you'll learn how to use QGIS, an open-source mapping program, to create maps that synthesize data with the physical world in new and interesting ways. Get more out of the research databases that house academic articles by attending Text Mining Databases on Thursday 2/17 at 12pm with Dr. Alex Wermer-Colan, and learn the basics of bringing data science methods to a large corpus of documents. Join Dr. Marcus Bingenheimer to learn how to create network graphs that illuminate hidden connections in Basics of Social Network Analysis with Gephi on Thursday 2/17 at 2pm.
If you're applying for a grant to support your research or want to plan your data management process better, you should check out Writing a Data Management Plan with Olivia Given Castello on Friday, 2/18 at 12pm. This workshop covers what goes into a Data Management Plan (DMP), what information funders want to know, and library resources that can help.
All Love Data Week events and workshops are open to all.