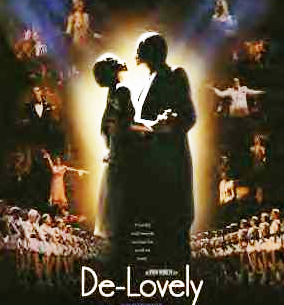 Great American Songwriters Series: John Johnson
Urban Sophistication:  Songs of Cole Porter
Paley Library Lecture Hall
Thursday, September 25, 2014
12-1
Bring your lunch. Bring your friends. Relax. Restore. Renew. Enjoy.
Boyer Recital Credit is given.
Temple University Libraries Noontime Concert Series welcomes you back to Philadelphia with the first of our Noontime Concert Series featuring guest artist John Johnson and "Urban Sophistication: Songs of Cole Porter."
John Johnson, pianist, singer, scholar, and entertainer extraordinaire joins us for his "Great American Songwriter" series, sharing with us beautiful melodies, fascinating insights, and inescapable charm! Scriptwriter, performer, and expert in musical theater, John is also a distinguished teacher and lecturer, Professor of Music Theory at the Boyer College. 
Cole Porter's songs epitomize cool urban sophistication.  Delightful melodies pair with lyrics that are known for clever double-entendres and yet maintain a graceful eloquence.  Join us to hear beautiful, familiar American classics such as:  "Night and Day," " Let's Do It (Let's Fall in Love),"  "You're the Top," " Anything Goes," " I've Got You Under My Skin," "Too Darn Hot", "Another Op'nin', Another Show,"  "I Love Paris,"  "It's De-Lovely!" and more!
"The light touch, the finger-tip kiss, the double entendre, and the lacy lists of cosmopolitan superlatives – these were the marks of Cole Porter's songs."    "Cole Porter was the master of the witty, sophisticated song."
Find more about Cole Porter at your library!
Books
Citron, Stephen. Noel and Cole: the Sophisticates. london: Sinclair-Stevenson, 1992.  Library  Depository ML390.C585x 1992
Eells, Goerge.  The Life that Late He Led.: a Biography of Cole Porter. New York: Putnam, 1967.
McBrien, William. Cole Porter: a Biography. new York: Knopf, 1998. Paley Stacks ML401.P7844 M33 1998
Morella, Joe.  Genius and Lust: the Creative and Sexual Lives of noel Coward and Cole Porter. new York: Carroll & Graf, 1995. Paley Stacks ML390.M77 1995
Schwartz, Charles.  Cole Porter: a Biography. New York: Dial Press, 1977. Paley Stacks ML410.P7844S4
Streaming Audio (Temple users only)
Tribute to Cole Porter performed by Manu Le Prince
Swings Cole Porter performed by anita O'Day, Milt Bernhard, Monty Budwig, and more.
The Jazz Giants Play Cole Porter: Night and Day
It's De'Lovely – The Music of Cole Porter (1924-1940)
Video
Anything Goes performed by Ethel Merman and Frank Sinatra
High Society performed by Bing Crosby, Grace Kelly, Frank Sinatra, Louis Armstrong
Born to Dance performed by Eleanor Powell, James Stewart, Virginia Bruce
De-Lovely – musical portrait of Cole Porter