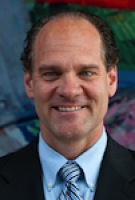 Professor Jon Pahl
On the evening July 15, 2016 elements of the Turkish military executed a failed coup against the government of President Recep Tayyip Erdogan. Tanks and armored vehicles rolled into the capital Ankara and Turkey's largest city Istanbul, bridges were blocked, and helicopters and F-16s flew overhead. Battles between the coup plotters and government loyalists left over 250 dead. President Erdogan, on vacation in the coastal city of Marmaris, flew into Istanbul and urged followers to take to the streets to resist the coup.
Within a day of the coup attempt, President Erdogan and his government were back in control of Turkey and he began a widespread purge of the military, media, courts, and educational institutions. Before the details were even known, it became clear that Erdogan saw this as an opportunity to eliminate his enemies and consolidate power. On August 2, the Financial Times reported that "almost 70,000 people have been arrested, suspended or fired." (Turkey's purge reaches beyond the coup plotters) The New York Times Online made comparisons to "Joseph McCarthy's anti-Communist witch hunt in 1950s America, the Stalinist purges of the 1930s and the Cultural Revolution in China in the 1960s and '70s." (Turks see purge as witch hunt of 'medieval' darkness', 9/16/16) Though there was little support among Turkish citizens for the coup, the scope of the purge threatens basic democratic governance in Turkey.
Responsibility for the coup quickly settled on the Gülen Movement, whose members were arrested, jailed, and in some cases possibly tortured. The followers of Fethullah Gülen, a Turkish Sufi cleric living in Saylorsburg, Pennsylvania, constitute a decentralized movement that is international in scope, with schools in over 100 countries. The Gülen Movement in Turkey, its country of origin, was – until recently – represented in the highest reaches of the military, judiciary, media, and economy. Erdogan and his Justice and Development Party have targeted Gulenists for several years now and these purges continue his effort to eliminate their influence across Turkish society. Gülen has been accused of masterminding the coup and an arrest warrant was issued against him in an Istanbul court in August. The Turkish government is seeking Gülen's extradition from the United States to stand trial in Turkey.
As accusations against Gülen began piling up in the Turkish and international media in the aftermath of the coup, I thought of Professor Jon Pahl of the Lutheran Theological Seminary in Philadelphia. I knew he was working on a biography of Fethullah Gülen and I was interested in hearing what he had to say about Gülen, the Gülen Movement, and recent events in Turkey. Professor Pahl posted a blog at the University of California Press titled Don't Make A Mystic into a Martyr: Fethullah Gülen as Peacebuilder on July 24, 2016.
I spoke to Joh Pahl on October 6, 2016.