Slack Notifications
Description
Light and customisable WordPress plugin to integrate your site with Slack.
Choose what type of notification you would like to receive:
* WordPress Update Available
* Plugins Updates Available
* Administrator Login
* Failed Administrator Login
* New User Registration
* New Comments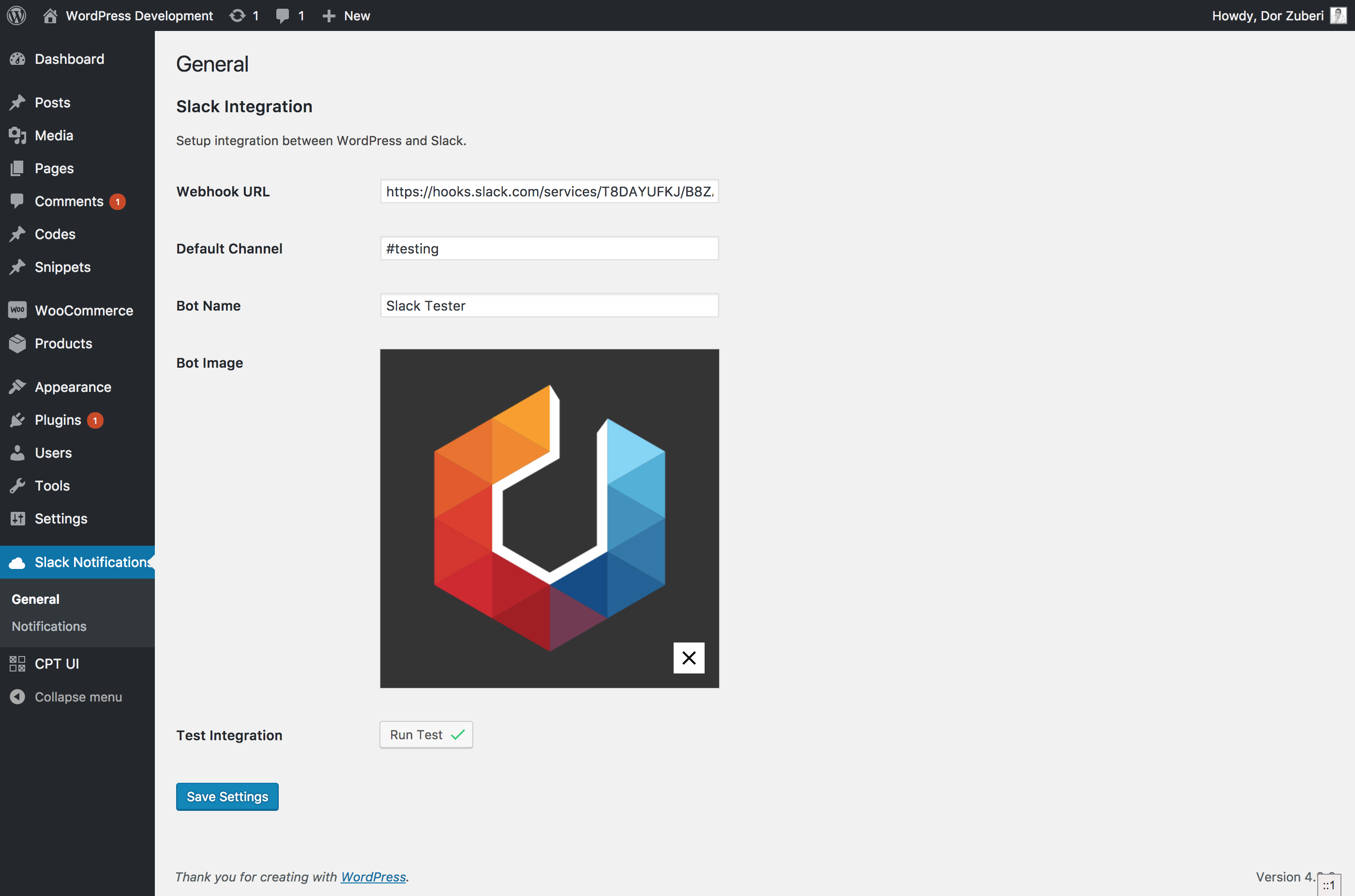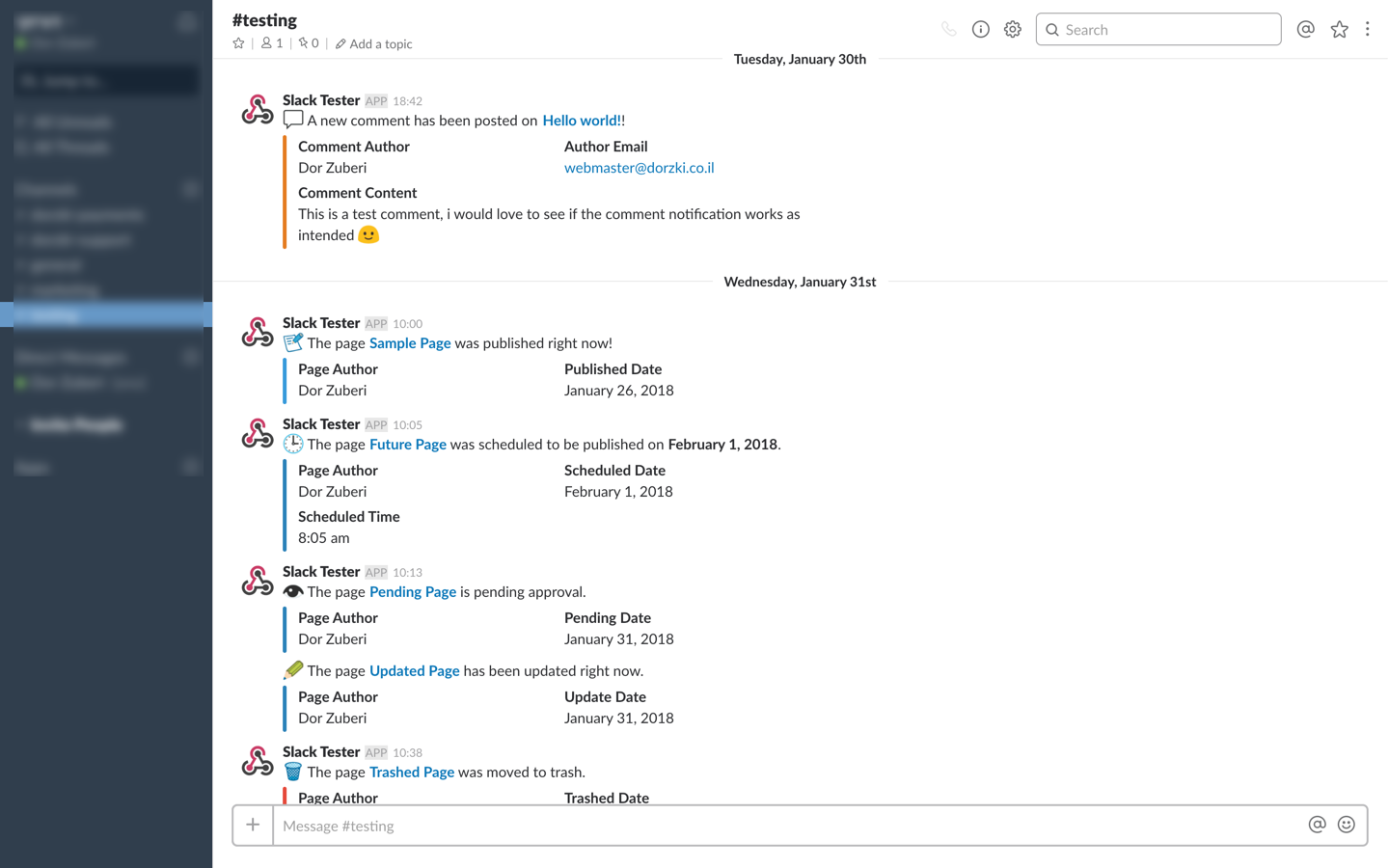 Installation
Activate the plugin through the 'Plugins' menu in WordPress.
Go to Settings -> Slack Notifications Integration page and setup integration and select desired notifications.