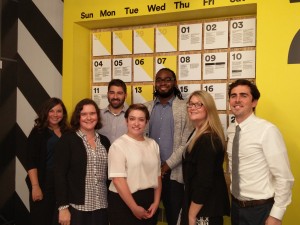 Last evening, the Southeast Section of the Pennsylvania Chapter of the American Planning Association presented the 2015 Student Scholarship Award for a Group Paper to our 2015 Studio. According to the official notification,  "The report is very thorough and professionally packaged. The Review Committee was quite impressed."
Another Temple Planning student, Jason Hachadorian, was awarded the 2015 Student Scholarship Award for an Individual Paper at the event as well. He was recognized for his strategic plan for the Hawthorne Empowerment Coalition, which was written for my Community-based Organizations class in Fall 2014.
Congratulations to all of our winners!