Laboratory Director
Tania Giovannetti, Ph.D.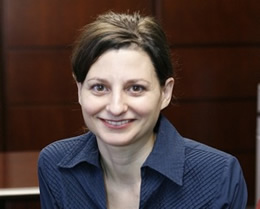 Email: tgio@temple.edu
Temple University faculty website
Graduate Students
Email: emma.rhodes@temple.edu
Emma is currently completing her predoctoral internship in clinical neuropsychology at the VASDHS/UCSD Psychology Internship Program. Her training rotations include the UCSD Medical Center Neuropsychological Assessment Program, the UCSD Senior Behavioral Health Inpatient Program, and the UCSD Memory, Aging, and Resilience Clinic. Her research interests are in the nature and sources of executive dysfunction in older adults, including the sociocultural and health factors that influence late-life cognition, and her clinical interests are in adult psychotherapy and neuropsychological assessment. She enjoys Southern food and spending time with her dog Buster.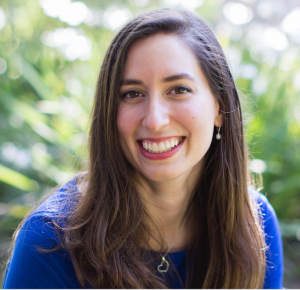 Rachel Mis, M.A.
Email: rachel.mis@temple.edu
Rachel is currently a third year doctoral student in the clinical psychology program. Her research interests include everyday action functioning in healthy aging and dementia, particularly relating to the cognitive processes underlying functional abilities. In her spare time, she enjoys exploring museums, eating tacos, and planning travel adventures.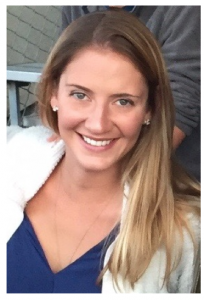 Katherine Hackett
Email: Katherine.Hackett@temple.edu
Katherine is currently a second year doctoral student in the clinical psychology program. Her research interests include investigating novel technology-based methods of neuropsychological assessment for the characterization of cognitive and functional changes seen across the aging spectrum. She is also interested in risk reduction paradigms and strengths-based approaches to treatment of individuals at risk for or diagnosed with dementia. In her spare time, she enjoys hiking, yoga, listening to and playing music, trying new restaurants and spending time with her dog Jackson.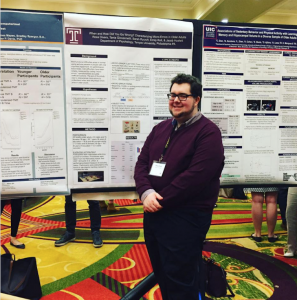 Ross Divers
Email: Ross.Divers@temple.edu
Ross is a 4+1 M.S. student and former undergrad research assistant who has been working in the lab since 2014. Broadly, his research interests involve examining how biopsychosocial factors predict cognitive and functional decline in at-risk older adults. He is also interested in how these factors effect the efficacy of cognitive interventions. After completing his M.S., Ross hopes to pursue a Ph.D. focusing on clinical neuropsychology. In his spare time he loves to read and explore Philly's amazing restaurant scene.
Undergraduate Students
Coming soon!