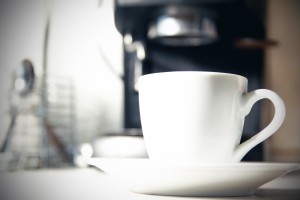 Simple everyday tasks, like making coffee, are quite complex from a neuropsychological perspective. Visual systems are recruited to find and identify objects, spatial and motor systems to grasp and use objects, memory processes are essential to keep track of what has been done, and so on. For this reason, people experience difficulties performing everyday tasks after even mild brain changes due to aging, damage, or disease. Difficulties performing everyday tasks are associated with outcomes that are very meaningful to people, including quality of life, independence, and positive mood.
The primary goals of the Cognitive Neuropsychology Laboratory at Temple University are to develop and refine theories of everyday task performance in order to understand the breakdown of everyday task performance following brain damage or disease, and develop and evaluate interventions to improve everyday task performance.
Education also is a primary mission of our laboratory. Housed within the Temple University Psychology Department, graduate and undergraduate students engaged in higher education form the core of our team and play a role in every stage of ongoing research projects. The educational philosophy of the laboratory is informed by traditions of life-long learning, open science, rigorous scholarship, and egalitarianism.
Dr. Giovannetti is *NOT* accepting a new graduate student for the AY 2024-2025