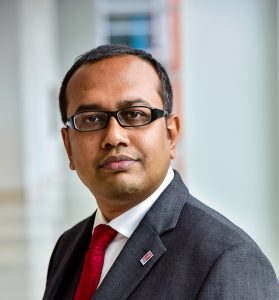 I am an Assistant Professor of Operations & Supply Chain Management, in the Department of Statistics, Operations, and Data Science, at the Fox School of Business, Temple University, Philadelphia.
I use analytical models to study fundamental and novel trade-offs that supply chain agents face in their strategic decision-making. Using these models, I develop insights that can be useful for academics and practitioners alike. Read more on my Research.
I enjoy creating an exciting and engaging classroom for students from varied backgrounds, where they develop a deep interest in Supply Chain and Operations Management, linked to practical applications. Read more about my Teaching.
I received my PhD and MS in Supply Chain and Operations Management from the University of Texas at Austin, McCombs School of Business. Previously, I received my MBA from the Indian Institute of Management Ahmedabad, and my Bachelor of Production Engineering from Jadavpur University.
I have several years of experience in Supply Chain and Logistics Consulting, in India and the Middle East. I hold the CSCP, CTL, and PLS certifications from APICS. Read more about my Industry Experience and Education.
When I am not at my research desk or classroom, I enjoy spending time with my family, biking around town, exploring and enjoying food, watching TV, and traveling. I was born and raised in Kolkata, WB, India, and speak Bengali as my mother tongue. I am fluent in English and Hindi.