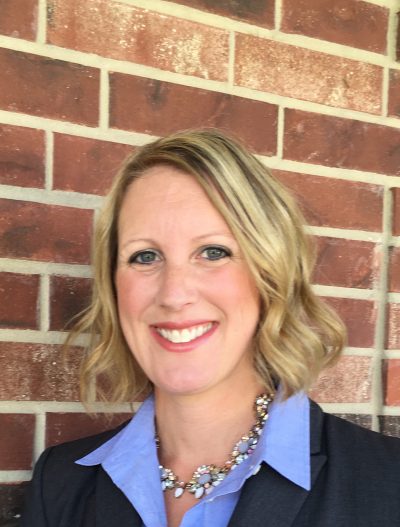 Chandra A.
Mathematics
2018-19 Cohort

Teaching in Philly
I chose to become a math teacher in Philadelphia because I want to empower students to be confident mathematicians poised to become our nation's future STEM leaders.

Why TTR
I chose TTR specifically due to the extended length of time in the classroom and support that residents receive from the mentors and coaches. The continuous feedback and gradual release of classroom responsibilities allows for immense professional growth during the residency year.

The Residency Experience
The strongest part of the experience has been the daily exposure to the various dimensions of teaching. The resident experience has offered a multitude of glimpses into the role of an educator that an abbreviated student teaching timeline would not allow.

Mentoring
My mentor is a professional educator. He maintains consistent focus on providing his students an excellent, grade-level, mathematics education that provides them the opportunity to succeed this year and in the future. His example of ensuring high-quality and grade-level mathematical concepts are being taught will be at the core of my future instruction.

Cohort Model
The cohort model offers residents the opportunity to support one another due to synchronous experiences in the classroom and course work. The cohort model creates a supportive and strong community of learner/educators.

The Future
I look forward to the site selection process and learning more about the various high need schools in the school district. I am most interested to teach in schools that utilize a robust PBIS program and have supportive administration.

TTR in Three
Supportive. Collaborative. Enriching.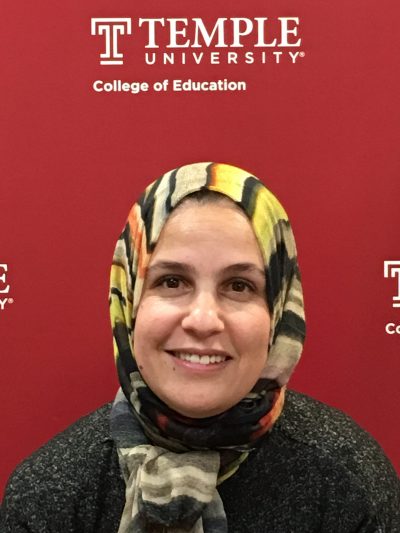 Chahira B.
Science
2018-19 Cohort
Teaching in Philly
I used to work in a pharmaceutical company years ago before I came to the U.S. With master degrees in pharmaceutical processes, I always looked for a job in science, and I believe that teaching Chemistry is the best fit for me. Meaning that I will be able to use my scientific backgrounds in order to positively change my students' pathway by helping them understand different phenomenon and connect them to their real world outside the classroom.
Why TTR
I chose TTR because it offers one-year condensed graduate classes with a tuition award in addition to a being supported and mentored in the classroom all year long by both my coach and my class mentor who would follow and guide my progress in teaching.
The Residency Experience
The best part of my experience as a teacher resident so far is to build strong relationships with the students who by the time would refer to me not only as an academic source for them, but as a model and source of confidentiality and safety as well.
Mentoring
Instead of having me observing her applying different instructional and behavioral methods, my mentor gave me the opportunity to practice those strategies myself early in the school year. This really helps me learn from practicing, trying different set ups and activities, making tons of mistakes, interacting with the students as well as facing multiple challenges and issues.
Cohort Model
Being part of the cohort is very beneficial to me. I know that I have somebody to collaborate with, learn from, and count on.
The Future
I am so excited to have my own class that I can arrange based on my own style, my students' diverse cultural backgrounds and experiences in addition to apply the best of those great strategies that I am currently learning from my mentor.
TTR in Three
Family. Care. Responsibility.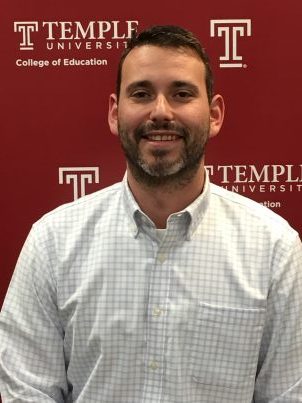 Stuart B.
Science
2018-19 Cohort
Teaching in Philly
Science provides us ways to ask and answer questions about ourselves, our lives, and our world. It's not a subject, it's a life skill. The children of Philadelphia come to us with so many of these skills, and I want to help them learn to apply their skills to new situations to make the most out of their lives.
Why TTR
Temple's teacher training program has a strong reputation, especially in the Philly school district and surrounding areas. The program is challenging, but I'll have a Master's degree in addition to my teacher certification after 1 year.
The Residency Experience
Being at the school all year has helped me feel like a part of the school, not just a visitor.
Mentoring
My mentor teacher has incredible insight into what our students know and where they will get tripped up. At the same time, she has let me design lessons and and try to figure this for myself. Believe me when I say I have missed the mark. When that happens, she's been there with a plan B and a new path forward.
Cohort Model
The cohort an inspiring thing to be a part of. Everyone is kind, helpful and working hard to improve themselves. I hope to continue collaborating with these people and learning from them for a long time.
The Future
I'm excited to learn about what other schools and teachers are doing to enrich the lives of Philadelphia's youth. There are so many great problem-solvers out there to learn from and work with.
TTR in Three
Challenging. Inspirational. Growth.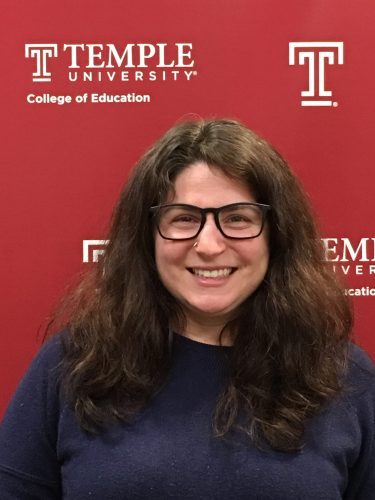 Ariel C.
Science
2018-19 Cohort
Teaching in Philly
I was born and raised in this city, went to public schools all my life, and had been a Philadelphia Art teacher for ten years. But I was ready for a challenge, fresh ideas, a change of pace, and authentic professional development. Being in the classroom is truly rewarding and meaningful.
Why TTR
The program's mission of academic rigor, educational justice, and cultural responsiveness aligns with mine. The graduate classes have enriched my understanding of what I'm teaching, how to teach it, and why I teach- to give every student access to a bright future.
The Residency Experience
My residency has really changed the way I think about students and teachers goals, instruction, and development through a combination of coursework that stresses inquiry methods and a classroom experience in which I can practice teaching strategies in various subjects.
Mentoring
My mentor models a growth mindset, is organized, hard-working, kind and caring, and has excellent people skills. Being around her puts me on my best behavior and inspires me to put more effort into my habits and practice.
Cohort Model
My group is thoughtful, diverse in perspectives, and committed to becoming good teachers. It breathes new life into me to be around so many people who are burning-in to teaching (instead of burned-out).
The Future
I hope to find a school with an administration and staff that are on the same page about meeting student needs equitably and preparing children for successful and fulfilling lives as adults.
TTR in Three
TTR in Three
Motivating. Deep. Multi-disciplinary.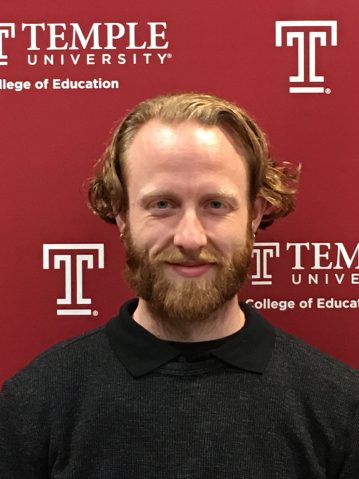 Joe C.
Science
2018-19 Cohort
Teaching in Philly
I spent 1-2 years working as a substitute teacher for schools all over Philadelphia and quickly realized it was an environment I wanted to be in for the long run. Science is ubiquitous and helps us better understand the world and I wish to inspire curiosity in my students to learn more about it. The relationships you build along the way with one another are what make it worth it.
Why TTR
I chose TTR because of the accelerated nature of the program combined with a full school year of classroom experience paired with a veteran teacher. I completed my undergrad at Temple as well, so there is also a bit of a nostalgia factor for me!
The Residency Experience
The strongest part of my residency experience so far has been establishing relationships with both my students and mentor.
Mentoring
My mentor and I had an excellent working relationship from the start. "Seamless" has been used to describe our delivery on more than one occasion from people who have observed us co-teach. She has always been flexible and supportive in allowing me to try out different ideas and approaches and incorporate my own style into our classroom.
Cohort Model
Being part of a cohort is comforting in the sense that you have a group of people that you all know are sharing similar experiences and challenges at the same time that you can rely on for support and assistance, both now and into the future.
The Future
I am most looking forward to finding a school where I know I can work to the best of my ability, have an impact, and continue to grow and learn from a supportive community.
TTR in Three
Challenging. Supportive. Valuable.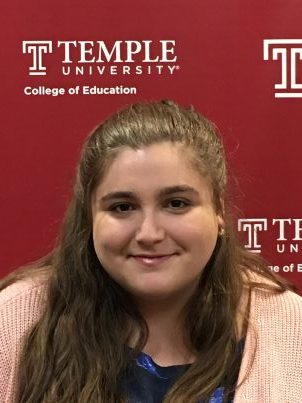 Maggie C.
Mathematics
2018-19 Cohort
Teaching in Philly
I chose Philadelphia because of its rich culture (also its an affordable big city). I chose to teach mathematics because I myself didn't like math too much until I got to college. I always struggled with math in middle and high school and had a hard time finding it relatable. But when I got to college and took an into statistics class, I had a professor that changed all of that for me. Going to a liberal arts university for undergrad allowed be to see how math is related to everything else in this world. Seeing the culture in math made me fall in love with it and want to teach it so that other students like me don't give up on math.
Why TTR
I chose TTR for several reasons. First, the program has a strong focus on culturally relevant/responsive teaching. Second, TTR provides an accelerated program that has you in classroom learning from day one. Third, the program has a great relationship with Philadelphia as a city and the School District. As a transplant in Philly, that was something that was very important to me.
The Residency Experience
The opportunity to do fieldwork on Fridays throughout the year has been very beneficial for me. It has allowed me to see how different classrooms are run throughout the city.
Mentoring
Having a mentor teacher is an invaluable experience. My mentor has helped me navigate different teaching practices and provide support both in and out of the classroom. Having a mentor teacher helps reduce that burn out that most first year teachers get when they are thrown into a classroom without an support.
Cohort Model
The cohort model is awesome! My cohort is always there for each other to provide support for challenges in the classroom and in Temple classes. It is nice to have a group of people going through the same experience as you.
The Future
I am looking forward to creating my own classroom that integrates social justice into the math curriculum.
TTR in Three
Collaborative. intense. supportive.
Jillian D. C.
Science
2018-19 Cohort
Teaching in Philly
I have always loved learning about science in school. Being able to take that love of learning and transitioning it to teaching was a challenge that I wanted to undertake. Teaching in Philadelphia gives me the chance to work on my skills in a diverse community of students.
Why TTR
TTR gave me an opportunity to learn from a hands-on experience that many schools do not offer. Being able to teach, while also learning about pedagogy has better prepared me for my own classroom. It also doesn't hurt that we get paid during our experience!
The Residency Experience
I think having the time to build a strong relationship with the students and seeing them grow as learners throughout the year has been the strongest part of my experience. I get to see students for a whole year, unlike in a traditional student teaching experience. The whole year allows me time to build relationships with the students and also come up with different strategies to make them effective learners.
Mentoring
I know and understand my content area very well, but I sometimes have difficulty thinking of examples or activities for my students. My mentor, with all her years of experience, is able to fill these gaps during lessons. Not only is she supporting the students, but she is also supporting my teaching. She is giving me information that I can use for the long term.
Cohort Model
It's great to be surrounded by people that have different mindsets and perspectives on teaching. I learn as much from them as I do from my professors. It is also nice to have a support system within a rigorous program.
The Future
I am looking forward to seeing how different schools operate and what, if any, opportunities they have that make the school notable. I am also excited to learn more about the types of students that attend the school and what different ways of thinking they might bring to the classroom.
TTR in Three
Challenging. Valuable. Inspiring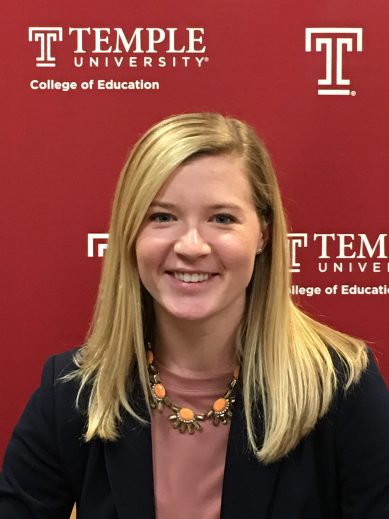 Emily H.
Mathematics
2018-19 Cohort
Teaching in Philly
Having grown up in a small town in Northeastern Pennsylvania, I have always wanted to move to a larger, more diverse city with much more to do and experience than your average coal mine tour or dairy farm. Additionally, I have always loved math and science and having grown up in a family of educators, I have been inspired to teach. I see Philadelphia as a great place for me to start. I have only been here for 6 months and I already love this city!
Why TTR
After graduating from my undergraduate institution and having gone into research, I quickly realized that my true passion lies in education. I really wanted to become a middle school math teacher, but was discouraged, as I believed it would take a lot of time and would be financially difficult to achieve this dream. However, the TTR program made this desire accessible. The year-long residency and certification, the Master's degree, the financial support, and the ability to specialize in both science and mathematics were the elements of the program that really stood out to me while making my decision for an alternative teacher certification program.
The Residency Experience
Being in the classroom every day for the entire school year has been a very strong part of the TTR experience. Every day I am gaining beneficial first-hand experience that is not so easily learned or obtained in an education class. You are able to build relationships with your students from Day 1, see the students progress over the course of the entire year, experience what it is like to teach and plan for an entire school year's worth of content, and learn an immense amount from your mentor and colleagues. An additional strong part of this experience has been the program's support for your success. This support comes in many forms – daily feedback from your mentor, receiving coaching in addition to your mentor's feedback, support from other colleagues and staff in your host school, and finally, support from the other cohort members and Temple professors.
Mentoring
I have the very fortunate opportunity of working alongside a mentor who treats me like another teacher in the classroom, rather than a student. From the very beginning of the school year, we have made decisions together regarding our classroom (everything from room arrangements to lesson planning to parent contact) and he has always encouraged me to jump in and take on responsibilities in the classroom at my own pace. The best thing about working with my mentor every day is getting to learn from and implement his effective teaching and behavior management strategies. Because of my mentor, I feel as if I have a very good model that I can take with me into my first year of teaching.
Cohort Model
Having a group of people going through the same experience with me has been very beneficial. Whether it be sharing important program information, helping each other out with classwork, or sharing experiences from each others' host schools, the cohort members have been very supportive. It is always exciting to meet up and hear about everyones' residencies at weekly seminars!
The Future
I am looking forward to taking everything I have learned and experienced this year into my first year of teaching. This includes the network of educators I have met through this program in Philadelphia! I also can't wait to see how my teaching style develops as a solo teacher. Additionally, I am looking forward to knowing what age level I will be teaching so I can begin designing interesting and engaging lessons for my students.
TTR in Three
Supportive. Challenging. Fulfilling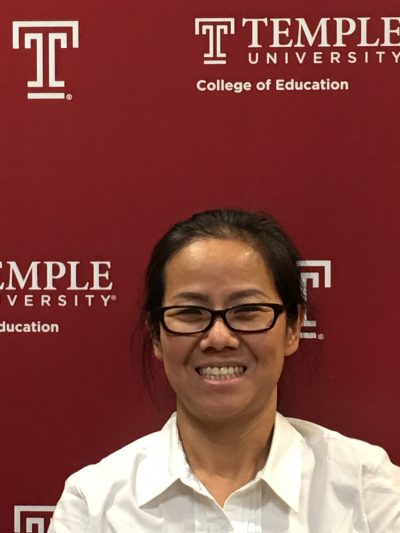 Hoa H.
Mathematics
2018-19 Cohort
Teaching in Philly
I am living here for more than 10 years. I used to work as math tutor at Community College of Philadelphia. It was a very good experience when students got the concept with my help. Many of them asked me whether I consider to be a teacher. Yeah!! why not? Philadelphia gives me an opportunity to get education. Now is the right time for me to contribute my part to the community.
Why TTR
I chose TTR because of its practices. I learn and practice at the same time. Professors in Temple University equip me knowledge in the field. I learn how to be an effective teacher, how to manage classroom to benefit students, students' psychology, etc. I have an opportunity to apply what I learn in Temple with real students. That fact makes me love TTR.
The Residency Experience
So far, I know how to build relationships with students. Also, my explanation skill dramatically improves.
Mentoring
My mentor is an experience teacher. From the first day when I came, he introduced me as a teacher and asked students to treat me the way they treat him. That fact makes me comfortable and confident in teaching since I am sure that students respect me. We practice parallel-teaching without any problem. I can teach the way I feel most comfortable. My mentor guides me to build relationships with students and parents.
Cohort Model
Being a part of my cohort is my privilege. My classmates are supportive and friendly. Together, my cohort members make the courses easier and fun.
The Future
I am looking forward to work with a supportive and friendly team.
TTR in Three
Hard-working. Challenging. Rewarding.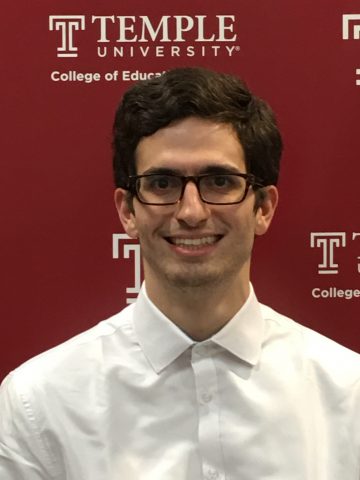 Jared H.
Science
2018-19 Cohort
Teaching in Philly
The city of Philadelphia is a place where there is a great need for math and science teachers. I want to be able to serve a community that is in need and work with diverse populations. I believe diversity is important and Philadelphia is one of the most diverse cities in the world.
Why TTR
TTR was the best program I could find to get into a classroom as soon as possible. The Temple Teacher Residency is a phenomenal deal between the scholarship, the paid year of teaching, and the reduced tuition. The TTR program made teaching in Philadelphia a lot more accessible.
The Residency Experience
Being in the classroom everyday with an experienced teacher has been the strongest part of my experience. My mentor teacher provides a good example of how to teach students in Philadelphia. My mentor teacher also guides my teaching and provides me with assistance in lesson planning, grading, and instructing. The residency is immersive and gives me a good idea of what teaching in Philadelphia is really like.
Mentoring
There is a lot of guidance given by my mentor teacher. The mentor experience gives me a great example of what a good teacher in Philadelphia looks like. Having an experienced teacher giving advice and criticism has been greatly beneficial for my current teaching experience.
Cohort Model
I like that we get to talk to each other about our experiences. I have made connections with the people in my cohort and I feel like we have a strong sense of companionship because we are having similar experiences. I believe it feels a lot more supportive than it would if I were alone.
The Future
I am most excited about having my own classroom to decorate and make my new home. I look forward to creating my own classroom norms and being the teacher for my future students. I am very excited to start my career as a middle school science teacher.
TTR in Three
Rewarding. Intentional. Caring.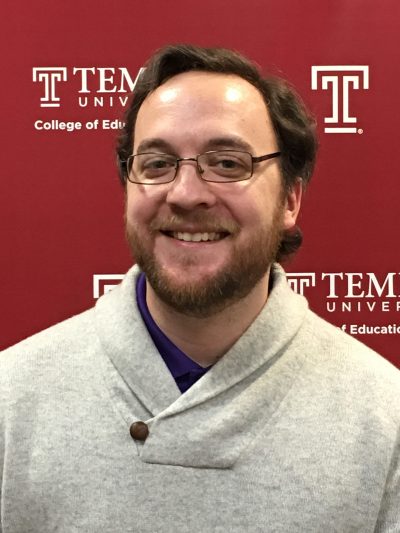 Richard L.
Math and Physics
2018-19 Cohort
Teaching in Philly
The students in Philadelphia represent a diverse background. Not only do I get to teach the students, but I get to learn about them and their cultures. I especially love showing the students how math and science are not separate, but intertwined.
Why TTR
Once I decided to switch careers, TTR provided me with an accelerated program that will allow me to begin teaching quickly. Further, I believe that the residency program is beneficial to the residents, mentors, and their students. Getting to see the entire academic progression of the students allows the residents to get a more complete picture and are therefore more prepared to begin their own teaching career.
The Residency Experience
I have never been made to feel a failure for having a less than ideal lesson. My mentor allowed me to try different methods and has always shown me respect in front of the students. Any criticism has always been given in a positive manner and has helped to shape my teaching style.
Mentoring
Surprisingly, by following my mentors lead, I have become more organized. Prior to my residency, I have been reading and trying different methods to become more organized. By luck, the methods my mentor uses have worked great for my personality.
Cohort Model
Having other residents helps to make me feel as though I am not alone in this process. Hearing what others go through gives me an idea of where the bar is that I should be achieving. It is especially helpful to have other residents in my host school, to have people to talk with a get specific answers and opinions is invaluable.
The Future
I hope to find a position where I can make an impact, and be able to make a worthwhile impression on the students.
TTR in Three
Rigorous. Enthralling. Substantial.
Doan P.
Science and Mathematics
2018-19 Cohort
Teaching in Philly
I have lived in Philadelphia for most of my life and I consider this city my home. I served as a volunteer at LOGAN Hope School (a Christ-centered K-8 school serving under-resourced students in the Logan – North Philadelphia area) for the Middle Scholars Program: a bi-weekly program that served 5th- 8th grade students to promote cultural identity, leadership development, and academic enrichment. I saw first-hand the struggles the first- and second-generation immigrant children, low-income children, and children with disabilities experienced daily. I was fortunate enough to obtain a great undergraduate education at Temple University. I love this dynamic and diverse city of Philadelphia that is constantly growing and expanding. Underneath the surface, however, the City of Brotherly Love needs assistance in achieving its goals of increasing graduation rates and college enrollment rates.
Why TTR
TTR allows me to obtain practical teaching experiences in the classroom alongside an experienced teacher in the School District of Philadelphia, while simultaneously taking graduate-level classes to gain the skills I need to be a high-quality educator.
The Residency Experience
It is encouraging to know that I will be part of a powerful group of educators who share a common goal to stimulate the minds of younger generations and help them succeed in their future. I am grateful for the education I received at Temple University and at this juncture, I desire to give back to the community through teaching the local Philadelphia students. My goal is for all the children that come into my classroom to grow up to be successful and kind adults that will want to give back to their communities.
Mentoring
My mentor is a very structured, organized, and data-driven. She wants to push her students to succeed and tries her best to help them academically. She has been teaching in a Philadelphia neighborhood school for over ten years and has provided me with a lot of instructional models and strategies for teaching in our grade. She is supportive and she helps me set professional goals for myself to be better every day.
Cohort Model
It is nice to have people who are going through the same experiences as you and can relate. We help each other out a lot with coursework and sometimes, just a listening ear.
The Future
I am looking forward to working in a classroom of my own and building new relationships with my co-workers, administrators, and students.
TTR in Three
Practical. Immersive. Experimental.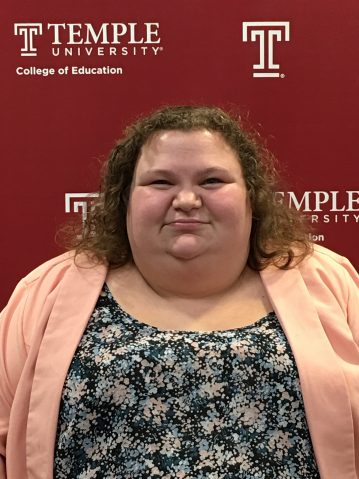 Takia R.
Mathematics
2018-19 Cohort
Teaching in Philly
After two failed attempts at a graduate degree, I asked myself what was I doing in my short life that made me happy. My answer was when I was tutoring others and helping them to understand the amazing world of mathematics. Since I had been tutoring my entire life, I knew that I wanted to combine my passion for math and teaching. Philadelphia is where I was raised and where I currently live, so that being the location of where I would teach was a given.
Why TTR
I did not choose TTR, it chose me. My cousin cleans houses for a living. One of her clients works at Temple and is somewhat involved in the program. My cousin was talking to her client about me and the client told my cousin about TTR. My cousin then told me, so I researched the program. The program looked like an excellent opportunity, it gave me a full year in a middle school classroom under the supervision of an experienced mentor, other programs do not offer that. I decided to apply, it was the best decision I ever made.
The Residency Experience
I have loved every minute that I have spent in the classroom with my students. On Fridays when I am at Temple I miss them. Teaching an entire classroom of students is a change from tutoring one one one and in small groups. I am not able to give every student the individual attention that I want to give them. I have realized that teaching is an art that I am striving to master this school year.
Mentoring
The best thing about working with my mentor is our open communication. From day one my mentor and I have gotten along really well. When she gives me constructive feedback it is always necessary and not given in a condescending way. I respect her and she respects me.
Cohort Model
Our cohort is amazing, we may be the largest so far at 20 students, but we are in constant communication with each other and help each other whenever we need it. I hope that we stay close and can help each other as we start our careers next year.
The Future
The Future
I hope that the staff is as close and welcoming as the staff at AMY at James Martin. I felt welcomed and part of the group from day one.
TTR in Three
Exceeds. Expectations. Incredible.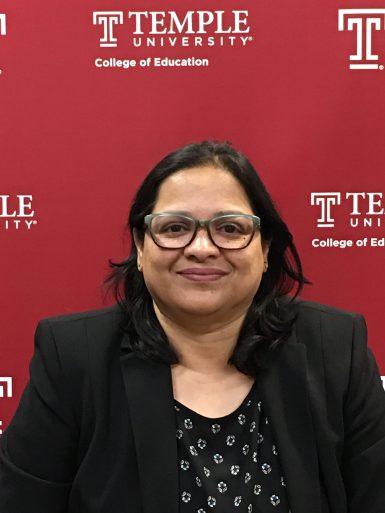 Ashalata S.
Mathematics
2018-19 Cohort
Teaching in Philly
I always wanted to be an educator. After taking a career break, I was searching for job and teaching in schools in Philadelphia seemed like a good career option. I like the energy and knowledge of middle grade students and want to make an impact in the lives of these young students by teaching Science and Math.
Why TTR
I choose TTR because it is an accelerated program where you teach and earn your degree at a same time. Financing my education this way was only a viable option for me. I was looking at various teaching residency programs offered in the city. I choose TTR for the tremendous amount of support that the program provides for its residents. I liked the idea of getting an entire year of classroom exposure under the guidance of an experienced teacher. I also liked the fact that I would be placed in the same school district. I believe that the support of TTR staff and my peers through every step of the process is very valuable.
The Residency Experience
Classroom interactions with my students, mentor and staff in my host school. Also, building relationship with students and learning in a real classroom environment.
Mentoring
One of the highlights of this program is working with mentor and learning from my mentor's experience, practicing, and honing my skills alongside an experienced teacher-mentor. Having a mentor is beneficial and enriching experience not only for me, but also for our students as well because students benefit from two teaching resources in the class. My mentor has excellent classroom management skills, which is something I am trying to develop.
Cohort Model
Being part of a cohort has been great experience and an effective learning process. As we complete all of our classes and residency experience together, you have a network of support to help get you through any bumps or challenges. It's good to have cohort members who are in the same situation. We share information with each other, share our difficulties and success and feels like we're in it together. It is a great learning experience.
The Future
I am looking forward to finding a school closer to where I live. I am also excited to know more about my grade level and school where I will be teaching so that I can start planning over the summer.
TTR in Three
Intense. Supportive. Rewarding.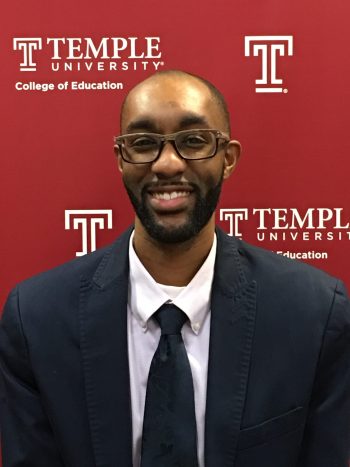 Clifton S.
Mathematics
2018-19 Cohort
Teaching in Philly
Before joining TTR, I had no classroom teaching experience. But I decided to pursue teaching because I have seen the positive impact teachers can have on a child's life. I want to be a role model for my students, both in and out of the school setting. Plus, I also enjoying learning about people and diverse cultures. Considering all these factors, teaching math became a way to combine my passion for working with young people with my previous background in math. I obtained my bachelor's in mechanical engineering. I am committed to living and working in Philadelphia. It is my desire to become a resident of a Philadelphia neighborhood, where I have the opportunity to further impact lives through my interactions with the community.
Why TTR
I chose TTR because it offered numerous supports as I transitioned careers. I received support from the moment I started the application process from TTR staff members like Amy and Amity. I am now receiving excellent support from my mentor teacher in the classroom. Even after I graduate the program, the TTR program will continue to offer support when I begin teaching in my own classroom. I also choose TTR because of the its accelerated coursework model. While completing the work is incredibly difficult, I think one intense year is better than two or three traditional years of course work.
The Residency Experience
The opportunity to try different strategies in the classroom is helpful. Also, being groomed by an experienced teacher who provides immediate feedback is valuable. After talking with multiple teachers, I realize there is no one right answer, but I must find what works for me. They are helping me to find my own teacher voice and shape my own teaching philosophy.
Mentoring
My mentor is able to see how I interact with the students and gives me specific feedback to help me improve my classroom management. Early on, she gave me the advice. Never forget that you are an adult and they are children. Meaning even though they may try to act tough, students benefit from having an adult in their life who is firm and holds them accountable.
Cohort Model
It feels safe to be part of a cohort. Since we all have the same classes together, I no longer have that awkward stage in the beginning of the semester when you are still trying to learn your classmates. At this point, I know who I can go to for help with assignments or who are the classmates who will lend a sympathetic ear.
The Future
I am looking forward to visiting other schools to discover their school cultures. I am also looking forward to meeting other teachers. I want to hear about how it was when they first started in this career but also the strategies they now use.
TTR in Three
Temple. Caring. Rigorous.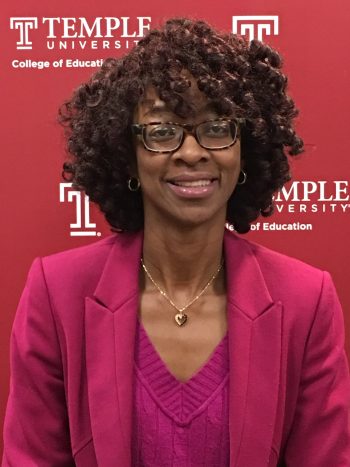 Lola S.
Mathematics
2018-19 Cohort
Teaching in Philly
I have worked in various industrial marketing and strategic business management roles in the corporate sector. I attended urban public schools and have stayed connected over the years through my mentoring and coaching activities. I have now chosen to return as a teacher and a role model to let my students know that they can do anything that they put their minds to.
Why TTR
TTR offers a wonderful opportunity to student teacher with the support of excellent mentors and coaches while earning a Master's degree.
The Residency Experience
So far, the best part of the experience has been getting to know my students and building trusting relationships with them. The students view me as an equal partner with my mentor teacher and they know that they can come to me with any concerns that they have.
Mentoring
My mentor is revered by most of his students and is remarkably skilled at establishing trusting relationships with his students. My mentor has shown me the importance of valuing each student for who they are and for meeting each student where they are.
Cohort Model
My cohort is a group of wonderful, passionate, committed, and dedicated educators. We come from very diverse backgrounds and experiences but we all have a calling to teach in Philadelphia. We have all bonded quite nicely as a cohort and I know that we will remain supportive of one another long after our program is complete.
The Future
I plan to teach 7th and 8th grade math and Algebra in middle school. Beyond that, I look forward to all the great experiences and opportunities that TTR will open up.
TTR in Three
Exciting. Immersive. Inspiring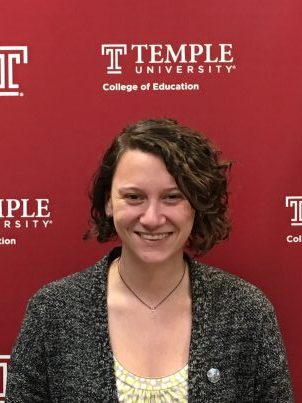 Marina S.
Science
2018-19 Cohort
Teaching in Philly
I grew up in Philadelphia and had an amazing science education thanks to my parents and teachers. I wanted to become a science teacher so I could give the same kind of quality, hands-on, inquiry based education I received to students in Philadelphia who otherwise might have the same opportunities.
Why TTR
I had no formal academic experience in education before going into this program, just a science background. I was interested in a program that would give me practical hands-on experience in the classroom, but also give me the formal education I needed to be a well-rounded teacher. Additionally, I think that it is important for prospective teachers to see an entire year of school, not just a few months, and the fact that this was achievable through TTR was one of the reasons I was attracted to the program.
The Residency Experience
I have loved working in my classroom. I teach in a small school and I have gotten to know my students and their families very well. Being a part of this community has been one of the best experiences of my teaching year. I also have a wonderful mentor who has made me part of her classroom and has been so supportive of my teaching.
Mentoring
My mentor teacher is phenomenal. She knows when to push me and when to support me. She gives feedback that is specific and helpful and she has treated me like an equal since the beginning of the year. Her actions have only strengthened my relationship with her and also my students.
Cohort Model
It's wonderful to be in a group of people who are experiencing the same thing you are, but at another school. We learn from each other, support each other, and challenge each other's ideas. I think it's also great to have another resident at your school, because it helps to have another person in the building going through what you're going through. Overall, I love being in a cohort and am glad I have these people by my side as I learn how to become a teacher.
The Future
I am excited to see new learning environments and meet new teachers. Being able to really see yourself in a school is important to me and I am excited to see where I will best fit next.
TTR in Three
Camaraderie. Support. Educational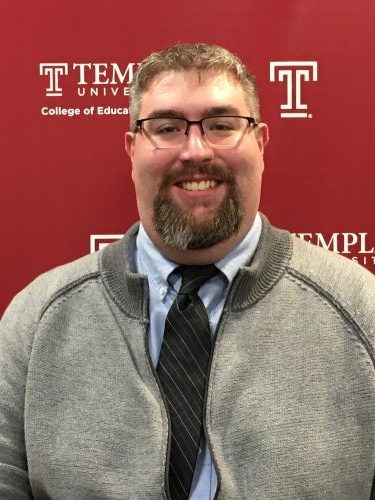 Michael S.
Science and Mathematics
2018-19 Cohort
Teaching in Philly
I want to help students in Philadelphia develop an interest in learning about their world and help them develop the skills to do so. Students today are bombarded with information from various media and for that reason I think it is more important than ever for middle grades students to be able to evaluate sources, analyze, think critically, and conduct inquiries. Science fosters these skills while providing a framework for understanding the world around us. Every child deserves a great science education and I want to be a part of the effort to achieve that.
Why TTR
TTR is a great opportunity to get substantial experience while doing coursework. An entire school year spent in a classroom with a mentor is a great way to find your own teaching style while receiving support.
The Residency Experience
I've had a wonderful opportunity to work with students, build relationships, and see the profession of teaching up close. It has been a thrill to research, develop, and implement classroom activities that have ignited students' curiosity while developing their science knowledge and skills.
Mentoring
My mentor has modeled great teaching by demonstrating best practice teaching techniques and interactions with students. My mentor has helped me grow by drawing from her experience to provide useful feedback about my efforts.
Cohort Model
It is great to be part of a supportive group of people who are experiencing the same challenges and successes for the first time.
The Future
I'm greatly looking forward to becoming a part of a school community and getting to know students and colleagues.
TTR in Three
Motivating. Supportive. Real.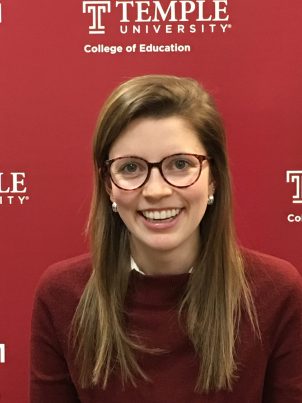 Louise T.
Mathematics
2018-19 Cohort
Teaching in Philly
I always considered becoming a teacher, but until a few years ago, I was undecided. I graduated from the University of Delaware with a degree in Mathematics and Public Policy. After graduating, I went on to teach adult women who were working towards getting their GED. These women questioned, challenged, and pushed me, which ultimately made me a better teacher. They were mothers, grandmothers, and wives with very busy lives outside of school. I was a new teacher who made mistakes, but still they showed up to learn. They taught me the value of education. Following this, I was a substitute teacher, where I recognized my desire to have my own classroom. I loved helping students learn and have "lightbulb moments." Even when I taught geography or poetry, neither of which I am an expert in, I enjoyed having an engaging lesson with students. I knew after this experience that I needed to become a certified teacher. I choose to teach in Philadelphia specifically because it is home. I want to pass my passion for math and education onto my students.
Why TTR
As I grew up just outside of Philadelphia, after some time away from the area, I wanted to come back to teach math in an elementary or middle school. I really value community, so having a cohort was appealing. Having a mentor to work with over a whole school year, as opposed to a semester, I knew would be beneficial. Financial support was also a part of my decision. TTR is the perfect fit for me and I am grateful for this opportunity.
The Residency Experience
The strongest part of my experience has been working at my school four days a week since August. It has been beneficial to be a part of different aspects of the school throughout the year. This includes classroom set up, parent-teacher conferences, back to school night, team meetings, developing relationships with students, building expectations in the classroom, and designing units and lesson plans. All of these experiences with my mentor have allowed me to see the big picture and be better prepared for my career as a teacher.
Mentoring
My mentor has many creative ideas and is very supportive. She has a lot of experience with middle school students. We regularly discuss and plan engaging and interesting lessons. She is also open to my ideas and encourages me to try different activities in the classroom. We are able to talk through both my achievements and challenges.
Cohort Model
The cohort is one of the many benefits of the program. It is a diverse community of learners and future educators. We are able to be resources for each other, support each other, and have a shared experience. We communicate regularly and see each other both in our host schools and in classes at Temple twice a week.
The Future
I am looking for a strong grade team and supportive setting similar to the one I am currently in. I look forward to finding a math team that teaches for understanding and collaborates to ensure consistency within the school. I am excited to take experiences and knowledge from this year and apply it to my own classroom.
TTR in Three
Challenge. Support. Grow.
Vernon T.
Science
2018-19 Cohort
Teaching in Philly
Both of my parents are Biologists, so I developed a love and appreciation for science at a young age. My understanding and passion for the subject grew during my time at Temple as an undergraduate. During which, I interned at Philadelphia Zoo and an animal sanctuary in Florida and learned that I enjoyed the diverse challenge that teaching provided. Combining these two things has provided me with a challenging and rewarding life that revolves around my favorite topic. I chose Philadelphia because it is my home and I find the idea of helping this community to be especially rewarding.
Why TTR
When I chose TTR, I had recently graduated from Temple University with a B.S. in Environmental Science. I am comfortable in the area and I know the faculty to be trustworthy and committed to the education of their students. Where better to learn to teach than from a school that has already taught me so much? The program itself was accelerated, offered a full year of teaching experience, and 100% of people who finished the program were placed in a Philadelphia school the next school year.
The Residency Experience
Teaching at Overbrook Educational Center has taught me so much about what it means to be a teacher. My mentor provides continuous support and advice in order to help me learn what kind of teacher I am. The students have taught me to expect the unexpected and I cannot imagine entering this field without the support that I have received from my mentor, my coach, my peers, and the TTR faculty.
Mentoring
My mentor has been teaching for over 20 years in the School District of Philadelphia. He has provided me with useful and effective advice on how to manage a classroom and create positive relationships with my students. My mentor has pushed me to take more responsibility in the classroom while giving me the proper amount of time and experience in order to feel comfortable in my new role.
Cohort Model
My cohort is filled with people who are motivated and excited to teach. Initially we all were strangers with the same end goal, but our shared experiences have pushed us together and we are all forming valuable friendships and professional relationships that will help us later in our careers.
The Future
I am excited to have the opportunity to construct and create a new learning/teaching environment based on everything that I have learned in my student teaching and my coursework. I hope to find a job where I have a team of teachers working together to help create the optimal environment/experience for all of our students.
TTR in Three
Exciting. Challenging. Rewarding.