Jacob A.
Science
2017-18 Cohort
Teaching in Philly
I've always had an interest in science, and was previously working in science education outside of schools (think zoos, museums, and nature centers). I was moving back to Philadelphia and wanted to find a stable job in science education, and teaching within the schools here seemed like the best career option. I enjoy the energy and knowledge of working with students in the middle and elementary grades.
Why TTR
TTR stood out to me because it offered a full year being mentored in the classroom, tuition coverage, and condensed graduate classes.
The Residency Experience
The strongest part of my experience this year has been the classroom interactions with my mentor and students. Being part of a residency means I get to build relationships and learn in a real classroom setting.
Mentoring
What I like best about working with my mentor is the guided freedom that she has given me in the classroom. She's very good at making sure I reflect back on what I did, why I did it, if it worked, and what I could improve on, all in the context of where we are ultimately going, content-wise.
Cohort Model
The cohort is great because they provide me opportunities and colleagues to reflect on classroom experiences, and also people to bounce ideas off. The comic relief provides a good balance, as well.
The Future
I'm most excited about finding a job near where I live in the city and at a school where I can work within a supportive teacher network.
TTR in Three
Busy. Engaging. Fulfilling.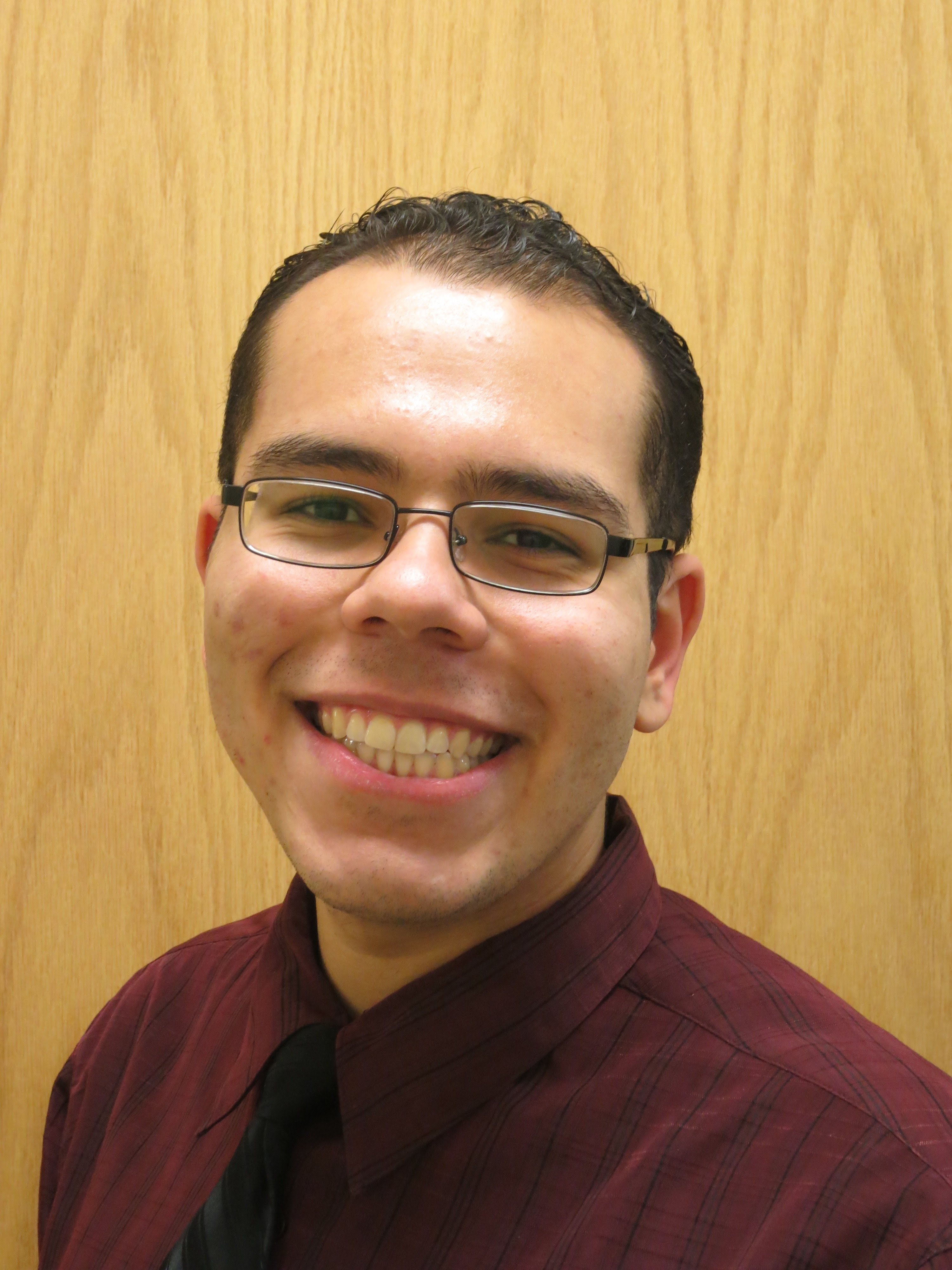 Vlad C.
Mathematics
2017-18 Cohort
Teaching in Philly
Having grown up in Philadelphia, becoming a math or science teacher is an opportunity to give back to the community.
Why TTR
TTR appeared to be an excellent program to combine my previous college experience and my Computer Science degree, and get teaching experience while obtaining a Master's Degree all in one year.
The Residency Experience
The student teaching experience helps to scaffold (break down into easier to manage parts) the teaching process, so that I can ease myself into becoming a full-fledged teacher.
Mentoring
My mentor always seems to know what I'm thinking. She has so much experience, so she can predict the different ideas I have about teaching. We have a lot of freedom to try out new teaching styles like rotations, team teaching, using review games, and making things more explorative instead of lecturing.
Cohort Model
It feels like we're a family. We share information with each other, and we hang out after class when we have time. It's pretty good to have people to talk to who are in the same situation. We're all in the intense program, so we know what each other is going through, and have people to talk about the experience. When any one of us is confused about paperwork or upcoming TTR dates and events, we are there for each other to explain it in our Google Hangouts.
The Future
I am looking forward to visiting different schools and teachers, and discovering new ideas on how to teach better.
TTR in Three
Intense. Valuable. Growth.
Laura C.
Mathematics
2017-18 Cohort
Teaching in Philly
I have always had a deep desire to teach mathematics. In high school, my trigonometry teacher pushed me through my fixed mindset of hating math and thinking I would always be terrible with the subject. Fortunately, he encouraged me, pushed me toward deep content understanding, and assured me that experiencing these struggles would only help me to develop understanding with my future students. After the Army relocated my family to the Philadelphia area, I fell in love with the history and vibrancy of the city, quickly feeling a connection to it. Although I took a slight detour during my service in the Army, I was excited to be able to continue serving my community through teaching. What better place to begin this new career than in the city where educators have paved the way for freedom of thought and expression since the inception of our country.
Why TTR
In all honesty, I initially gravitated toward TTR because of its accelerated timeline. After having completed my Bachelors degree nearly ten years prior, I was looking for a masters degree that would allow me to complete it as quickly as possible. Upon further research into several programs in the city, I chose TTR because of the immense amount of support that the program provides to its residents. I enjoyed the idea of getting an entire year of classroom exposure and mentorship before being on my own, and the TTR staff have supported my peers and me through every step of the process.
The Residency Experience
The best part of my TTR experience has been working with my mentor teacher and the rest of the staff at AMY Northwest. I am so fortunate to have been placed with an experienced teacher who is a master in his content, but, more importantly, is well respected by all of his students and colleagues. In addition, the staff at AMY Northwest welcomed me onto the team as one of their own, and I can confidently say that I have been positively affected by their guidance and friendship.
Mentoring
From my first day in the classroom, my mentor treated me as an equal and gave me the freedom to develop my own teaching skills while still guiding me to perfect my practices and learn new strategies. I learn something new every day in my mentor's classroom, whether it be in the art of teaching, developing good relationships with students, or creating effective working relationships with colleagues.
Cohort Model
Being part of a cohort has been very beneficial to my learning process. As we complete all of our classes and residency experience together, you have a "built-in" network of support to help get you through any road bumps or challenges. Our seminar is my favorite class, as it is fun to bounce stories and ideas off of each other. I look forward to having a group of great people to call and reach out to as we make our ways through our first years as newbie teachers.
The Future
I'm very anxious to know exactly where I will be teaching; that is the planner in me. I look forward to finding out what grade level I will be teaching so that I can prepare myself and study the content in order to present fresh and exciting lessons to my future students. The spring semester will be over before I know it, and I look forward to planning out my first year over the summer.
TTR in Three
Invigorating, Rewarding, and Fun!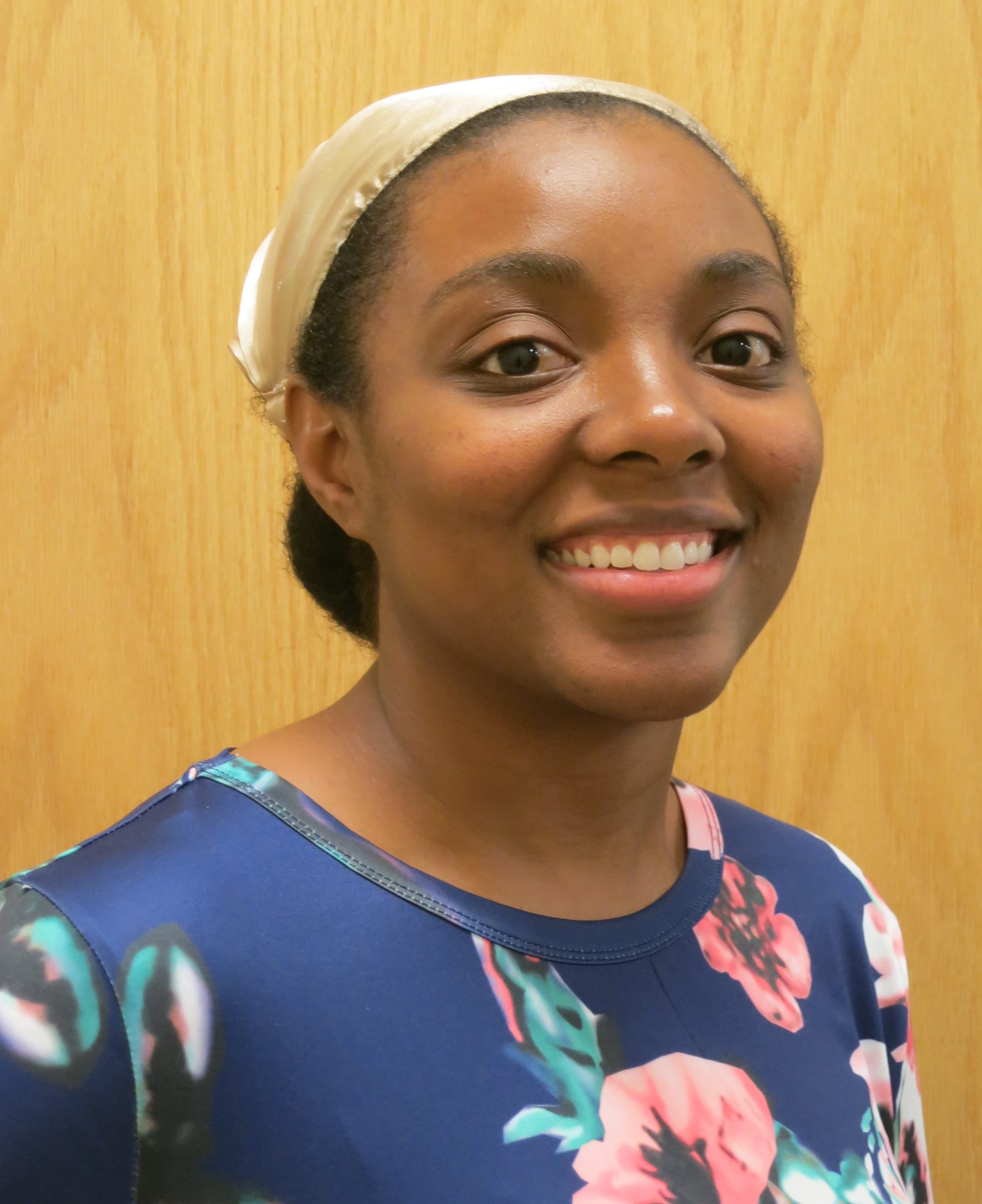 Karinn G.
Science
2017-18 Cohort
Teaching in Philly
I have always enjoyed science – I was a biology major in undergrad – and Philadelphia is my hometown so this decision is a combination of the best of both worlds. What better way to give back?
Why TTR
I chose TTR because this residency was tailored specifically for me. The support from other cohort members and my mentor teacher have helped me push through the program so far successfully. I can honestly say that I have applied the curriculum I have learned at Temple's College of Education in my residency at my host school and at other field experiences.
The Residency Experience
The strongest part of my experience this year has been the relationships that I have built with the students. Building up their trust and assuring them that I am here for them has made everything worthwhile. In a traditional student teaching experience you are not with the students from the beginning of the school year nor are you with them as long. I have been a part of their daily student life since day one and the students know that they have me as their teacher too.
Mentoring
The best thing about working with my mentor teacher is the wealth of experience she brings to my residency. She has worked with student teachers in the past and past TTR cohort members and is a 16 year veteran teacher my host school. Knowing that there is someone that I can always run an idea by or discuss planning and all aspects of teaching from content I am not sure of to management is very valuable.
Cohort Model
Being a member of a cohort is like having 12 sets of eyes to look at the same thing at the same time. If I don't catch on to something in a course or need advice about something in my residency, chances are a fellow cohort member can fill me in. Temple is a big school and Philadelphia is a major city, but the cohort experience scales it down so that it's easier to bite in to.
The Future
I look forward to the students I will meet and professional connections I will make in the many years that I plan to teach. I know that this is only the beginning, I don't know where this experience will lead me but this is just the start. I also look forward to building on the network that has already been established, with my cohort members.
TTR in Three
Memorable. Fast-paced. Rewarding.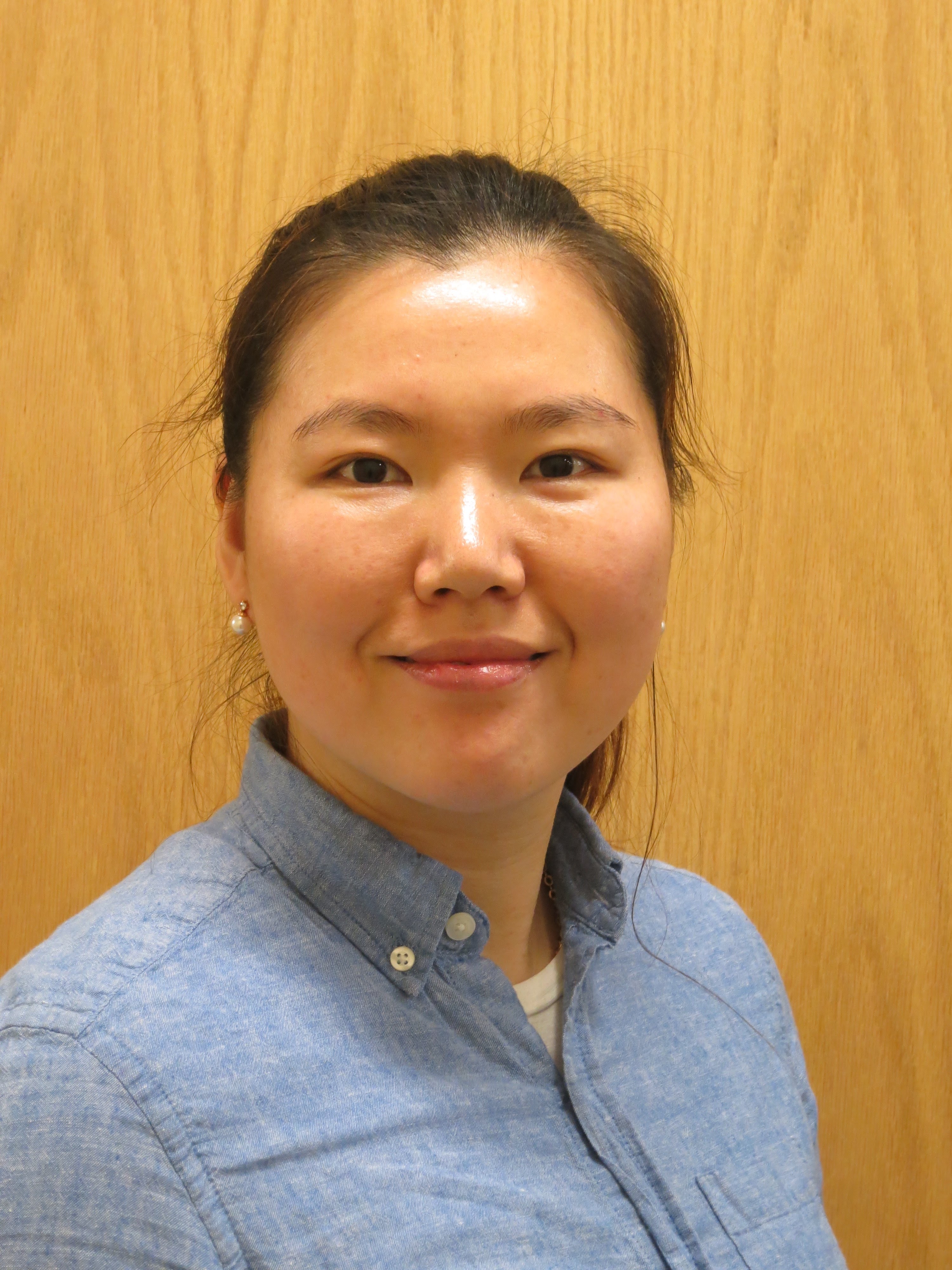 Ara J.
Mathematics
2017-18 Cohort
Teaching in Philly
Although I was an elementary school teacher for four years in my home country of South Korea, I hadn't thought about focusing only on teaching math. However, ever since I started teaching as a math Supplemental Instructor and Math tutor at Community College, I found that there are some issues in math education that need to be improved. I want to help Philadelphia's students be confident with math.
Why TTR
TTR was the best way to become a math teacher quickly. It was also an opportunity for me to both remain financially responsible and pursue my master's degree at the same time. I knew I could get lots of support from teachers/school, and learn a lot in an actual school setting by participating in a teaching residency.
The Residency Experience
Being a Resident means being busy, but I get a lot of support from my mentor teacher and the other members of my cohort. I couldn't make it so far without my cohort and mentor's help. I've learned so many things, such as classroom management, the grading system, following standards, understanding students etc.
Mentoring
My mentor always encourages me to take over in her classroom and shares her teaching strategies and tips with me. She always asks if I am comfortable with something before I do it, which is really helpful/thoughtful. Whenever I need help, I can ask and rely upon my mentor because she is always there for me. I can ask her anything I want to know, and she always has suggestions and ideas to share about teaching/students.
Cohort Model
Without my cohort, I would not have made it so far. My cohort members are so awesome, we are always supporting/ helping each other. It feels like I do not need to worry about anything because I have my cohort behind me.
The Future
I cannot wait to get to know my future students and the teachers I will meet!
TTR in Three
Teaching without my mentor was hard at the beginning but my mentor
Teacher showed/shared so many things with me every day as a
Real situation, so I can be prepared to be teach! I ♥ her so much!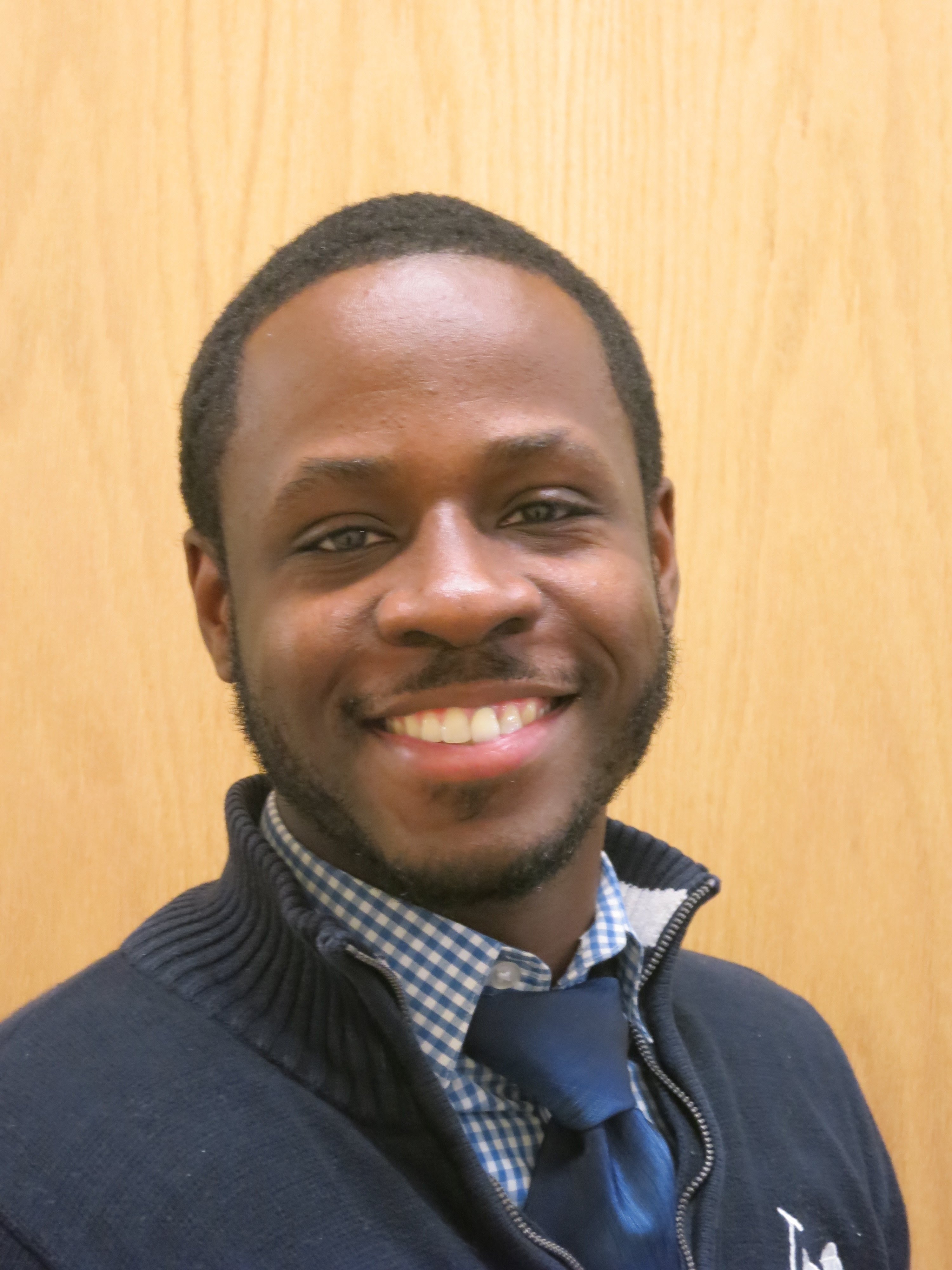 Anderson L.
Science
2017-18 Cohort
Teaching in Philly
I chose to become a science teacher in Philadelphia because of a recent interest and passion in science that was kindled during the tail end of my college years. The more I would read popular science books, the more I became interested in learning and understanding science. I don't remember having a science teacher who stimulated an interest in science throughout my K-12 years. The absence of this teacher has inspired me to be that passionate science teacher that I wish I had growing up. Furthermore, I wanted to give back to Philadelphia's youth and provide them with an opportunity to interact and learn from a black teacher. Statistics show that having a black teacher during middle grades increases the likelihood of high school graduation for low income black boys. TTR provides me with the opportunity to give back to Philadelphia's youth.
Why TTR
I chose TTR because the program provides an accelerated opportunity to get into the classroom and teach for those without teaching experience. The program offers a robust yet relatively short time-frame to gain teaching experience, a Masters in Education, and a teaching certificate. Most teaching programs only expose their students to a semester of student teaching, while TTR provides a full year of student teaching.
The Residency Experience
The strongest part of my experience so far has been the opportunity to teach not only in my primary classroom, but also to teach/observe in a total of eight classrooms within the past year. This has given me an opportunity to meet and work with students of different age groups and observe different methods of delivering instruction.
Mentoring
My mentor is great. She has created a learning environment for not only her students but for me. She gives me the space I need to make mistakes, but she is always there to provide constructive criticism which furthers my growth and development.
Cohort Model
My cohort has been very supportive and willing to providing assistance at the drop of a hat. It's great having other people who are going through similar circumstances as myself and are able to provide assistance when needed.
The Future
I'm most excited about the opportunity to teach science and get kids interested in learning about the natural world around them. I'm also looking forward to meeting other teachers and administrators who are passionate about supporting their students and providing amazing learning opportunities.
TTR in Three
Intense. Challenging. Amazing.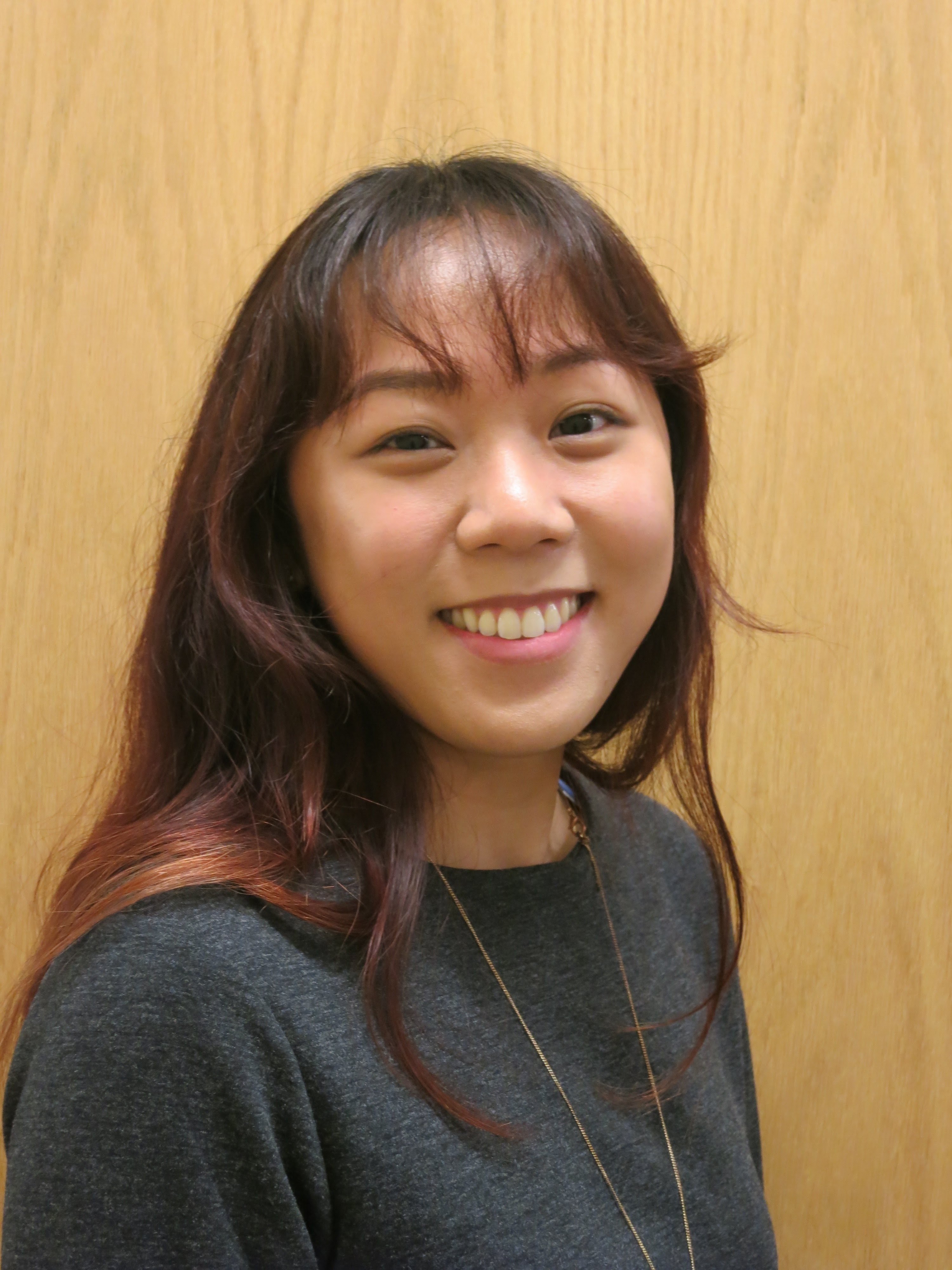 Amanda L.
Science
2017-18 Cohort
Teaching in Philly
I fell for Philadelphia's charm while I was in undergrad. I liked the energy of the city and its people. Students here need support and opportunities to develop and flourish in our society where jobs are more math and science based as ever. I want to be their middle grade teacher that can foster their learning for the sciences to be successful in the future.
Why TTR
I was made aware of TTR through a postcard sent in the mail. It had the dates and times for a webinar session. At that time, I was already interested and thinking about going into teaching. The webinar was very informative and next thing I knew I sent my transcript in for review to begin the process into the program. I felt since I completed my undergraduate at Temple University, in Kinesiology, the transition into graduate school would be easier. Furthermore, I liked how the program was condensed into one year and the immersive classroom experiences we would receive.
The Residency Experience
The strongest part of this experience so far is the interactions we receive in the classroom. Being able to interact with the students and be involved in the school atmosphere is very beneficial to prepare us to handle our own classrooms.
Mentoring
What's great about my mentor is the experience and the constructive feedback she provides me in the classroom. We bounce ideas and plans off of each other very well. I think it is great she allows me to bring up certain activities first and then adds her suggestions. She is such a valuable and important resource for me to help me succeed and I am always, always learning new things through her!
Cohort Model
Being part cohort really adds to the experience in the TTR program. Everyone is going through the same experiences, I love how supportive we are of each other! It's also very nice to bounce ideas and share teaching strategies and/or ideas we may come across.
The Future
When I reach the end of the program, get hired obviously! Additionally, I'm excited to be meeting staff from the schools I am interested in. I think it's great we are given an opportunity to observe different schools to aid in our decision making processes during the semester. I hope to enter a school environment that gives great support to new teachers and fosters a positive learning environment for their students. I'm excited to take over my own classroom next fall and cultivate new scientists!
TTR in Three
Immersive. Meaningful. Advantageous.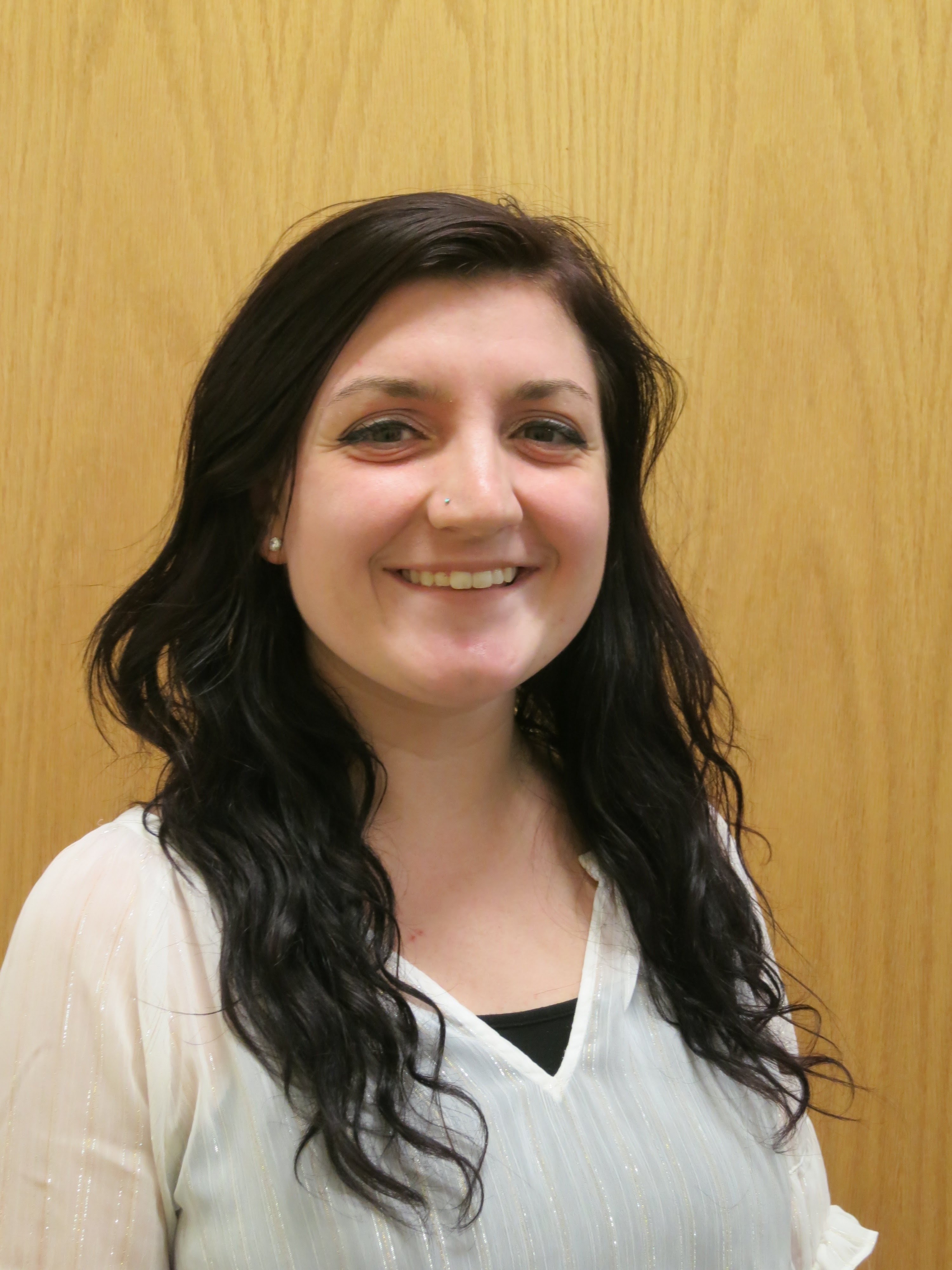 Kerry L.
Mathematics
2017-18 Cohort
Teaching in Philly
I have always had an interest in math, as well as education. Attending Temple for my undergraduate degree was a learning experience both inside and outside of school. I was exposed to a completely different and dynamic urban environment that was different from my suburban education experience in almost every aspect. I see that there is a lot of room for growth as well as ample opportunities to impact the lives of young students who will eventually become professionals and leaders for our communities.
Why TTR
I was attracted to the one year program, the fact that I could stay in Philadelphia, and that I would have a longer and smoother transition into the profession.
The Residency Experience
Being able to experience daily life in real schools has given me a chance to build strong relationships with students, and the time to practice treating each student as their own person with their own interests and abilities. A mutual respect between my students and myself has developed, and that allows for greater classroom participation and better communication.
Mentoring
One thing I really appreciate about working with my mentor is that, in addition to her experiences as a teacher, her personal experiences with education were quite different from mine. She has helped me grow as an educator by emphasizing the importance of consistency and strong classroom management skills, which are things I struggled with when I first entered the program.
Cohort Model
The cohort has been so supportive and helpful to each other, and makes our stressful experiences less overwhelming knowing we are all in this together.
The Future
I am looking forward to finding a school with a strong sense of community and support that can guide me through the beginning and formative years of my teaching career.
TTR in Three
Rewarding. Challenging. Eye-opening.
Yvonne N.
Science
2017-18 Cohort
Teaching in Philly
Becoming a teacher in Philadelphia means having the grand opportunity to teach a diverse population. I wanted to bring my experiences into this city and connect with the people. As science is my favorite subject, I saw the TTR program being the opportunity that would give me the satisfaction in connecting my passion to the cultural diversity in Philly.
Why TTR
TTR offers a unique one-year master's program which includes support from a mentor, professors, TTR staff, and a cohort. Besides the challenging curriculum, TTR provides the opportunity for residents to gain the experience needed to improve education in Philly by placing them in the classroom first-hand. The cohort aspect of the program is also very valuable in that we work together, share stories, and consult about the issues we face in teaching.
The Residency Experience
The strongest part of my experience so far was being able to see ideas come to life and watching the students grow from knowing only the basics of a topic to fully understanding what was being taught as they build upon their prior knowledge. During a science unit, the team and I were able to obtain forty 2-liter bottles for an ecosystem project that involved live fish, crickets, and other biotic and abiotic factors. Being able to see the students construct their miniature ecosystem by working together successfully concluded the unit and also gave them the opportunity to apply what they learned to something more hands-on. With the help of my mentor, we are forever grateful to the parents who brought in these empty bottles to help make this a strong experience.
Mentoring
The best thing about working with my mentor is that she gives constant feedback. She gives me the type of feedback that allows me to find what's most comfortable for me when I'm teaching. She has influenced me to be mindful of the million things that happen in a classroom and I've learned, and am still learning, what should or shouldn't be prioritized first.
Cohort Model
This is going to sound poetic, but I'd say we're like a box of chocolates. You never know what you're going to get because we're all very different, we're all unique, we're culturally diverse, and in a sense, we balance one another out. If you sit with us in class, you can tell we are all so very different, but we have one similar goal: to prepare the students the best we can to be the best they can be for the future.
The Future
I'm most excited to share my experiences with the TTR program during interviews and knowing that I'll have the confidence to tell potential employers that the program has helped me become a stronger and a more independent middle grades teacher. I'm hoping through sharing those experiences out loud, they'll be able to feel the passion I have to be teaching in Philly.
TTR in Three
Challenging. Rigorous. Supportive.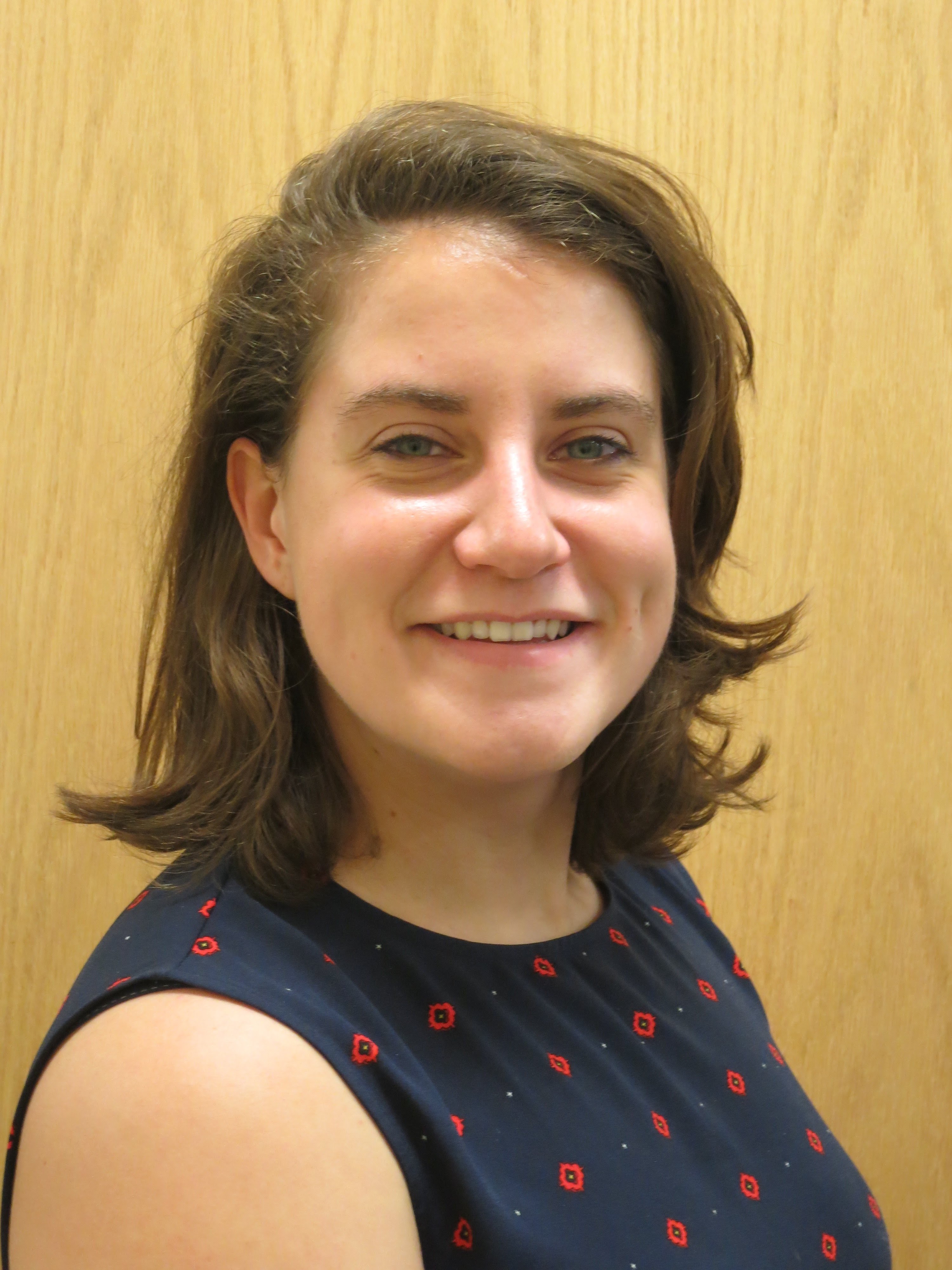 Helen (Holly) N.
Science, Mathematics, Language Arts
2017-18 Cohort
Teaching in Philly
I moved to Philadelphia in 2010 to study at Drexel University for my bachelors. It wasn't hard to call Philly my home – working with community groups as a student here helped me realize how much I enjoy civil service. After college, I started working in an office job, but it just didn't suit me. Not too much later, I started substitute teaching and found my calling.
Why TTR
I chose TTR because I want to start teaching as soon as possible. I learn best through experiences and teaching at Blaine Elementary every day gave me that hands-on practice.
The Residency Experience
The best part of being in schools on an almost daily basis has been building relationships with the students I work with. They truly are my motivation for wanting to become proficient in teaching.
Mentoring
My mentor has been teaching in a Philadelphia neighborhood school for ten years and has provided me with a lot of specific models and strategies for teaching in our community. She is supportive and organized and helps me set professional goals for myself.
Cohort Model
Being part of a cohort is incredibly supportive. Most of us are in the middle of a career change and know a lot about our specific fields. Because we are learning together, I never feel bad going to them for help or advice.
The Future
I am looking forward to finding a school with a good support system for new teachers that will help me continue to grow into the teacher I want to become. I want to teach at a school with strong and supportive community.
TTR in Three
Instructional. Poignant. Indispensable.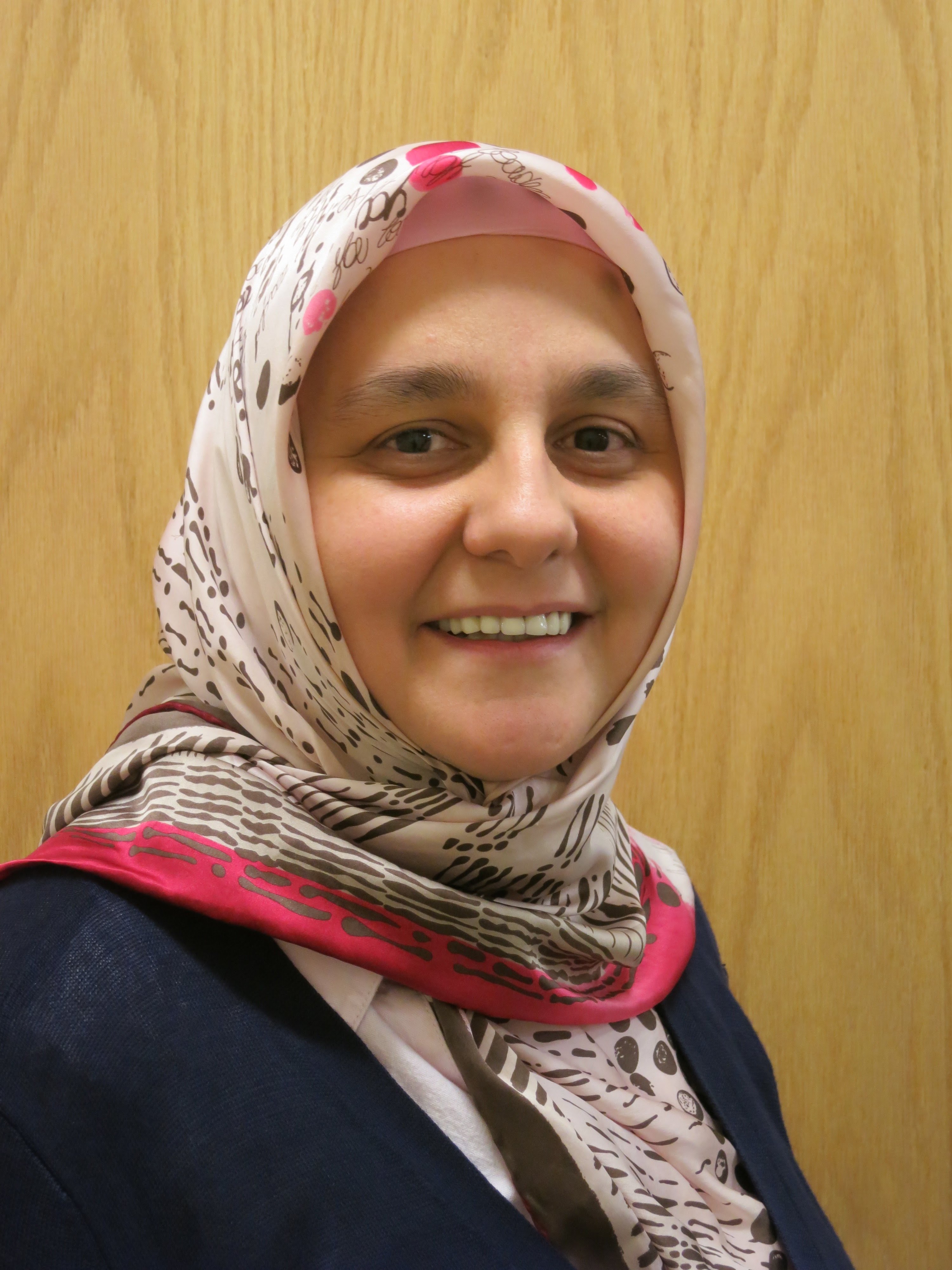 Rabia O.
Mathematics
2017-18 Cohort
Teaching in Philly
I love math and have always loved teaching math. I love teaching in Philadelphia because of the challenge and diversity of students from all across the world. I love teaching in challenging teaching and learning environments because challenge will help me expand my horizon in teaching and reflect on my teaching skills to continuously improve to assist students to reach their fullest potential.
Why TTR
TTR provides an amazing network of support. You have people who help from beginning of the program to the end, everything is organized for you. TTR helps you gain experience with a mentor teacher for a whole year.
The Residency Experience
One of the best experiences was having an opportunity to teach students in small groups before having to take over the whole class. It gave me a chance to learn from my students, as well as observe their growth a little more closely. Teaching small group of students taught me how to apply instructional strategies that I learned in my courses.
Mentoring
It is very beneficial to have someone in the class who can provide constructive feedback and immediate help. It is like you have 24/7 helpline. My mentor completely changed my view in innate abilities of students. She always has high expectations of the students regardless of their backgrounds and builds a strong learning culture in the class. She was supportive all the time, especially during the lesson planning part. My mentor always encourages me to take risks and try new strategies. The best part is that when things do not go as intended, she is there to help.
Cohort Model
You are never alone. This is an intense program and you have other cohort members who are going through what you are going through. As one cohort member said, "we are in this together!"
The Future
I am very excited about having my own classroom and am very motivated to teach math. I want to create a strong learning environment where my students can take risks and strive for their best.
TTR in Three
Collaborative. Empowering. Supportive.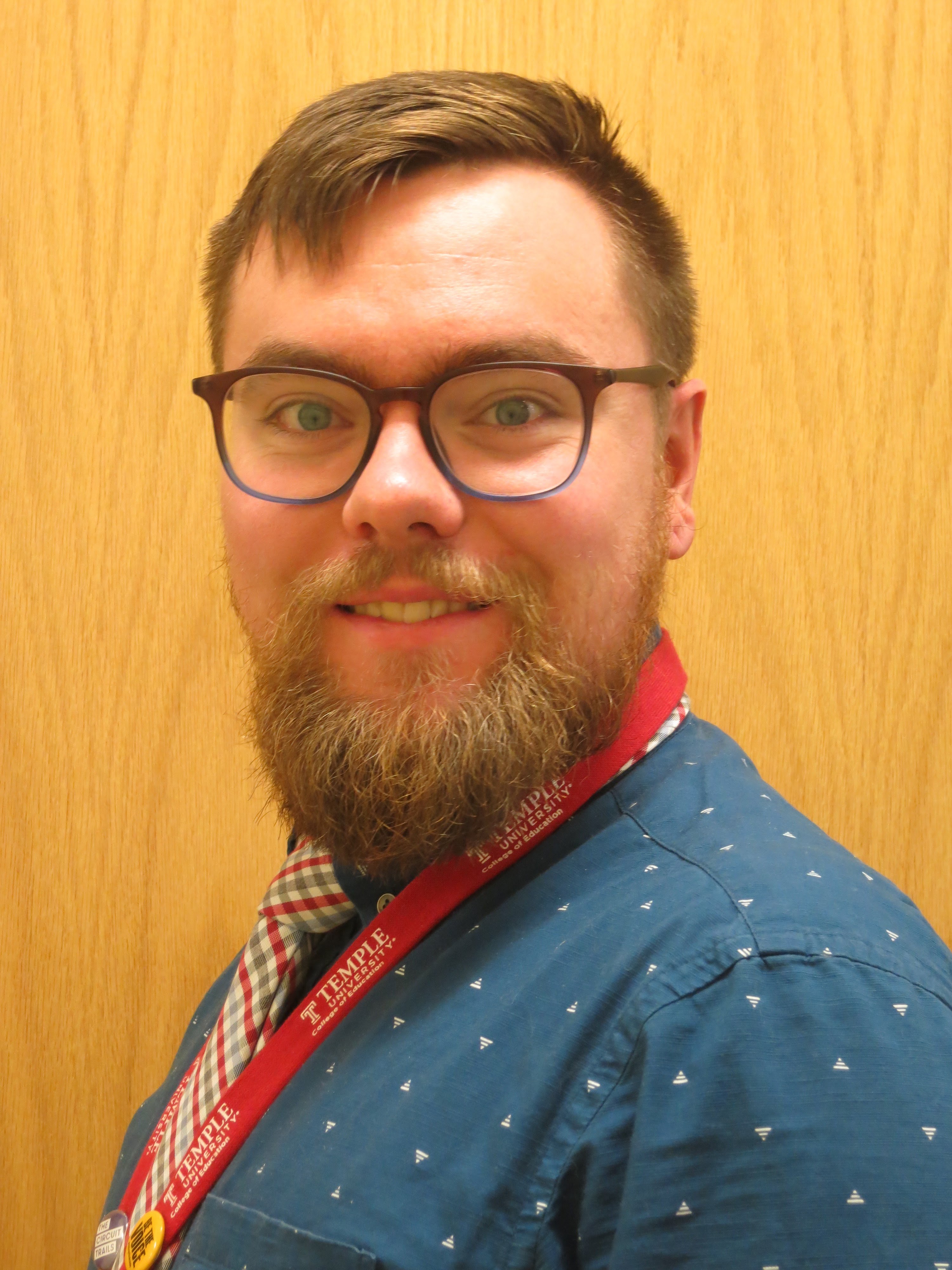 TJ S.
Mathematics and Science
2017-18 Cohort
Teaching in Philly
I want to help make a positive impact in my community. I had been working as a mechanical engineer, and felt a deep desire to use my skill set in a meaningful way. I had previously worked with Philadelphia students in various engineering projects and found the experience to be very fulfilling. I love seeing students grow and learn.
Why TTR
I chose TTR for many reasons. Although I had some experience in education, I did not think a traditional program would prepare me properly. The full immersion of a residency was very appealing because it pairs residents with a highly skilled teacher to learn from for a full year. When I first began entertaining the idea of a career change into teaching, I thought it would be impossible because I could not take two years out of my life to get my certification. The one year program was a huge incentive. The stipend and tuition awards are nice as well. Especially as a Temple alum, this program stood out as the best choice for me.
The Residency Experience
The best part of being a TTR Resident is my relationship with my mentor. Having a meaningful relationship with an excellent teacher to learn from has provided better preparation to become a teacher than any class or book.
Mentoring
My mentor is the most valuable asset I have ever had in my entire professional life. We work together to develop lessons, and use one another as a sounding board for ideas. The synthesis of our ideas enriches not only my experience, but that of our students as well. He has excellent classroom management skills, which is something I am trying to develop. Everyday I pick up a new trick or tip from him.
Cohort Model
Being part of a tight knit cohort is really helpful in such a demanding program. We help each other on assignments and are there for one another as emotional support. It is great having a group of people going through the same program at the same time so that there is always a sympathetic ear.
The Future
I am excited to get to see how more schools operate. I love my host school, but every school I have been in thus far has varied a bit. I like seeing the behind-the-scenes differences.
TTR in Three
Transformative. Inspirational. Practical.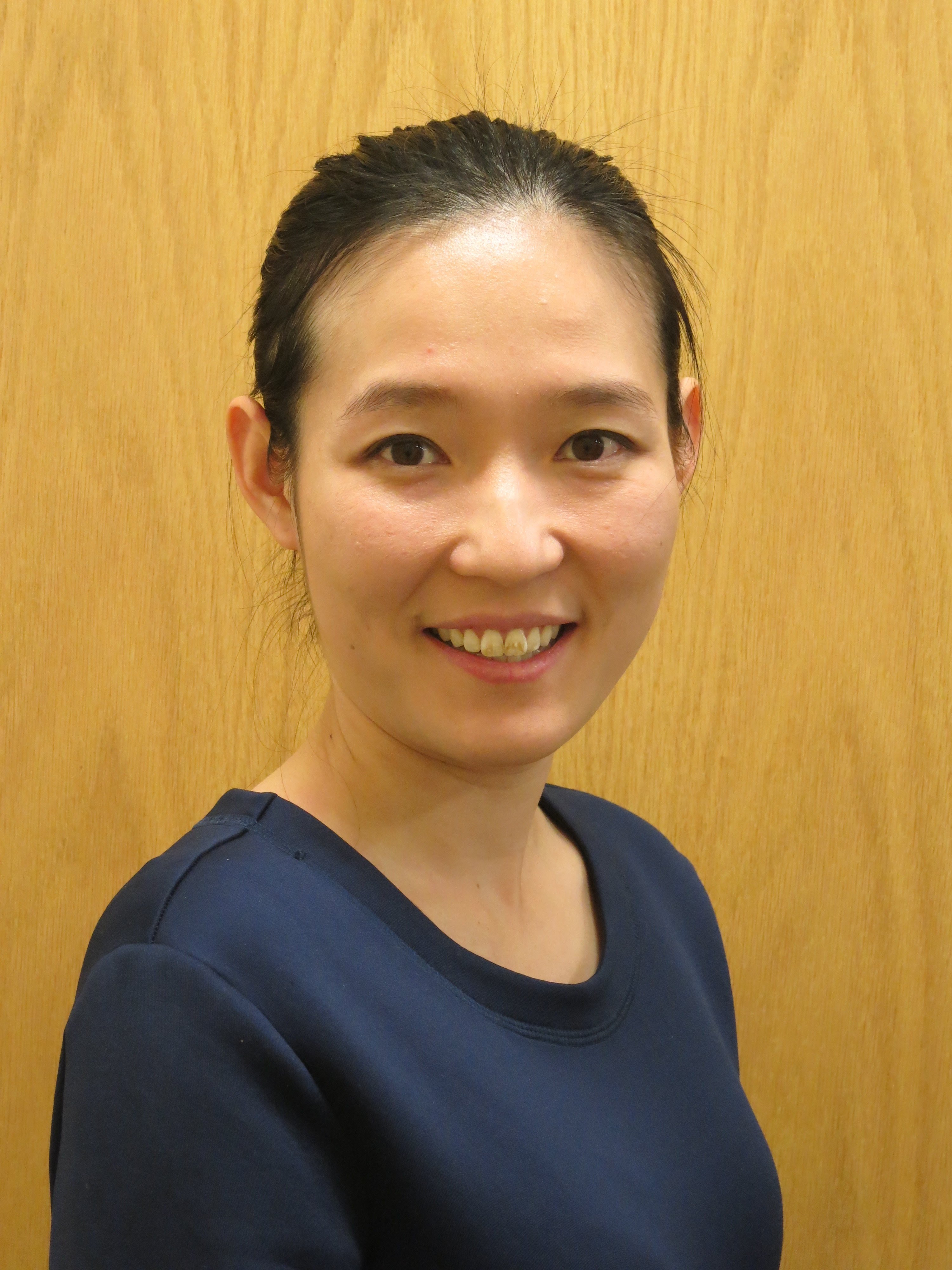 QianZ.
Mathematics
2017-18 Cohort
Teaching in Philly
I like math and have a strong math background. I want to help kids to explore math and become interested in it.
Why TTR
This program provides us the opportunity to work in a school for one full year. I have received strong support from University coaches, mentor teachers, and my peers.
The Residency Experience
Working in a real classroom on an almost daily basis, has helped me to be more confident about speaking in front of the class and acquire some class management skills. I have learned how to motivate students to learn, such as how to plan group activities that encourage students to think and reflect.
Mentoring
There are always challenges in real classrooms that I have never thought about, and there are situations that I do not know how to deal with. My mentor can always help me out in those situations and explain me how to solve similar problems when I am on my own.
Cohort Model
Having a cohort to work with is very helpful. We share our experience, give suggestions, and support each other.
The Future
I am looking forward to working in a supportive environment to get more experience in teaching. Also, I hope that I can work with colleagues to improve my classroom management skill and make math classes more interesting and easy to understand.
TTR in Three
Worthwhile. Informative. Supportive.