Eta Kappa Nu 1967     Tau Beta Pi 1967     Phi Kappa Phi 1968     Sigma Xi 19

83
Senior Member, Institute of Electrical and Electronics Engineers 1983
Life Senior Member, Institute of Electrical and Electronics Engineers 2012
ASEE Zone I Outstanding Campus Representative 1996
ASEE Middle Atlantic Section Distinguished Teaching Award 2006
ASEE Life Member 2016



College of Engineering, Temple University, Outstanding Service Award 2012
College of Engineering, Temple University, Alumni Outstanding Faculty Award 2000
Temple University, Service Award 2012
Temple University, Faculty Senate Service Award 2020

IEEE ABET Program Evaluator Service Award 2012

American Radio Relay League, Atlantic Division Technical Achievement Award 2001
ASEE National Outstanding Teaching Award 2007
Citation: Recognized by the National Outstanding Teaching Award for his significant pedagogical innovations in undergraduate analog and digital communications, capstone senior design and high school outreach programs.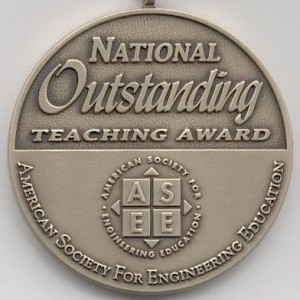 ASEE Electrical and Computer Engineering Division ECE Meritorious Service Award 2011
Citation: In recognition of academic leadership in advancing the Electrical and Computer Engineering profession through scholarship and national service.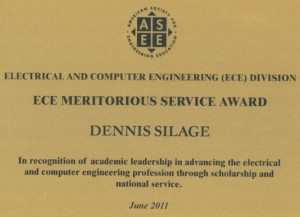 Christian R. and Mary F. Lindback Foundation Distinguished Teaching Award 2012
Citation: In recognition of outstanding service in stimulating and guiding the intellectual development of students.

IEEE Philadelphia Section Benjamin Franklin Key Award 2014
Citation: For outstanding Electrical Engineering design, innovation and problem solving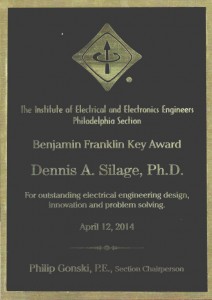 College of Engineering, Temple University, Inclusive Competitiveness in Engineering Faculty Award  2017. Citation: For active commitment to inclusion, advancement and diversity in engineering.