Each year, April is recognized as national Sexual Assault Awareness Month (SAAM). SAAM is an invitation for us to focus on how we can support people who have experienced sexual assault and harassment and create a world free of harm.
This year's theme – Building Safer Online Spaces – invites us all to consider how we can build a virtual culture of consent, respect, and community.
This year, SAAM will begin with an online prevention summit and continue throughout the month with live events, on-demand resources, and independent activities. Choose what works best for you and what will help you feel connected and cared for.
---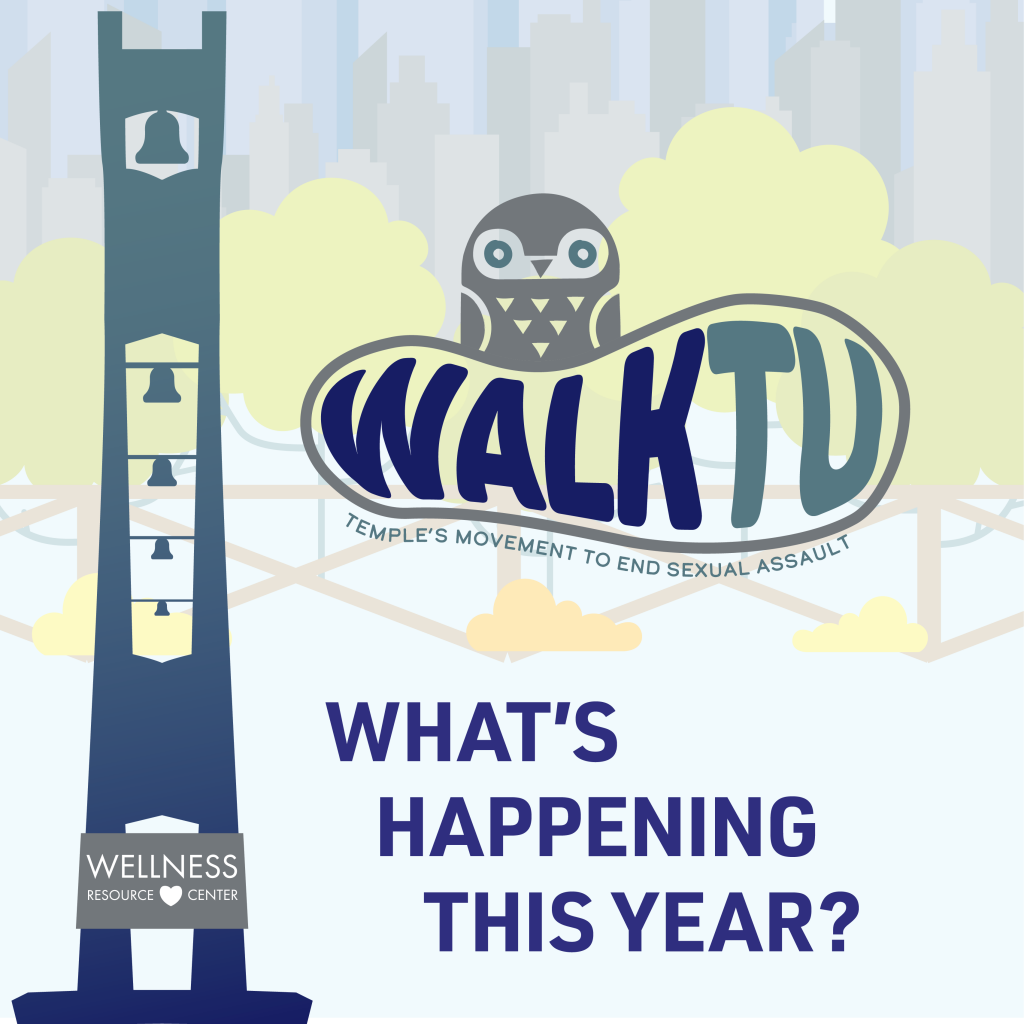 What about WalkTU this year?
Folks may recall in previous years there was a community event where members of the campus community moved around campus together as a representative of our collective efforts to address sexual assault. We want to be mindful of public health guidance regarding COVID-19 and invite folks to "join the MOVEment" in ways that bring them feelings of connection, such as:
Move around your neighborhood wearing teal (the color for sexual assault awareness and prevention) or a WalkTU shirt from previous years, if available.
If on campus, take the route we would typically take – starting at the Bell Tower to Broad Street, then a left on Cecil B. Moore, left on 12th street and then up Polett Walk back to the Bell Tower.
Set a goal to move the equivalent of one mile throughout the month of April.
Feel free to share your movement with us on social media – be sure to tag @BeWellTU @TempleTSG @ItsOnUsTU @TempleDiversity @TUActivities with pictures and insights!