Principal Investigator:
Daniel A. Jacobs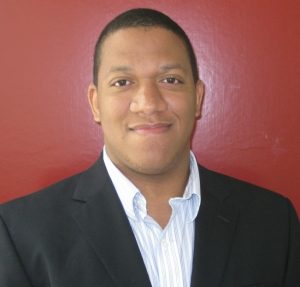 Dr. Daniel A. Jacobs is an Assistant Professor in the Department of Mechanical Engineering at Temple University. Dr. Jacobs completed his Ph.D. in the Mechanical Engineering department of Stanford University working with Dr. Kenneth Waldron in the Robotic Locomotion laboratory. Previously, he worked as a Postdoctoral Fellow in Bioengineering with Dr. Scott Delp at Stanford University in the Neuromuscular Biomechanics laboratory and as a Postdoctoral Fellow in Kinesiology with Dr. Daniel Ferris at the University of Michigan Human Neuromechanics laboratory. His research interests are the design and control of powered wearable robots and sensors for assisting mobility and rehabilitation.
PhD Students:
Santiago Canete:
Santiago was born in Madrid, Spain. He earned his BS in Mechanical Engineering from Temple University in 2017. He is especially interested in control systems and robotics. As an undergraduate, he was a member of the Division I tennis program at Temple University. In his free time, he enjoys reading, traveling, and playing sports.
Elizabeth Wilson:
Ellie is a third-year PhD student in the RISE lab. She graduated from the University of North Carolina at Chapel Hill in 2020 with a BS in Biomedical Engineering. Her research interests include rehabilitation engineering and neuromotor science. Outside of the lab, she enjoys searching for the best coffee in Philadelphia, playing pickup lacrosse, and collecting house plants.
M.S. Students:
Jacob Schiela:
Undergraduate Students:
James Calcagni:

Cynthia Lynn Zern:
Alumni:
Shriyash Bajaj (B.S. 2020) -> Industry
Ben Cozzolino (B.S. 2020) -> Industry
Nuo-Ivy Chen (B.S. 2020) -> M.S. Carnegie Mellon University
Owen Pearl (B.S. 2020) -> NSF GRFP -> PhD Carnegie Mellon University
Carly Smith (B.S. 2021) -> M.S. (TBD)