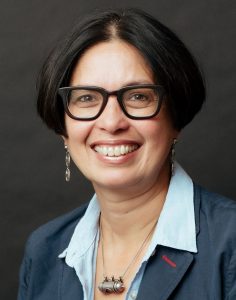 Priya Joshi is Professor of English at Temple University and affiliate faculty in the Global Studies Program. She is a scholar of narrative who publishes on the history and theory of the novel and Bollywood cinema. Joshi's interdisciplinary soul thrives in book history, the sociology of culture, and postcolonial modernities where she studies the social work of narratives from the nineteenth to twenty-first centuries. She received the Ph.D. with distinction in English and Comparative Literature from Columbia University.
Joshi is the author of In Another Country: Colonialism, Culture, and the English Novel in India (Columbia UP, 2002 and Oxford UP, 2003), which received the MLA's Prize for the Best First Book, the Sonia Rudikoff Prize for Best First Book in Victorian Studies, a Choice Outstanding Academic Title; Bollywood's India: A Public Fantasy (Columbia UP, 2015); and co-editor of The 1970s and its Legacies in India's Cinemas (Routledge 2014).
Professor Joshi is currently writing a book that rethinks the theory of the novel based on contemporary popular fictions produced outside the metropolis. Portions of her new research on the novel as a global commodity and on transnational genre fiction are available here.
Joshi serves on the advisory board of Modern Language Quarterly.  In 2014-15, she chaired the MLA's Executive Committee of the Division of Twentieth- and Twentieth-Century English Literature to which she was an elected member (2012-17). She has served on the Board of Directors of the Society for the History of Authorship, Reading and Publishing (2008-13).
Joshi regularly shares her research and teaching interests outside the classroom in recorded public conversations with figures such as the Nobel laureate, Amartya Sen; the Bollywood screenwriter, Javed Akhtar; and the novelist, Salman Rushdie.
Professor Joshi's research has been supported by extramural grants from the National Endowment for the Humanities, the American Association for Indian Studies, the Whiting Foundation, and humanities centers at Berkeley, Penn, and Temple.
Prior to joining Temple in 2005, Joshi was tenured Associate Professor of English at the University of California, Berkeley, where she taught since 1995.
Photo: Colleen Stepanian for Temple University