Beyond the Notes
Wednesday, October 19, 2022, 12:00 PM
Charles Library Event Space
Pianists: Dr. Charles Abramovic, Dominic D'Alessandro, Daniel Farah, Rachel Lee, and Sarah Lee
Light refreshments served. Boyer recital credit given.
All programs are free and open to all, and registration is encouraged.
---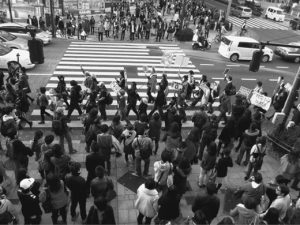 Literature, either written word or musical composition, may serve one or more of three purposes: art for art's sake, art teaching a purpose, or art with a commitment (Virgillo et. al 1999, 3). The latter may commit itself to social change, standing for a political cause, or protest. Protest in music can take many shapes–booming speakers through a city as a parade of demonstrators makes itself heard; a song on the radio addressing an act of oppression and expressing anti-war sentiments; or even music heard in a concert hall.
A common obstacle of protest music is censorship from publishers or the media, and the subsequent need to avoid association with protest and appear to remain "neutral." Under the guise of a "sonata," classical music with a commitment is further accessible for protest music as its statements are found between the lines–and spaces. Many of the works of the composers in this program are widely performed and studied in classical repertoire, so much so that their significance can be overlooked, or inadvertently censored. It is important for performers and scholars to emphasize and educate themselves and others about these statements made on manuscript, to be agents of change through art.
Presenting a program of seven works from as early as 1831, Charles Abramovic and his students will be performing compositions for solo piano inspired by protest or directed toward oppressive forces across the globe. Whether remembering the causes classical composers brought awareness to, or a continuing matter to bring attention to, performing these pieces not only informs listeners of these events, but invites them to a sonic experience to associate this information with, and remember, for example, the Hungarian Revolution of 1848 (Eckhardt 2001) when hearing solo piano music.
The upcoming program includes Etude in C minor, Op. 10, No. 12 by Frederic Chopin, inspired by the November uprising of the Polish-Russian War in 1831. Native to Poland, Chopin composed the etude as an outlet for the agony induced by Russian forces. This is followed by Funérailles by Franz Liszt. The Hungarian composer was renowned throughout Europe as a performer and composer, and was widely celebrated in his home nation. Always a patriot, Liszt dedicated Funérailles to the Hungarian Revolution of 1848. The last work from the European Union comes from Czech composer Leos Janáčeck, who dedicated Piano Sonata (1.X.1905) to the killing of František Pavlík by anti-Czech German forces in Austria.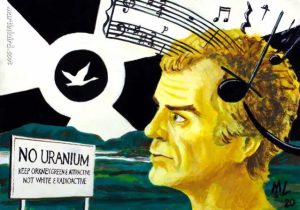 The program moves across the pond to Farewell to Stromness by Peter Maxwell Davies. The English composer attributed most of his works to the Orkney Islands off the coast of Scotland. This piece, written in 1980, comes from a collection Davies composed in a campaign to prevent uranium mining of the Islands. Next is the first movement of Frederic Rzewski's North American Ballads from 1979. "Dreadful Memories (After Aunt Molly Jackson)" is inspired by "Aunt Molly Jackson," the nickname of union activist and folk singer Mary Magdalene Garland Stewart Jackson Stamos, and the tragic Kentucky mine strikes of 1931 that resulted in the deaths of several children. Rzewski based this movement on the hymn "Dreadful Memories," by Jackson's half sister, Sarah Ogan Gunning, rooting the composition in Appalachian traditions. Moving south, Costa Rican composer Alejandro Cardona channels rebellion on manuscript in his recent work, Cantos de resistencia (Songs of Resistance) in 2021. The concert will close with Old Petitions by composer and theorist Curt Cacioppo, about the injustice for indigenous people of North America.
We hope you will join us on Wednesday, October 19 for an afternoon of art with commitment from Charles Abramovic and his students for our Beyond the Notes concert series.
For more information see:
Eckhardt, Maria, Rena Charnin Mueller, and Alan Walker. 2001. "Liszt, Franz." Grove Music Online. Accessed 6 Oct. 2022. https://www.oxfordmusiconline.com/grovemusic/view/10.1093/gmo/9781561592630.001.0001/omo-9781561592630-e-0000048265.
Kim, Sujin. 2009. "Understanding Rwzeski's North American Ballads: From the Composer to the Work." DMA doc., The Ohio State University.
Lin, Tony Chen. 2019. "Janáček's Piano Sonata "1. X. 1905"." Writings. Accessed October 5, 2022. https://www.tonychenlin.com/janaceks-piano-sonata-1-x-1905/#:~:text=On%20the%20day%20of%20the,right%20before%20the%20pianist's%20eyes.
Manabe, Noriko. 2015. The Revolution Will Not Be Televised: Protest Music After Fukushima. New York: Oxford University Press.
Pen, Ron. "Gunning, Sarah Ogan." Grove Music Online. 1 Jul. 2014; Accessed 10 Oct. 2022. https://www.oxfordmusiconline.com/grovemusic/view/10.1093/gmo/9781561592630.001.0001/omo-9781561592630-e-1002262389.
Safran, Benjamin. 2019. "Sounding Strategy: Composers' Uses of Social Justice and Political Themes in Contemporary Classical Concert Music." PhD diss., Temple University.
Samson, Jim. 2001. "Chopin, Fryderyk Franciszek." Grove Music Online. Accessed 6 Oct. 2022. https://www.oxfordmusiconline.com/grovemusic/view/10.1093/gmo/9781561592630.001.0001/omo-9781561592630-e-0000051099.
Virgillo, Carmello, L. Teresa Valdivieso, and Edward H. Friedman. 1999. "Aproximaciones: al estudio de la literatura hispánica." New York: McGraw-Hill.
Warnaby, John, and Nicholas Jones. 2001. "Davies, Peter Maxwell." Accessed 6 Oct. 2022. https://www.oxfordmusiconline.com/grovemusic/view/10.1093/gmo/9781561592630.001.0001/omo-9781561592630-e-0000007299.
---
Kaitlyn Canneto is a first-year masters student in Music History at Boyer College of Music and Dance. She recently received her B.A. in Music (saxophone concentration, minors in Spanish and Political Science) from The College of New Jersey in May 2022. Her research interests include Latin American contemporary studies, gender and sexuality, jazz, and popular music.