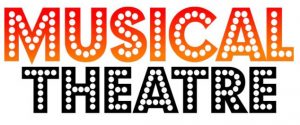 Wednesday, April 18th
11AM – 2PM
Wednesday, April 25th
12PM – 2PM
Paley Library Lecture Hall
In 2016 Temple University's School of Theater, Film and Media Arts inaugurated a new Master of Arts degree program in Musical Theater Studies. Under the leadership of Associate Professor Peter Reynolds (Artistic Director of Mauckingbird Theater Company, Philadelphia), the one-year program prepares candidates for commercial, nonprofit, or educational positions in the musical theater industry. Its students—actors, musicians, and dancers alike—gain valuable experience in aspects of performance, production, and administration. The five graduating students whose work is featured in this installment of Beyond the Notes together represent an impressive array of professional experiences and interests, an early testament to the program's vitality and commitment to community engagement.
---
Wednesday, April 18, 2018
11 AM–2 PM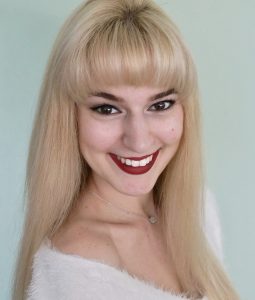 An Exploration of the Musical Theater Ingénue: Roles that Challenge the Historical Stereotypes – Alexandra Garcia 
Alexandra Garcia received a BM in vocal performance from Florida Atlantic University. A trained soprano and an experienced presenter of ingénue roles—more than a mere "damsel in distress"—her thesis examines a collection of ingénue characters whose roles not only present more than meets the eye, but also challenge established historical stereotypes.
Further Reading:
Kern, Jerome and Oscar Hammerstein II
. Showboat. 
Milwaukee, WI : Hal Leonard Corp.
1995.
Rodgers, Richard, and Oscar Hammerstein II.
Carousel
, New York : Williamson Music,
1956.
Loewe, Frederick and Alan Jay Lerner.
My Fair Lady, 
 (Based on 
Pygmalion, 
George Bernard Shaw). New York, Chappell,
1969.
Bernstein, Leonard and Jerome Robbins and Arthur Laurents.
West Side Story
. New York:  Boosey & Hawkes
, 
2000.
Rodgers, Richard, and Oscar Hammerstein II. The Sound of Music. New York : Williamson Music,1960
Lucas, Craig, and Elizabeth Spencer.
The Light in the Piazza. 
Milwaukee, WI : Hal Leonard
2005
Other books:
Green, Stanley
. Broadway Musicals: show by show. 
Milwaukee, WI : Applause Theatre & Cinema Books
2011.
Kenrick, John.
Musical Theatre: A History. 
 New York : Continuum
2008.
---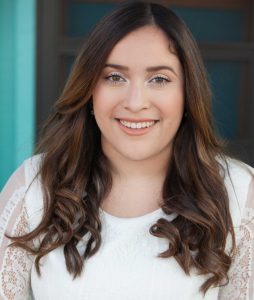 Latinos y Broadway: Nuestras Raíces, Representación y Legado  (Latinos and Broadway: Our Roots, Representation and Legacy) – Ana Belén Croston
Born and raised in Panama City, Panama, Ana Belén Croston holds a BS in Management from Florida State University. She has performed professionally in Panama, including in the Original Panamanian Company production of Hairspray. As an artist, she strives to give voice to those who have been silenced, and leads audiences to explore aspects of acceptance and community. Her MA thesis explores the role of the Latinx community, specifically Latinas, in Broadway musicals. Beginning with Operetta and traveling to the peak of Latinx involvement on Broadway with In The Heights and On Your Feet, her presentation will focus on Latinx characters in musical theater, Latinx performers and their accomplishments, and well as the misinterpretation of the Hispanic and Latinx culture in Broadway musicals.
Further reading:
Dominguez, Robert. "Journal Entry: Hispanics on Broadway,"  Hispanic; Miami Vol. 11, Iss. 1/2, (Jan/Feb 1998): 80-86.
Hoffman, Warren. The Great White Way Race and the Broadway Musical. Piscataway : Rutgers University Press, 2014.
Sandoval-Sanchez, Alberto . José, Can You See?: Latinos On And Off Broadway . U. Wisconsin Press, 1999.
Sandoval Sanchez, Alberto . "West Side Story: A Puerto Rican reading of "America" " Jump Cut, no. 39, June 1994, pp. 59-66.
Paige, Elaine. Musicals: The Definitive Illustrated Story. New York :  DK Publishing, 2015
Telgen, Diane. Notable Hispanic American Women. Detroit: Gale Research, 1993.
---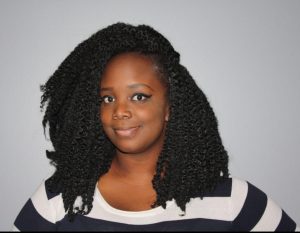 The African American Actor has Seen the Greatest and Most Consistent Development in the History of Musical Theater – Ashleigh Summers
Throughout the history of Broadway and musical theater, the African American actor has seen the greatest and the most consistent development. However, initial roles constituted an extremely demeaning history, namely in the form of minstrelsy. Her her thesis presentation, Summers examines the historical timeline of the black performer on Broadway, especially how this development has itself been represented in scholarship and reception history.
Summers received her baccalaureate degree in Integrated Studies with concentrations in music and theater from Delaware State University, and aspires to a varied career as a musical theater performer, voice-over artist for children's cartoons and commercials, as well as a professional singer.
Further reading:
Elam, Harry Justin and Daviid Krasner. African-American performance and theater history.  New York : Oxford University Press 2001
Hill, Errol and James V. Hatch. A History of African American Theater.  New York : Cambridge University Press 2003.
Jackson, Ronald L. Encyclopedia of Identity.  Los Angeles : Sage, 2010. 
Lane, Stuart. Black Broadway: African Americans on the great white way. Garden City Park, NY : Square One Publishers, 2015.
---
Wednesday, April 25, 2018
12–2 PM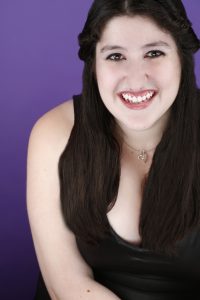 Now You Know: How the Dissolve of the Sondheim-Prince Dynasty Shaped Musical Theater – Jackie Leibowitz
In a combination lecture-cabaret, Leibowitz will discuss how the flop of the musical Merrily We Roll Along and subsequent deterioration of Stephen Sondheim and Hal Prince's legendary collaboration actually led to their respective masterpieces—Sunday in the Park With George and Into the Woods for Sondheim, and Phantom of the Opera and Parade for Prince. Central to her presentation—under the musical direction of Patrick Tice-Carroll—are some of the big hits that "made" their respective careers after they parted ways, as well as some of the small works that flopped financially, but soared artistically. Leibowitz received her BA in theater from Temple University in 2016, and enjoys an active career as a performer, stage manager, and musical theater historian.
Further reading:
Best Worst Thing That Ever Could Have Happened, a film by Lonny Price.  (documentary)
Prince, Harold. Sense of Occasion. Applause Theatre & Cinema Books, 2017.
Prince, Harold. Contradictions: Notes on Twenty-Six Years in the Theater. New York : Dodd, Mead, 1974.
Six By Sondheim, a film by James Lapine (documentary)
Sondheim, Stephen. Finishing the Hat: Collected Lyrics (1954-1981) with Attendant Comments, Principals, Heresies, Grudges, Whines, and Anecdotes. New York : Knopf, 2010.
Sondheim, Stephen. Look I Made a Hat: Collected Lyrics (1981-2011) with Attendant Comments, Amplifications, Dogmas, Harangues, Digressions, Anecdotes, and Miscellany. London : Virgin Books, 2011.
---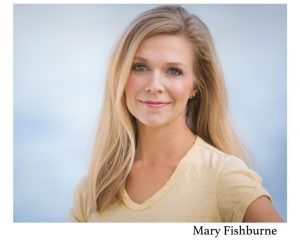 Rumspringa: Excerpts from an Original Musical about Searching for Love, Meaning, and Community – Mary Fishburne
Closing this year's Beyond the Notes series is Mary Fishburne and her excerpts from her original work Rumspinga, referring to the Amish right of passage before the Amish (primarily) teenagers elect to either join the church or be shunned from the community. Set nearly a decade after the West Nickel Mines school shooting that took place in Lancaster County in 2006, Fishburne's work explores topics of forgiveness, simplicity, community, and the Divine—however and whatever it may be. Fishburne received a BM in vocal performance and BA in organizational development from Vanderbilt University and has participated in workshops and productions at, among others, Manhattan School of Music, Cincinnati Conservatory of Music, Broadway Dance Center, several companies in New York City and South Carolina.
---
Anne Harlow is research librarian for music, dance, and theater at Temple University Libraries. 
Chad Fothergill is a doctoral student in musicology at Temple University's Boyer College of Music and Dance, and is the graduate assistant for the concert series, Beyond the Notes, at Temple University Libraries. 
The series Beyond the Notes is supported by Temple University Libraries and Temple University's Boyer College of Music and Dance.