Emiko Edwards, Olena Havyuk-Sheremet, and Benjamin Katz contributed to this post.
On December 6, 2017, Paley Library will host "She Persisted: Women in Music Then and Now," a symposium celebrating women's contributions to music. Despite women's deep engagement in music from antiquity to the present day, their accomplishments have too often been neglected or glossed over in received narratives of music history. This conference aspires to counter this trend by giving serious consideration to the women musicians whose work will be featured—and not just as women-composers or women-performers, but as individual artists in their own right. Paley Library music librarian Anne Harlow will host the event, and Gender, Sexuality, and Women's Studies liaison Caitlin Shanley will lead a workshop on contributing to Wikipedia on underrepresented topics (i.e. women in music).
This one-day conference is an outgrowth of "Female Keyboard Composers," a doctoral keyboard literature seminar created and taught by Professor Joyce Lindorff. Speakers will include the conveners, doctoral students Emiko Edwards, Olena Havyuk-Sheremet, and Benjamin Katz, and professors from Temple University and the greater Philadelphia area. The day's events will conclude in Rock Hall with a 7.30 PM concert given by students, faculty, and guest artists.
Invited local scholars include:
Julianne Baird

, an internationally renowned soprano, scholar and, Distinguished Professor of Music at Rutgers–Camden;

Rebecca Cypess

, harpsichordist, fortepianist, and Associate Professor of Musicology at the Mason Gross School of the Arts (Rutgers), who is presently "engaged in long-term publication, performance, and recording projects related to the German-Jewish patron and keyboardist 

Sara Levy

(1761–1854) and her place in Enlightenment culture";

and

Martha Schleifer

, retired Boyer College faculty member and co-editor of the multivolume anthology

Women Composers: Music through the Ages

.
Participating Temple faculty include:
Sara Davis Buechner

, a critically acclaimed concert pianist whose album "

Jazz Nocturne: The Collected Piano music of Dana Suesse

" is the only recording fully dedicated to this twentieth-century composer's works;

Cynthia Folio, composer and Professor of Music Theory, who traveled to Cuba in November 2017 for the premiere of a new work for women's chorus;
Steven Zohn

, the Laura H. Carnell Professor of Music History, is a Baroque flautist, scholar of eighteenth-century music, and leading expert on the music of Georg Philipp Telemann;

and

Joyce Lindorff

, scholar of historical keyboards and their repertoires whose playing has been lauded by the

Philadelphia Inquirer

for her "sterling clarity, insight, and dazzling technical mastery." She has recorded both early and contemporary harpsichord music for the Titanic, Centaur, CRI, Serenus, Digitech, and Paladino labels. Her most recent album, "Music from the Harpsichord Miscellany," was recorded on the 1758 Jacob Kirckman harpsichord at Colonial Williamsburg.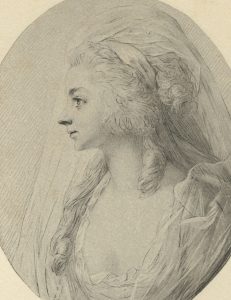 The symposium, which begins at 10:00 AM and ending at 5:00 PM, will feature the following presentations:
"Agency and Authorship in the Late Eighteenth-Century Salon: Two Case Studies (Sara Levy and Anne-Louise Brillon)" | 

Dr. Rebecca Cypess

"Nelly Custis at the Keyboard: The Musical World of George Washington's Living Room" | Dr. Joyce Lindorff
"Dana Suesse: Female Gershwin" | Emiko Edwards, DMA candidate
"The Sociability of Salon Culture and Carl Philipp Emanuel Bach's Quartets" | Dr. Steven Zohn
"Introducing Two Living Ukrainian Composers: Bohdana Frolyak and Lyubava Sydorenko" | Olena Havyuk-Sheremet, DMA candidate
"L'audacieuse: Keyboard works of Madame Ravissa of Turin" | Benjamin Katz, DMA candidate
"Sacred Music by Women in the Middle Ages and Renaissance" | Dr. Martha Schleifer
"Contributing to Wikipedia on Underrepresented Topics" | Caitlin Shanley, Instruction Librarian
All presentations will be given in the Paley Library lecture hall, 1210 West Berks Street. The program is free and open to the public.
Further Reading
Blackburn, Bonnie J. "Professional Women Singers in the Fifteenth Century: A Tale of Two Annas." In The Cambridge History of Fifteenth-Century Music, edited by Anna Maria Busse Berger and Jesse Rodin, 476–485. Cambridge: Cambridge University Press, 2015.
Bowers, Jane, and Judith Tick, eds. Women Making Music: The Western Art Tradition, 1150–1950. Urbana and Chicago: University of Illinois Press, 1987.
Cyrus, Cynthia J., and Olivia Carter Mather. "Rereading Absence: Women in Medieval and Renaissance Music." College Music Symposium 38 (1998): 101–117.
Dunbar, Julie C. Women, Music, Culture: An Introduction. New York: Routledge, 2011.
Haemig, Mary Jane. "Elisabeth Cruciger (1500?–1535): The Case of the Disappearing Hymn Writer." The Sixteenth-Century Journal 32.1 (Spring 2001): 21–44.
Hayes, Eileen M., and Linda F. Williams, eds. Black Women and Music: More than the Blues. Urbana: University of Illinois Press, 2007.
Jezic, Diana Peacock, and Elizabeth Wood. Women Composers: The Lost Tradition Found, Second Edition. New York: The Feminist Press, 1994.
Marshall, Kimberly, ed. Rediscovering the Muses: Women's Musical Traditions. Boston: Northeastern University Press, 1993.
Pendle, Karin. Women and Music: A History, Second Edition. Bloomington: Indiana University Press, 2001.
Solie, Ruth A., ed. Musicology and Difference: Gender and Sexuality in Music Scholarship. Berkeley and Los Angeles: University of California Press, 1993.
Walton, Janet. "Women's Ritual Music." In Music in American Religious Experience, edited by Philip V. Bohlman, Edith Blumhofer, and Maria Chow, 255–268. Oxford and New York: Oxford University Press, 2005.
---
The series Beyond the Notes is supported by Temple University Libraries and Temple University's Boyer College of Music and Dance.
---