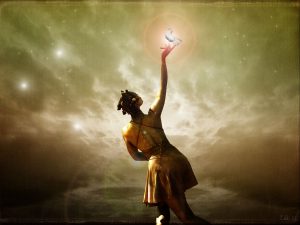 Gospels, Spirituals, and More!
with Dr. J. Donald Dumpson and Friends
Wednesday, April 19th
12:00pm – 12:50pm
Paley Library Lecture Hall
Light refreshments served. Boyer recital credit given.
Gospel Songs led by singers from the Arch Street Presbyterian Church
Valerie Gay, soprano
Markus Beam, baritone
Dr. Clipper Erickson, piano
Dr. Rollo Dilworth, composer, pianist
Dr. Jay Fluellen, composer, pianist
We are pleased to present one of Philadelphia's foremost leaders in music, Dr. J. Donald Dumpson, to perform this moving and fun repertoire. Tap your feet, sing along, or just relax and enjoy!
Spirituals and Gospel music are unique African American contributions to the musical culture of the United States. Their origins lie in the syncretizing of African traditions with the Christian culture of Europe. Songs of African American slaves combine the hymns of America, England, and elements of African singing, such as call-and-response between single singers and a group to create a poignant and uplifting repertoire. After the Civil War, groups such as Fisk University's Jubilee Singers toured America and Europe with performances by a professional choir of arranged spirituals, and efforts to codify and arrange this expressive genre of music began.  Composers such as  the English Creole composer Samuel Coleridge-Taylor (1875-1912) and Canadian-born African American composer R. Nathaniel Dett (1882-1943) incorporated material from Spirituals as the basis for their works. Gospel music initially began for religious worship in the late 19th and early 20th century. Unlike the primarily vocal Spirituals, gospel music incorporated instrumental elements from the start, including everything from the banjo to the piano to the organ. Significant overlap with the ascent of jazz is notable, and the two influenced each other. Gospel music incorporates the virtuosity and complexity of jazz and will often showcase the solo singer.  Today, Gospel's reach and appeal extend far beyond its original use as music intended solely for church, into concert halls, communities, and films.
---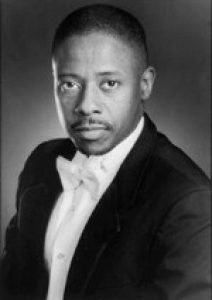 Dr. J. Donald Dumpson was minister of music and arts at Bright Hope Baptist Church from 1985- 2010 and founding conductor and artistic director of the Westminster Choir College Jubilee Singers from 1994- 2011. In November 2015, Dr. Dumpson provided choral preparation for the Philadelphia Orchestra's world premier of Hannibal Lokumbe's One Land, One River, One People conducted by Maestro Yannick Nézet-Séguin. He also curated regional singers for the World Meeting of Families Festival of Families Celebration performance featuring Aretha Franklin, Andrea Bocelli, Juanes, the Philadelphia Orchestra, and the Philadelphia Heritage Chorale. The chorale also appeared with jazz bassist Christian McBride at the Merriam Theatre in The Movement Revisited featuring Sonya Sanchez as Rosa Parks and Rev. Dr. Alyn Waller as Dr. Martin Luther King, Jr.
Dr. Dumpson has served as the co-producer of An Evening of Stars, formally known as the Lou Rawls Parade of Stars, benefiting the United Negro College Fund, Inc. For one of the syndicated broadcasts, which honored Quincy Jones, he secured the talents of Bill Cosby, Oprah Winfrey, Stevie Wonder, Whoopi Goldberg, Kenneth "Babyface" Edmonds, Denyce Graves, Nancy Wilson, Macy Gray, Joss Stone, Yolanda Adams, Monique, Tyler Perry, Kirk Franklin, and many more. For that telecast, Dr. Dumpson accompanied opera diva, Denyce Graves. He made his Carnegie debut in March of 2001 when the Westminster Choir College Jubilee Singers performed Porgy and Bess under the baton of the legendary maestro Skitch Henderson. As musical director of the New Jersey Symphony Orchestra Chorus, he prepared the chorus for Hannibal Lokumbe's God, Mississippi, and a Man Called Evers. The New York Times cited the composer's statement, "this was the best chorus I have ever heard." He recently prepared a chorus of regional singers the world premier of A Shepherd Among Us also composed by Hannibal Lokumbe and in 2009 was chorus master for the New Jersey State Opera's production of Porgy and Bess.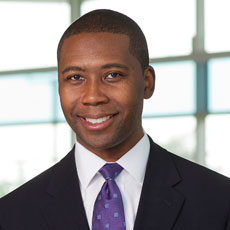 Rollo Dilworth is Professor of Choral Music Education and Chair of Music Education and Therapy at Temple University's Boyer College of Music in Philadelphia, PA.  In addition to teaching undergraduate and graduate courses in choral music education, Dilworth conducts the "Singing Owls" Campus/Community Chorus. His choral publications can be found in the catalogs of Hal Leonard, Colla Voce, and Santa Barbara Music Publishing. Dilworth frequently serves as a guest conductor and/or clinician for festival and all-state choirs throughout the United States and abroad.  He currently serves as Immediate Past Chair of the Board for Chorus America.
Rochelle Ellis received her DMA Voice degree from Rutgers University. She has performed with orchestras throughout the USA, Europe and Asia. Dr. Ellis is on the voice faculty at Westminster Choir College and Princeton University; she conducts the high school Chorale with the Trenton Children's Chorus; and she serves as the Teaching Artist for opera workshops with The Princeton Festival.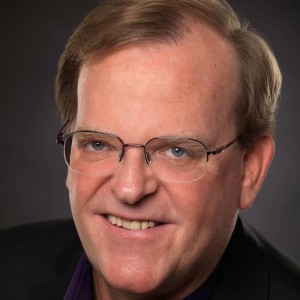 Clipper Erickson made his debut as a soloist with the Young Musicians Foundation Orchestra at age nineteen in Los Angeles. After studies at The Juilliard School, Yale University, and Indiana University with the renowned British pianist John Ogdon, his interpretations began earning prizes at international competitions including the Busoni, William Kapell, and the American Pianists Association. He has performed as a soloist with orchestra and as a recitalist in venues such as the Kennedy Center in Washington, D.C., and Weill Recital Hall at Carnegie Hall.  His powerful performances of the great classical repertoire have been described as "colorful," "powerful" and "exciting."  In January 2016, Gramophone UK honored Clipper's disc of the complete piano music of African descent composer Nathaniel Dett, as an editor's choice, writing: "this historically and musically important release not only fills a crucial catalogue gap but sets reference standards."  American Record Guide agreed: "Erickson is simply a fabulous pianist, the perfect guide to Dett."  Clipper teaches at Westminster Conservatory in Princeton and Temple University.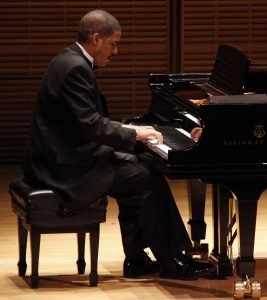 Jay Fluellen, D. M. A. is a Philadelphia born musician, highly sought after as composer pianist, choir director and educator. His doctorate in music composition is from Temple University and his PA certification in K-12 music is from Eastern University. Dr. Fluellen is currently a teacher with the School District of Philadelphia at Northeast High School. He has been commissioned by various performers and institutions, including; Orchestra 2001, Philadelphia Jazz Project, Opera Company of Philadelphia, Network for New Music, Relâche, Singing City, Bucks County Choral Society, The Settlement School of Music, Since January 1997, he has been an organist /choir director at the historic African Episcopal Church of St. Thomas, Fr. Martini Shaw, rector.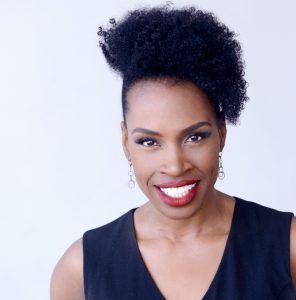 Valerie V. Gay is an active performer as a solo recitalist and multi-genre vocalist, and is a member of the EVER Ensemble. Val especially enjoys presenting recitals which feature lesser known composers, especially women and composers of color. Some of her recent performing highlights include singing in concert with renowned soprano Kathleen Battle, and being featured in the preview and world premiere of Hannibal Lokumbe's Can You Hear God Crying and A Shepherd Among Us, respectively. As a student of Dr. Christine Anderson, Val received a MM and Professional Studies Certificate in Vocal Performance from Temple University.
Find out more!
Darden, Bob. Nothing but Love in God's Water: Black Sacred music from the Civil War to the Civil Rights Movement.  University Park, PA: Penn State Press, 2014.  Web access.
Dixon, Robert M. W., John Godrich, et al.  Blues & Gospel Records, 1890-1943. New York : Oxford University Press, 1997. 4th ed. Paley Stacks.  ML156.4.B6 D59 1997
Graham, Sandra Jean . "Spiritual." Grove Music Online. Oxford Music Online. Oxford University Press. Web. 31 Mar. 2017.
Hillsman, Joan R. Gospel Music : an African American Art Form. Washington, D.C. : Middle Atlantic Regional Press, c1990. Paley Stacks. ML3187.H54 1990
Horne, Aaron. Keyboard Music of Black Composers : a bibliography.  Westport, Conn. ; London : Greenwood Press, 1992.  Paley Stacks.  ML128.B45H68 1992
Marovich, Robert M. A City Called Heaven [electronic resource] : Chicago and the Birth of Gospel Music. Urbana : University of Illinois Press, [2015]  Web Access.  ML3187
Moore, Allan, ed. The Cambridge  Companion to Blues and Gospel Music. New York : Cambridge University Press, 2002.
Web Access and Paley Stacks. ML3521 .C36 2002
Robinson-Martin, Trineice. So You Want to Sing Gospel : a Guide for Performers. Lanham : Rowman & Littlefield, [2017]  Paley Stacks.  MT820 .R72 2017
*****************************************
Beyond the Notes is Temple University Libraries and the Center for the Performing and Cinematic Arts Concert and Performance Series.