Classical Guitar Students of Allen Krantz
Wednesday, November 9th
12:00pm – 12:50pm
Paley Library Lecture Hall
Bring your lunch. Bring your friends. 
Light refreshments served. Boyer recital credit given.
Relax. Refresh. Renew. Enjoy.
At noon on Wednesday, November 9, Paley Library's Beyond the Notes concert series is proud to present Prof. Allen Krantz and his students.

While the guitar's role in Western art music is relatively new, similar instruments which may be called its ancestors have had great significance throughout history. The Greek seven-stringed lyre, a harp-like instrument, has been elevated to a universal symbol of music; the lute, thought to be of ancient near Eastern origin, enjoyed popularity as late as the time of Johann Sebastian Bach (1685-1750) and resurfaced with the twentieth century's newfound interest in music from the Renaissance and earlier periods. Distinct instruments called similar names to "guitar" existed since the 13th century in Spain. Antonio Stradivari (1644-1737), the legendary maker of bowed string instruments, also applied his craft to the guitar, with five of his guitars surviving to the modern day, only one of which is playable.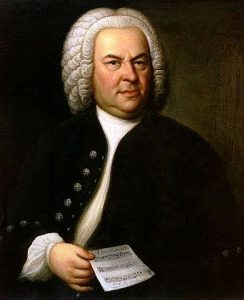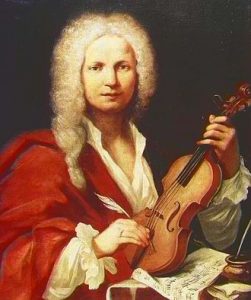 Two composers of the Baroque period are prominent in this concert's program: Johann Sebastian Bach (1685-1750) and Antonio Vivaldi (1678-1741). While Bach never wrote for the guitar, he did write for the lute, producing two suites (collections of relatively brief pieces, primarily dance styles) among other pieces for the instrument; in this respect, he can be considered the last great lute composer. In addition to this, we will be treated to guitar renditions of excerpts from his celebrated suites for unaccompanied cello. Vivaldi is certainly most well-known for his Four Seasons, a cycle of four concertos for solo violin and string ensemble, but his output includes operas and sacred music in addition to music for virtually every string and wind instrument of the day, including lute and mandolin.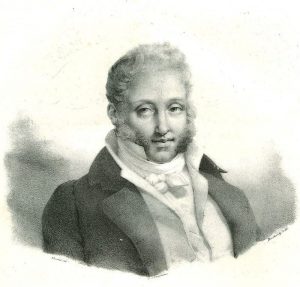 The name of Ferdinando Carulli (1770-1841) may be a new one, even for those versed in classical music, if they are not familiar with the guitar. Born in the Kingdom of Naples, he switched from cello to guitar at the rather late age of twenty, and out of necessity was an autodidact on the instrument. He earned enough fame to concertize throughout the continent; in the early 19th century he settled in Paris – for most of the century, the best place for a musician to make their name – and established himself as a teacher. Among his many works for the instrument, his Méthode complète pour guitare ou lyre, op. 27, of 1810 stands as a pedagogical monument for classical guitar.
---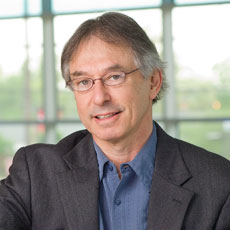 Allen Krantz is a composer, solo guitarist, and chamber musician. He performs extensively throughout the United States and appeared at Carnegie Hall, Saratoga Performing Arts Center and the Phillips Collection in Washington, with diverse programs often featuring original compositions. Recent premieres included "Three Pieces for Chamber Orchestra"; "Passacaglia" for trombone, guitar and piano, premiered by Joseph Alessi of the New York Philharmonic; and "American Document" commissioned by the Martha Graham Dance Company and premiered at the Joyce Theater in NY. Other recent pieces are "Sacred Places" for solo guitar; "A Musical Walk", a children's piece commissioned by the Philadelphia Orchestra; a symphony entitled "In the Air", and "Under One Roof", a trio for trumpet violin and piano in celebration of the 125th anniversary of the Philadelphia Museum of Art. "An American Town" for string orchestra, commissioned by the Village Bach Festival in Michigan was also presented at the Moscow Autumn festival and in Australia. Krantz's arrangement of Copland's Appalachian Spring sketches were presented at the Library of Congress with the Martha Graham Company. 
Allen Krantz is composer in residence for the Philadelphia based chamber ensemble, 1807 & Friends. Allen Krantz has received support from the American Composers Forum, Meet the Composer, Chamber Music America, the Pennsylvania Council on the Arts, and the Philadelphia Cultural Alliance among others.
---
Beyond the Notes is supported by the Boyer College, Temple University Libraries, and the Presidential Humanities and Arts Research fund.
---
Read more!
Bach, Johann Sebastian. Lute music. Milano : Edizioni Suvini Zerboni, c1980. Paley Stacks, M140.B118C5x 1980
Carulli, Ferdinando.  Metodo completo per lo studio della chitarra : volume unico / Ferdinando Carulli ; [ed.] Lenzi Mozzani.  Ancona, Italy : Bèrben, [1983], c1965. Paley Stacks, MT582.C385 M4 1965
Page, Christopher.  The guitar in Tudor England : a social and musical history. Cambridge, United Kingdom : Cambridge University Press, 2015. Paley Stacks, ML1015.G9 P34 2015
Spring, Matthew. The lute in Britain: a history of the instrument and its music. Oxford; New York: Oxford University Press, 2001. Paley Stacks,  ML1010 .S77 2001
Wade, Graham. The guitarist's guide to Bach. Gortnacloona, Bantry, Co. Cork : Wise Owl Music, 1985. Paley Stacks, ML410.B13 W28 1985.
Walker, Luise, ed.: Old masters of the 17th century: guitar – Bach et al. New York : Heinrichshofen Edition : sole selling agents, C.F. Peters Corp., 1981. Bib Services, Segal Gift Box 17.
Robert Pegg is a doctoral candidate in the music composition program at the Boyer College. His advisor is Dr. Maurice Wright.