Beyond the Notes, Temple University Library's popular and award-winning noontime concert series, announces a varied, imaginative and fun 2016-2017 season!
All concerts are 12:00pm-1:00pm, Paley Library Lecture Hall.
Light refreshments served.
Boyer recital credit given.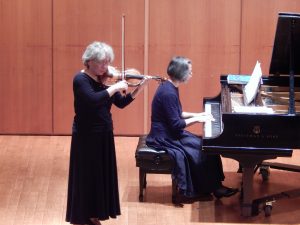 Violinist Millie Bai, accompanied by her sister Joy Bai, open the season with the beautiful Butterfly Lover's Concerto. Millie will share her extraordinary life story, and tell us how Chinese art and calligraphy inform and influence her interpretation of the concerto.
Wednesday, September 28th, 12:00pm – 1:00pm.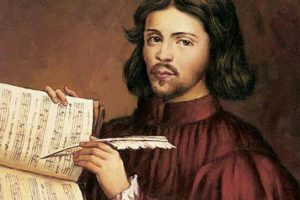 In A Concert 420 Years in the Making, Edward Latham, professor of music theory, Mitos Andaya Hart, professor of choral activities, and the Temple Ten, an elite group of Boyer College singers collaborate in a historic performance of English madrigals by Thomas Weelkes and corresponding Italian madrigals by Salamone Rossi, based on research by Temple physician Eric Altschuler.
Wednesday, October 12th, 12:00pm – 1:00pm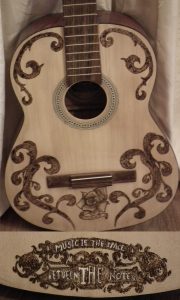 Returning to the library, the ever-popular and enormously talented students of Allen Krantz will beguile us with beautiful classical  guitar music.  Beyond the Notes and Temple Libraries enthusiastically welcome back Professor Krantz and his students and thanks them for sharing their exquisite artistry with us.
Wednesday, November 9th, 12:00pm – 1:00pm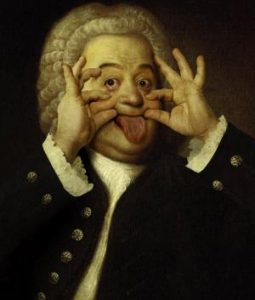 What can be better than coffee during finals and study days?  Coffee with the Coffee Cantata!  Join us as graduate students and faculty from the Boyer College turn the library's Lecture Hall into a coffeehouse. Sip coffee and sample treats from all over the world while enjoying the hilarious Coffee Cantata and more by none other than the great Johann Sebastian Bach, who said "Give me some coffee or I will turn into a goat!" Anais Naharro-Murphy, Benjamin Katz, Matthew Lulofs, Brandon McShaffrey and more collaborate in costume for a partially staged performance that is not to be missed.
Wednesday, December 14th, 12:00pm – 1:00pm
Spring Semester Features – Save the dates!
Ring in the New Year – music inspired by and performed on keyboard and bells!
Joyce Lindorff and friends
Wednesday, January 25th, 12:00pm – 1:00pm
Classical Music for Piano from Unexpected Places
Charles Abramovic and studio
Wednesday, February 15th, 12:00pm – 1:00pm
The Beggar's Opera – a Timely and Timeless Political Satire
Marcus DeLoach and Brandon McShaffrey with Temple Opera Theater
Wednesday, March 8th, 12:00pm – 1:00pm
An Afternoon of Gospel and Spirituals
Dr. J. Donald Dumpson
Wednesday, April 19th, 12:00pm – 1:00pm
All concerts are 12 – 1pm in the library's Lecture Hall and are free and open to the public.
Many thanks to Temple University Libraries, Boyer College, and the Presidential Humanities and Arts Program for their support of Beyond the Notes.