Livingstone Undergraduate Research Award in Creative Works and Media Production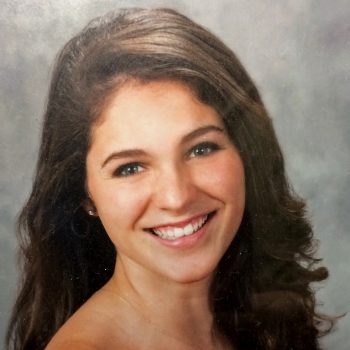 Case Study on the use of Pedal in Bach's Fugue no. 17 in Ab Major BVW 1
View Morgan's project online
in TUScholarShare, Temple University's institutional repository
In my project, Case Study on the use of Pedal in Bach's Fugue no. 17 in Ab Major BVW 1, I make use of various texts and six different recordings to make conclusions on when and where to use the pedal in Bach's music on the piano. The recordings range from 1965–2000. Four of the recordings are performed on the modern piano, and two of the recordings are performed on instruments other than the piano (organ and harpsichord specifically) to compare their sonic differences and similarities, in hopes to conclude the most musically effective way to perform Bach on the piano and how to use the pedal to exact this interpretation. 
What is your major and expected year of graduation?
Composition and Piano Performance double major, 2022
What inspired you to pursue your project? 
I am very fortunate to have piano students of my own, many of whom I teach the music of Bach. In the past, I have instructed them on how to use the pedal when playing Bach's music, but without any solid evidence behind my decisions. In completing this project, I have tweaked, solidified, and proved my own beliefs so I can pass the ideals in interpretation down to my students with confidence and supported answers to their questions.
What does winning this award mean to you?  
Winning a Livingstone Undergraduate Research Award means so much to me for so many reasons. Not only does it recognize the hard work I have done, but it also encourages me to do more and continue down my path as a music theorist and a musician in general. Writings and publications are one of the only ways that our ideas and beliefs will be passed down, which is why it is so important to me that I feel encouraged to continue writing and publishing projects such as this one. 
How did the Libraries support your research?
The Libraries supported my research in the form of texts that were available to me. Comparatively speaking, if I did not have these resources, I am not sure where I would have started my research. Using the online databases and the physical resources in Charles Library enabled me to easily find reliable texts and delve deep into my research. The texts I used in my research also served me to modify my previous beliefs on the subject I chose, refine my thesis, and move forward with proof and backup evidence for my claims.
Morgan Moss's paper on Johann Sebastian Bach's Fugue in A-flat major, BWV 862, originated in my writing-intensive course "Historical Performance Practices, 1700–1950." As a pianist, she took a personal interest in the various approaches to playing Bach's music on an instrument that didn't exist when he wrote this fugue. Although comparing recorded performances of the same work is not without its challenges, Morgan approached the task with sensitivity and insight. I was not surprised when her paper turned out well, as she was closely engaged with the course material and her draft was already strong. But I was impressed with how she responded to feedback by collecting additional evidence, strengthening her arguments, and polishing her writing.
—Steven D. Zohn, Laura H. Carnell Professor, Boyer College of Music and Dance
About the Award in Creative Works and Media Production:
This category covers research which culminates in a creative or multimedia work in areas such as Visual Arts, Music, Dance, Theater, or Media Production.



This award is generously sponsored by John H. Livingstone, SBM '49.