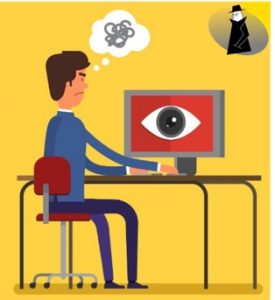 Announcing two fall workshops sponsored by TUL Research Data Services
Protecting Your Digital Privacy & Security
Location: Digital Scholarship Center (DSC), Ground Floor Paley Library
Date: Wednesday, October 18, 2017, 11-12
Location: Digital Scholarship Center (DSC)

Date: Wednesday, October 25, 2017, 11-12
Location: Digital Scholarship Center (DSC)
Today's digital technologies offer tremendous advantages, from quick access to information and effortless communications to convenient online shopping and commercial transactions. This ease of access can come at a price, however, as Internet providers and web sites track your online behavior and sell your private information and hackers seek to breach your financial accounts and intercept your personal and business communications. Take the necessary steps to protect yourself!
This workshop will provide tools and tips for protecting your digital security and privacy. Here are some questions we will answer:
How can I manage all my passwords?
What options are available for browsing anonymously online?
How can I chat online privately?
Where can I learn more about digital privacy and security?
Join us in October to learn more about protecting your digital privacy and security!