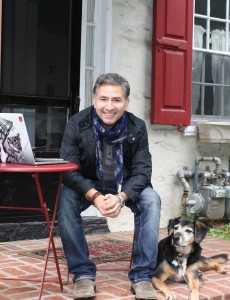 [ensemblevideo contentid=kdaMZ7xcGkCPK_jStx12kA audio=true showcaptions=true displayAnnotations=true displayattachments=true audioPreviewImage=true]
Hector Postigo is the author of The Digital Rights Movement: The Role of Technology in Subverting Digital Copyright, in which he presents three case studies of a broad group of loosely knit organizations and individuals that address issues concerning fair use, free speech, privacy, and innovation in the digital environment. None of these concerns are new but the digital medium has changed the social, legal, and economic configuration in which the stakeholders operate. Users are no longer simply passive receivers of content but producers as well. Anyone with a computer can generate new and original online content, or can reuse and remix content in creative ways. This is a real watershed for creation and innovation and the digital rights movement is motivated by a vision of culture as shared and participatory. Expanded conceptions of fair use and free speech are essential to facilitate this vision. Individuals, organizations, and businesses that "own" content through government-granted copyrights have an interest in maintaining control in their works, for commercial and other reasons. The lines dividing users, creators, and content owners are very fluid, so much of this story is about the evolution of legal rules – government regulation – with regards to copyright and digital technology.
By looking at three different cases in which the nascent digital rights movement struggled with the owners and producers of technology and commercial media over the meaning of fair use, free speech, and cultural production, Hector Postigo provides a unique perspective on the profound changes that digital technology has set in motion for cultures, economies, and polities.
Audio Embed Code