Eta Kappa Nu (known as HKN) is the academic and professional honor society of Electrical and Computer Engineering. The Iota Sigma Chapter of HKN was established at the Department of Electrical and Computer Engineering, College of Engineering, Temple University in 1988. The Faculty Adviser is Dr. John Helferty, Iota Sigma Chapter of HKN. 
HKN is dedicated to encouraging and recognizing individual excellence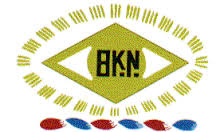 in education and meritorious work, in professional practice, and in any of the areas within the designated fields of interest of the IEEE. Membership in HKN is by nomination and not only recognizes academic achievements but also indicates leadership potential while in school and in the course of a professional career.
Membership in Eta Kappa Nu provides tangible benefits by:
1. Demonstrating academic accomplishment: publicly recognized by the engineering industry for your exceptional academic accomplishment and strong character.
2. Networking with industry leaders: gain connections to HKN's network of members in leading roles within corporations, government, and universities.
3. Accessing hiring opportunities: possess greater access to key positions in companies around the globe, as well as rapid career advancement by organizations actively seeking HKN members.
4. Establishing long-term relationships: the relationships formed with HKN members now can last for years as your friends become your professional colleagues.
5. Receiving ad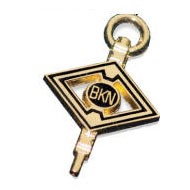 vice and mentorship from professors: get to know many of your department's faculty members as you interact with them during HKN projects and by the service activities your chapter sponsors, as well as tutoring.
6. Enhancing your resume: your HKN membership will stand out on your resume. Graduate schools understand the value of HKN. Employers prefer to hire HKN members because they know that an HKN member has demonstrated leadership, as well as strong interpersonal and teamwork skills.
7. Dedication to service: HKN chapters and their members share their talents and skills with others to benefit their university, department, and communities.
8. Developing professional skills: HKN chapters and programs give you the opportunity to develop the vital professional skills most desired beyond technical knowledge. Creativity, the ability to communicate and work with others toward a common goal, is vital to the "complete engineer" reputation HKN members enjoy.
9. Expanding leadership skills: as a member of the chapter leadership team, you develop your own leadership skills, experience at running an organization, financial management, and goal setting, all of which are marketable skills required for today's competitive job market.