What is Gravity Forms?
What is Gravity Forms?
Gravity Forms is a WordPress plugin used originally for contact forms, but in a more general sense, it allows site owners to create forms to collect information. Gravity Forms can be used for contact forms, WordPress post creation, calculators, employment applications and more.
Written in PHP, Gravity Forms uses many WordPress built-in functions and features to power its form builder. It also uses the same MySQL database system as WordPress, but stores all forms and entries in its own tables.
any site on sites.temple.edu is able to use the Gravity Forms plugin.
By default, you will only see two options when you search for 'Gravity Forms' from within the plugin menu.

Once you enable the 'Gravity Forms' plugin, you will be able to see all the available add-on plugins we feature through sites.temple.edu.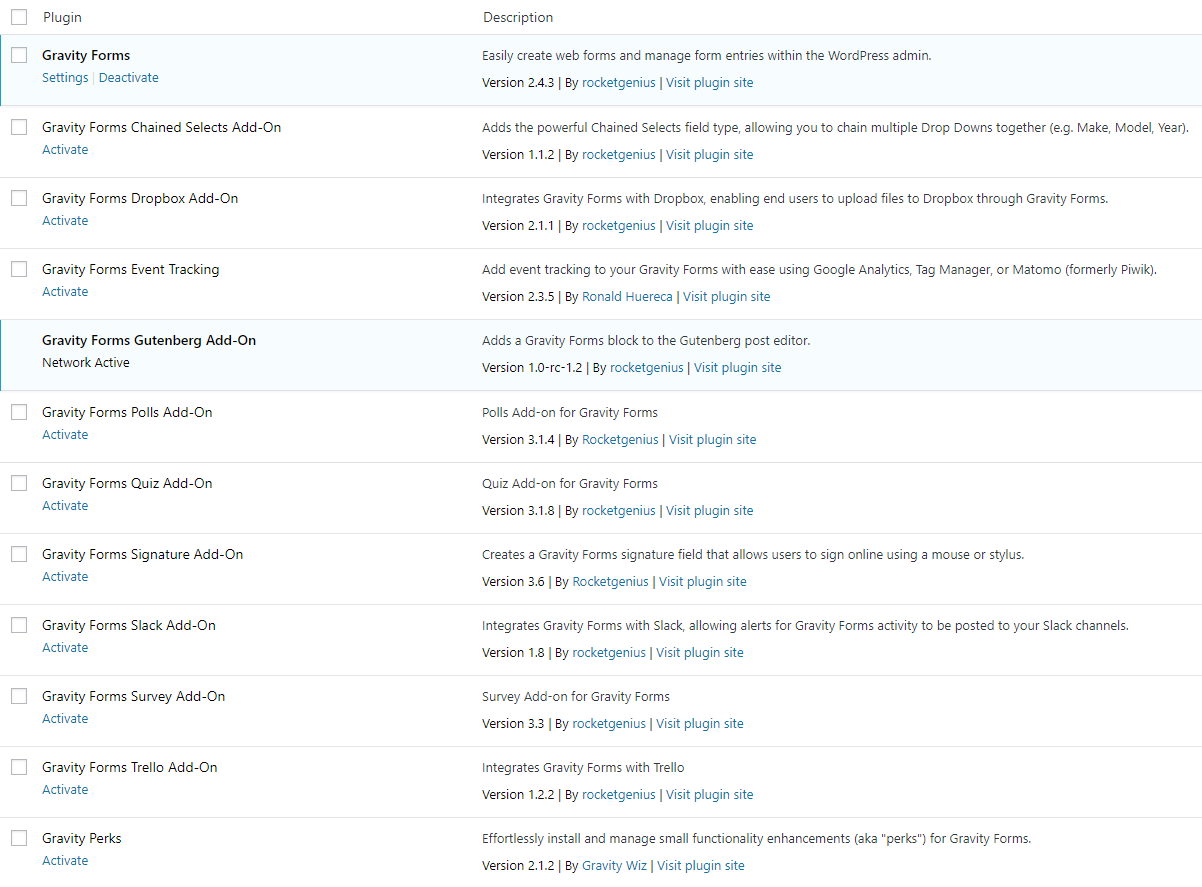 in addition to these Gravity forms add-ons, we offer 'Gravity Perks', a collection of plugins, powered by gravity wiz that add new features for Gravity Forms.
To view all of the available Gravity Perks, you must first enable 'Gravity Perks' on your site.