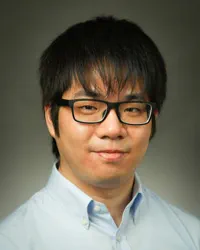 Graduate Student
Temple University
Cognitive Neuroscience & Research in Spatial Cognition Laboratories
Expected Graduation: May 2026
Research Interests:
Memory development and its underlying neural mechanisms
Mnemonic benefit of curiosity
About Me:
Naoya is a graduate student in the Developmental Psychology area, co-mentored by Drs. Nora Newcombe and Ingrid Olson. He received his B.S. in Human Development and B.A. in Psychology with a minor in Education from University of California, Davis, in 2017. He previously worked at Cincinnati Children's Hospital Medical Center as a clinical research coordinator working with the population with Fragile X Syndrome and Autism. He is interested in episodic memory development using both the behavioral and neuroimaging approaches, such as fMRI. In his free time, he enjoys eating, exploring Philly, and listening to music.