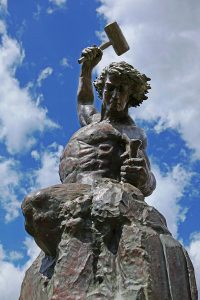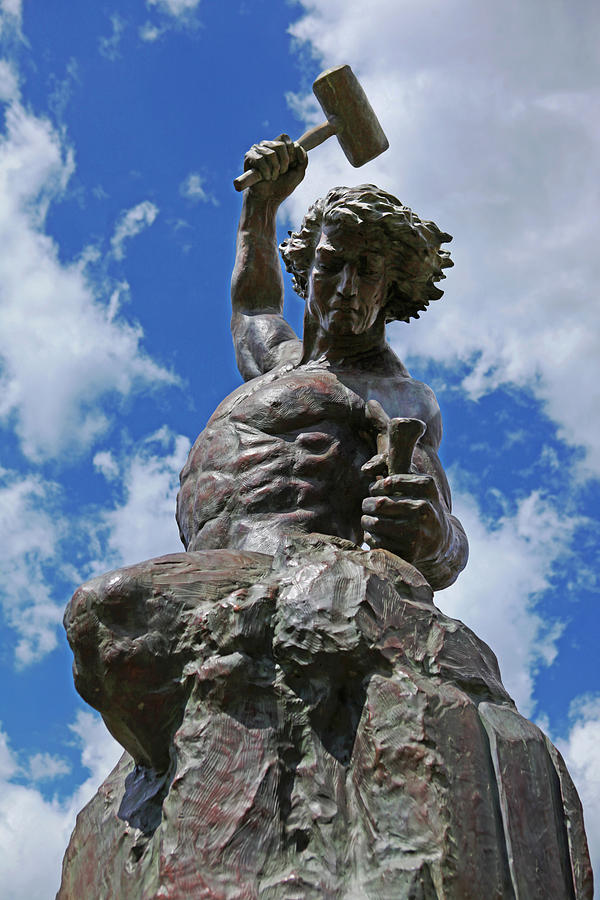 "I used to be a slave." During a speech at a campaign event, the newly-Republican Abraham Lincoln told the crowd that he had been a slave. This statement was partially true: until he was 21 years old, Lincoln's father had rented out his son's labor and kept all the profit. It is also completely false. Lincoln was still free to go. He may have worked hard, and toiled under unfair conditions, but he was still able to become a lawyer, a state representative, and eventually president of the United States- things a slave could never have done.
Lincoln'c story of hard work, perseverance, and grit is compelling. It also writes out any mention of luck, chance, or privilege. The myth of the "self-made man" necessarily requires some doctoring of one's own story. The most important component, the one that is always left in, is the hard work. Whether to convince others of the validity of the self-made man's success, or to convince oneself, hard work is the common thread of every self-made story. Lincoln purposefully left out the fact that he had married into elite society in his "I used to be a slave" speech. He didn't mention that his father was financially stable, or that he was allowed to pursue education as a child instead of being forced to work more. Even his height gave him a decided political advantage. Instead, history has created a narrative of a tireless hard worker, whose success had nothing to do with luck and everything to do with strength of will.
In older, more traditional versions of the self-made man fable, this hard work often took the form of manual labor. A self-made man was always that- a real man. His legacy was quite literally founded in the sweat off his back. Many of the self-made men of John Swansburg's article fall into this category. Ben Franklin made sure people saw him pushing his wheelbarrow around and waking up early. Lincoln's strength of character was forged while splitting rails as a child. The author's own father got started pouring tar on rooves. He could feel a good real estate prospect "in his balls."
Even more contemporary success stories, which don't rely on balls or backbreaking manual labor still focus on the necessity of hard work. Sophia Amoruso of Nasty Gal reminds her aspiring readers to work hard: "If you're a #GIRLBOSS, you should want to work harder than everybody else." She goes on to discuss the various menial tasks and dead-end jobs which taught her to "tolerate shit [she didn't] like…" and reminded the #GIRLBOSSes of the world that on their way up, they might have to do some unsavory jobs because "this is not an ideal world and it's never going to be."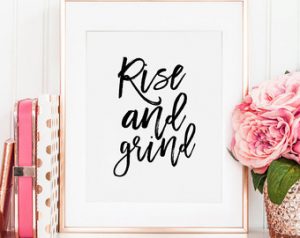 The rhetoric of every self-made man is blind to the fact that the world is unfair, unideal. What Amoruso cites as "shitty learning experience" jobs might be the only job someone will ever get. Through no fault of their own, it will not lead to multi-million dollar profits. Scrubbing the floor, no matter how well you do it or how diligently you apply yourself, does not guarantee a $50 million investment. For some people, "stepping-stone" jobs are the only one's they'll ever have. And although she states it in her own writing, Amoruso does not seem to acknowledge that the world is not ideal.
America has an obsession with hard work. There is a pervasive American ideal that working is like freedom- it keeps you honest and wholesome. There is also the indelible, inescapable American promise: that you are always free to work (wherever you want, in whatever profession). There is no promise of freedom from work. After all, if you want to make it, you have to put in the sweat equity. No one promises this more than the people who have made it.
As Swansburg's article illustrates, the self-made men and women of the world love to tout the value of hard work. This maxim is in their autobiographies, their speeches, and their self-help books. After all, hard work is the only guarantee in America. You will have to work hard. No one can guarantee luck, chance, or privilege. It's far prettier to insist that hard work creates opportunities, than to suggest that opportunities might be as random as chance.
Blumenthal, Sidney. Self-Made Man: The Political Life of Abraham Lincoln. Simon & Schuster, 2017.